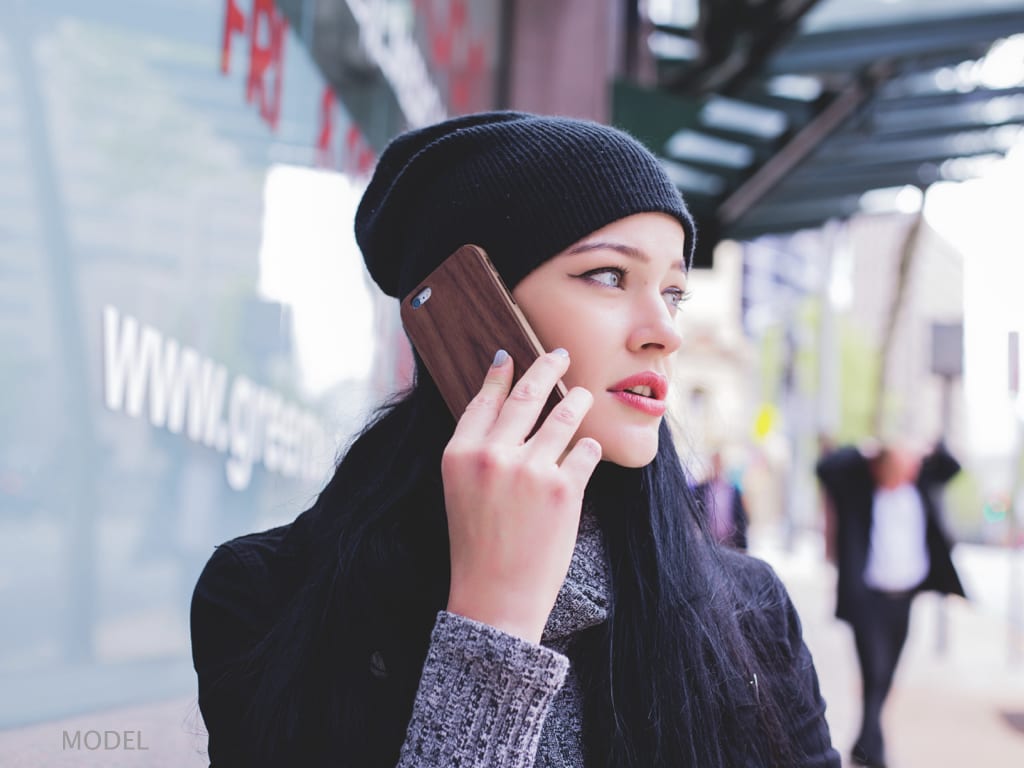 Plastic surgery covers a broad area of medicine, which includes both reconstructive and cosmetic procedures. Plastic surgery is not just about Botox® and breast implants. Some procedures are generally considered purely cosmetic, ex. facelift. Other procedures are generally considered reconstructive, ex. scar revision after injury. Lastly, some procedures may blend both cosmetic and reconstructive aspects of plastic surgery, ex. rhinoplasty.
Medically necessary plastic surgery
The first step is to determine if a specific plastic surgery is medically necessary, since this is often a requirement for insurance coverage. Medically necessary is not strictly defined and will vary among insurance companies, specific procedures, and circumstances of each patient. If your procedure is medically necessary, some portion of the plastic surgery cost may be covered.
Generally speaking, reconstructive surgery is considered medically necessary while cosmetic surgery is not. Reconstructive surgery is required for conditions that often arise from congenital defects, developmental abnormalities, trauma or injury, infection, tumors, or other diseases. Reconstructive surgery may improve function, ex. breathing through the nose with rhinoplasty, in addition to improving form or appearance.
Breast reduction to treat back pain can be considered medically necessary. Rhinoplasty to improve the sinus passages is another example that may be considered a medical necessary procedure. However, circumstances will vary with each patient. In addition, specific coverage comes down to one's particular insurance carrier and individual plan.
Cosmetic surgery and insurance
Cosmetic surgery is the reshaping of normal structures to improve physical appearance. A neck lift to reduce sagging skin and excess neck fat is considered purely cosmetic and typically not covered by insurance. Rhinoplasty to reduce a bump or elevate a droopy tip is also generally considered cosmetic surgery. Primary breast augmentation with implants is also typically cosmetic and not routinely covered by insurance.
CPT codes for plastic surgery
All surgical procedures have 5-digit numerical codes associated with the procedure, referred to as Current Procedural Terminology or CPT. Plastic surgery offices use these procedural codes when communicating with an insurance company. Examples CPT codes in plastic surgery include 30420 for septorhinoplasty, 19366 for breast reconstruction, and 15260 for skin graft. You may see these CPT codes in paperwork from your insurance with medical billing.
Plastic Surgery that may be covered by insurance
It is important to contact your insurance provider and review how your plastic surgery procedure will be classified, ie. reconstructive or cosmetic. While plastic surgery offices can advise you on the potential for insurance coverage, insurance coverage is not necessarily guaranteed. Also remember that even if plastic surgery is medically necessary, factors such as a patient's deductible and coinsurance will affect a patient's direct costs.
Here are some procedures that may be covered by insurance to various degrees:
septoplasty, ex. for a deviated septum
septorhinoplasty, ex. for nasal and sinus passages
reduction mammaplasty, ex. for chronic back pain
panniculectomy and abdominoplasty, ex. for abdominal hernias
gender affirming surgery, multiple areas and procedures
upper eyelid and brow surgery, ex. for decreased visual field
Out-of-Network Plastic Surgery
Patients are free to choose their plastic surgeon and may not be limited by their insurance company. Many insurance plans also provide coverage for patients to seek a physician outside of the network. Patients who opt for an out-of-network physician are often able to use the available out-of-network benefits from within their existing health insurance plan to help pay for reconstructive services. Many of the reconstructive plastic surgery procedures, such as septoplasty, sinus surgery, and breast reconstruction can be billed to insurance providers as an out-of-network option.
Potomac Plastic Surgery and its physicians are out-of-network providers and billing will be allocated as out-of-network.
Insurance can feel complicated let us help you! We are happy to help you understand your insurance program options after your initial consultation, so you can know what is picked up with insurance before moving forward with your procedures. We want you to make the best choices for your results. Here at Potomac Plastic Surgery we work with patients to help manage costs.
We create a clear estimate prior to any surgery so that patients can make informed decisions. Don't be intimidated by insurance for selecting the best for your care. Let us help you.
Are you considering plastic surgery and uncertain of insurance coverage for reconstructive surgery? Request a consultation. We are here for you.