Potomac Plastic Surgery: Houtan Chaboki, MD
2311 M Street, N.W. Suite 501
Washington, DC 20037
Phone: (202) 800-2085
Monday - Friday: 8 a.m.–4 p.m.

For Men
Women have always outnumbered men in the plastic surgeon's office. An estimated 1 man comes to an aesthetic office for every 9 women. This discrepancy between men and women, however, is changing with the growing popularity of facial plastic surgery for men. In Washington, DC, Potomac Plastic Surgery is a leading destination for men from Arlington and Ashburn, VA; Bethesda and Chevy Chase, MD; and surrounding cities who trust our expertise in creating aesthetic improvements that look natural and reflect the inner vitality and youth they feel inside.
Visiting a plastic surgeon for the first time can be a nerve-wracking experience for many men, but we are committed to supporting you every step of the way through discreet and trustworthy service. Double board-certified facial plastic surgeon Dr. Houtan Chaboki is known throughout DC for his understanding demeanor and holistic approach to rejuvenating the male face. When you visit Potomac Plastic Surgery, you can be honest about your concerns and expect us to meet you with high-quality solutions and support.
Why Are More Men Choosing Plastic Surgery?
As men are spending more time, effort, and money on designer clothes, personal style, and grooming, the next natural phase of self-improvement is improving facial appearance with plastic surgery. On a continuum of well-being, men want to take the next step to enhance their facial appearance.
One of the main reasons for getting facial plastic surgery is to look one's best for their age. Men may not necessarily want to look younger, but rather appear fit, healthy, and vigorous. They may feel that their facial appearance falsely gives the impression of fatigue, concern, or just looking worn and beaten. Professional men, especially, want to appear full of vigor and energy.
In addition, some research has shown that when men have facial plastic surgery, it can significantly increase perceptions of attractiveness, likeability, social skills, or trustworthiness.
Why Do Men Trust Potomac Plastic Surgery?
At Potomac Plastic Surgery, we are known for our expertise in creating unmatched male facial plastic surgery results. Men consistently choose us because we provide:
| | |
| --- | --- |
| A holistic approach | Dr. Chaboki focuses on improving your facial appearance overall rather than treating each concern in isolation. |
| Natural-looking results | People will notice you look younger and more vital, but they won't be able to tell an aesthetic treatment is the cause. |
| A discreet, gender-neutral office | Our office is designed to be a welcoming, comfortable place where people of all genders can feel at ease. |
| Supportive environment | Each experienced member of our staff is committed to helping you look and feel your absolute best. |
| A commitment to service | You'll never be pushed to pursue procedures that won't serve you. We're here to provide what you need to feel confident. |
| Quality and expertise | Dr. Chaboki uses advanced techniques sharpened through years of experience to offer unparalleled results. |
What Are the Most Popular Nonsurgical Treatments for Men?
Nonsurgical treatments are often the first step a man takes to improve his appearance. These treatments can also be used in combination with surgery for enhanced results.
BOTOX® Cosmetic
Neurotoxins or "relaxers" such as BOTOX smooth skin that has wrinkled from excess muscle tension. Men in particular have stronger facial muscles. The "11"s in between the eyebrows are typically the first treatment area, followed by the horizontal lines of the forehead. Men can often return to work immediately after relaxer treatment.
Testosterone makes skin more susceptible to UV damage. As a result, men will more likely appear relatively older as compared to same-aged women. Forehead wrinkles and lines tend to start at an earlier age in men. Injectable wrinkle treatments are popular, quick procedures for working professionals.
Dermal Fillers
Dermal fillers are soft gels designed to fill hollow areas, treat deep folds, and reduce shadows. The most common areas for men to have fillers injected are the under-eye area and smile lines. Men can typically return to work soon after filler treatment.
We all lose fat and bone volume in the face. Some men may complain of appearing "hung over" despite a good night's rest and these under-eye areas are typically targeted first with fillers. Restylane® and other formulations can improve lower eyelid dark circles and eye bags without surgery for those who can't take time off work for eyelid surgery or a brow lift.
KYBELLA®
No one wants a double chin. Regardless of a healthy diet and exercise, everyone can develop excess fat under the chin. For men who aren't ready for chin liposuction or augmentation surgery to improve neck and jaw definition, KYBELLA can be a nonsurgical alternative. KYBELLA is a series of injections over time to gradually reduce neck fat.
PRF Hair Restoration
Platelet rich fibrin (PRF) as an all-natural method to restore hair. PRF works to activate dormant hair follicles for hair growth and thicker hair. PRF is most effective when the patient notices early hair loss and thinning, but it isn't effective for complete balding. Platelet-rich plasma (PRP) and platelet-rich fibrin (PRF) are similar, but critical differences exist that suggest that PRF is superior for hair restoration.
During a treatment, a small amount of blood is taken from your arm and immediately processed in the office to separate its component platelets, stem cells, and fibrin from the red blood cells. This PRF is then injected into the desired scalp area. PRF is 100% you and natural. PRF has no additives or chemicals.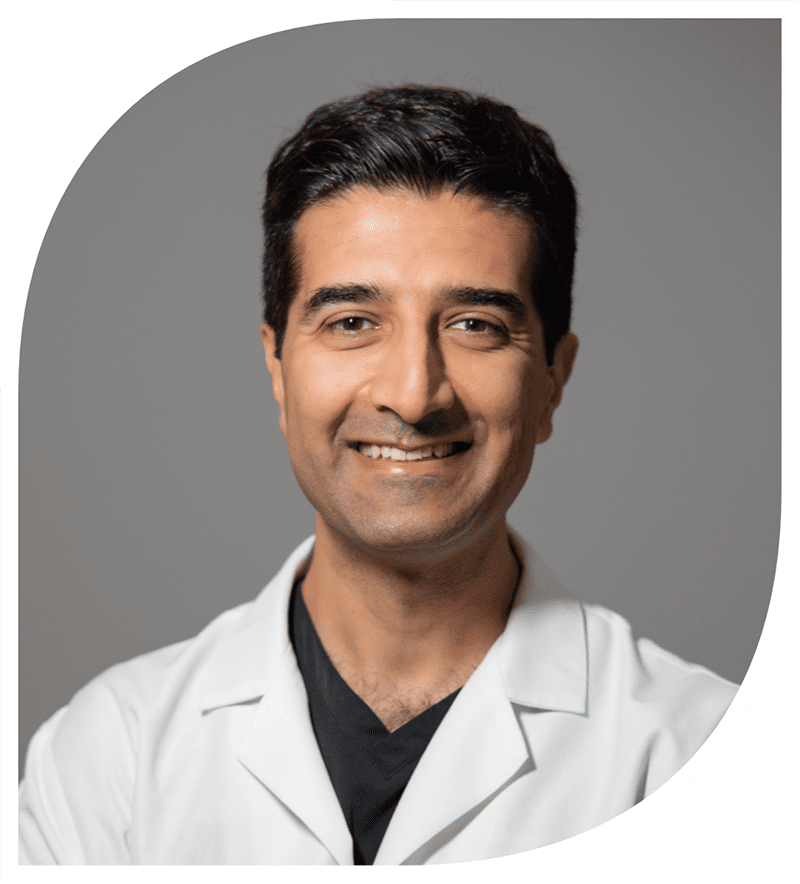 Houtan Chaboki, MD
Double Board-Certified
Facial Plastic Surgeon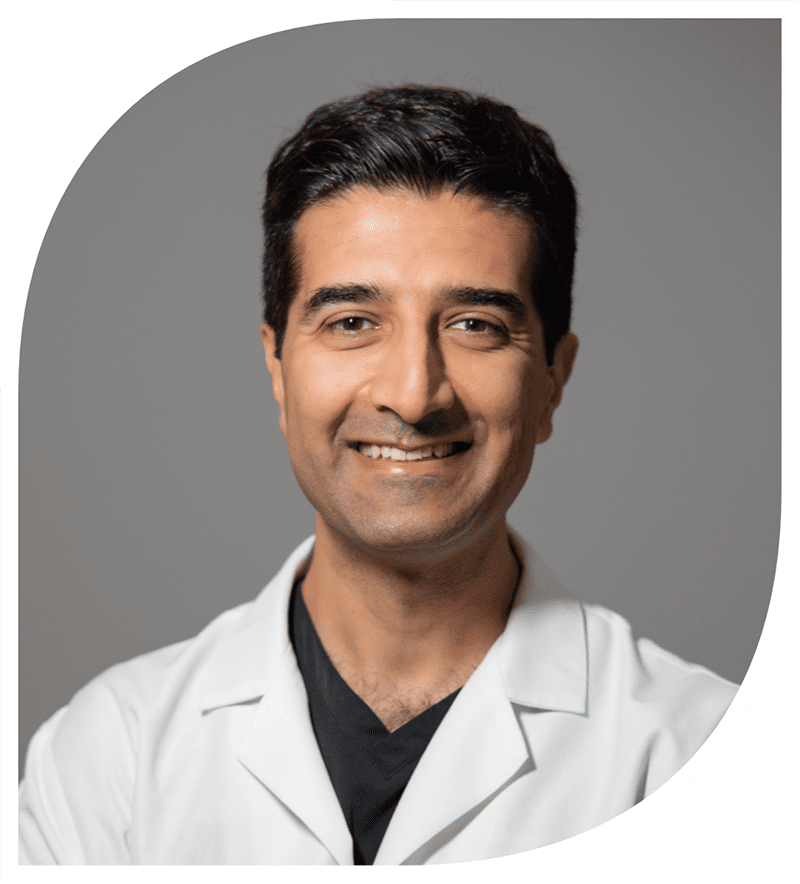 Certified by both the American Board of Otolaryngology and the American Board of Facial Plastic and Reconstructive Surgery, Dr. Chaboki has extensive knowledge of the intricacies of the face and neck. When you choose him for your procedure, you're choosing one of the most reputable facial plastic surgeons in DC, as well as a nationwide leader in preservation rhinoplasty.
What Are the Most Popular Plastic Surgery Treatments for Men?
Men choose plastic surgery for long-lasting improvements that help their appearance reflect the vitality and youthfulness they feel inside. Facial plastic surgery procedures addressing the eyes, nose, and lower face are among the most popular.
Eyelid Surgery (Blepharoplasty)
For some men, eyelid surgery may be a better option than injectables for removing excess skin, improving eye bags, or lifting a drooping brow. Upper eyelid surgery is a minor procedure which can be performed via awake, local anesthesia to remove excess skin and create a more rested appearance. Lower eyelid surgery reduces excess fat from eye bags and doesn't use an external incision, thus produces no visible scar. The initial recovery period after eyelid surgery is about 1 to 2 weeks.
Rhinoplasty
Rhinoplasty (nose surgery) can improve the appearance and function of the nose. Some may have had a prior sports injury or deviated septum in need of correction. A crooked nose can be straightened and the nasal passages opened with a closed preservation rhinoplasty, which is Dr. Chaboki's specialties.
Chin and Neck Sculpting
A defined jawline, chiseled chin, and strong jaw are masculine characteristics. All men may develop a double chin with age as excess fat develops under the chin and tissues become loose. Some men may have always had a soft, weak, or ill-defined chin or neck that worsens with time.
Facial plastic surgery is often required to contour the neck and chin. Chin augmentation with a silicone implant with or without neck liposuction can enhance the jawline. Older men with loose skin and muscle will often choose a lower facelift or neck lift to create definition by tightening and lifting lax tissue.
Whether you're looking for minor enhancements or major improvements, Potomac Plastic Surgery is here to help in a discreet and trustworthy setting. Men travel from around the world to experience our expertise in male facial plastic surgery. We're dedicated to providing you with the high-quality results you deserve.
To discover the many ways in which the team at Potomac Plastic Surgery can help you reveal your best self with facial plastic surgery for men in Washington, DC, please request a consultation online or call us at (202) 800-2085.
A Reputation Built on Results
Had to reset a broken nose - could not have picked a better doc - I am so deeply grateful to have gone...
I had a liquid rhinoplasty. Dr. Chaboki was not only welcoming and informative, he was detailed in every...
I had such a great experience with Dr.Chaboki! I went in for a non surgical rhinoplasty. I was so nervous...
Back to Top