Potomac Plastic Surgery: Houtan Chaboki, MD
2311 M Street, N.W. Suite 501
Washington, DC 20037
Phone: (202) 800-2085
Monday - Friday: 8 a.m.–4 p.m.

Cheek Augmentation
Strong cheekbones are often considered a sign of beauty. While some people are born with small cheeks, volume loss of both bone and fat also naturally occurs as we age. Flat or underdeveloped cheeks may make other features, such as your nose or jaw, appear more prominent and your eyes appear hollow and sunken. Board-certified facial plastic surgeon Dr. Houtan Chaboki performs cheek augmentation in Washington, DC, to help people from Arlington and Ashburn, VA; Bethesda and Chevy Chase, MD; and surrounding cities enhance their facial contours.
Dr. Chaboki specializes exclusively in facial plastic and cosmetic surgery. To learn more about cheek augmentation and other procedures to help you look more attractive, request your cosmetic consultation with him online, or call his office at (202) 800-2085.
Cheek Augmentation Options
Cheek augmentation makes the cheek area more prominent, which is considered especially attractive in women. Dr. Chaboki increases facial volume with a customized approach for each person that may include one or a combination of the following options:
Cheek implants: These facial implants are made of solid silicone, specifically designed for the mid-facial cheek area, and come in a variety of sizes and shapes. Cheek implants give Washington, DC, and Silver Spring, MD, patients long-term improvements. This procedure is sometimes considered a "pre-facelift" because it can delay the need for a full facelift.
Nonsurgical facelift: Injectable fillers, such as RADIESSE® and Sculptra® Aesthetic, or fat transfer (also called fat injections) can provide temporary cheek augmentation with minimal downtime.
Cheek lift: This surgical procedure, also called a mid-facelift, provides lasting improvements. It is normally combined with eyelid surgery or a full facelift.
How Much Does Cheek Augmentation Cost?
Cheek augmentation is a straightforward procedure, but its cost can vary from patient to patient. These variations are usually related to factors such as the extensiveness of the procedure, where Dr. Chaboki performs the procedure, and the individual cost of the cheek implants themselves, if applicable. The cost of most cheek augmentation procedures falls somewhere in the range of $5,000 to $7,500 *. We offer you a personalized quote at the end of your consultation. You may also learn more about how we determine the price of each surgery here.
How It's Performed
The steps of your cheek augmentation procedure depend largely on which approach you choose —implants, injectable products, or a mid-facelift. If you choose injectable fillers, you can anticipate a brief appointment involving several injections, after which you can return to your regular activities immediately.
Complete Your Rejuvenation
Chin augmentation: Continue balancing your facial harmony by enhancing your chin and jawline.
Fillers & BOTOX®: Injectable treatments can erase lines and wrinkles and add volume to facial hollows.
Lip enhancement: Full, plump lips stand out against robust, youthful-looking cheeks.
Cheek implants require time in surgery. They are made of a type of silicone that's soft yet solid and strong, mimicking the feel of natural bone without the risk of tears. Cheek implants come in various shapes and sizes to suit your specific anatomy and goals.
Dr. Chaboki can perform your cheek augmentation while you are under local anesthesia with sedation or completely asleep with general anesthesia. He typically begins your procedure by making small incisions within your mouth. This placement gives him adequate control during the surgery and comes with the added benefit of not leaving behind a visible scar on your face. He then inserts the implants through the incisions, positioning them so that they augment your cheeks exactly as you'd envisioned. Once he is satisfied with the proportions of your face, he closes the incisions with dissolving sutures.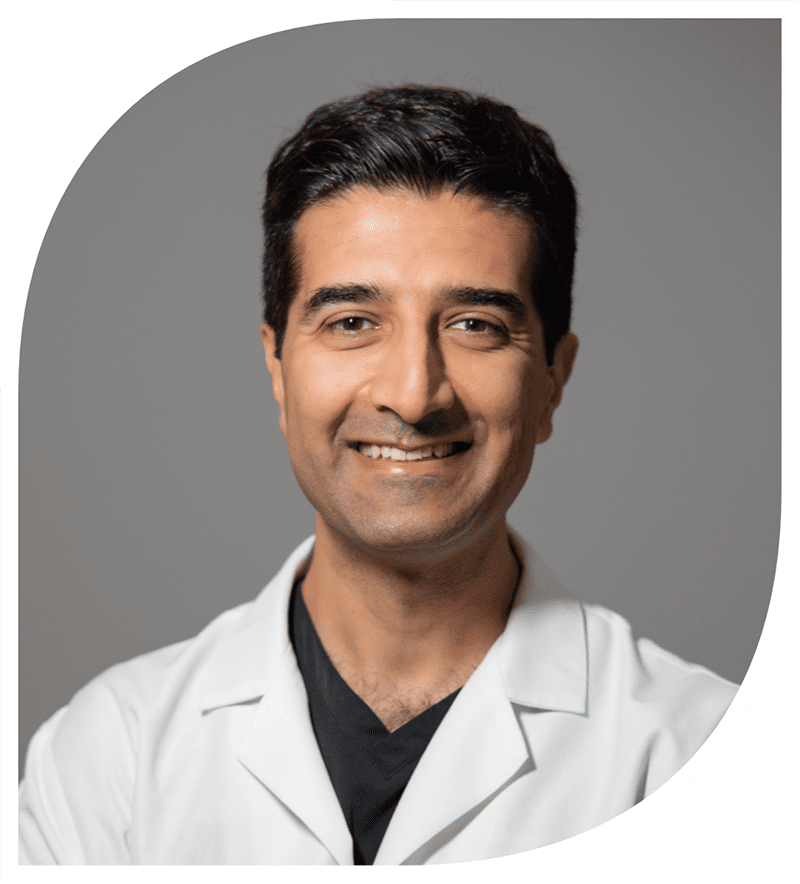 Houtan Chaboki, MD
Double Board-Certified
Facial Plastic Surgeon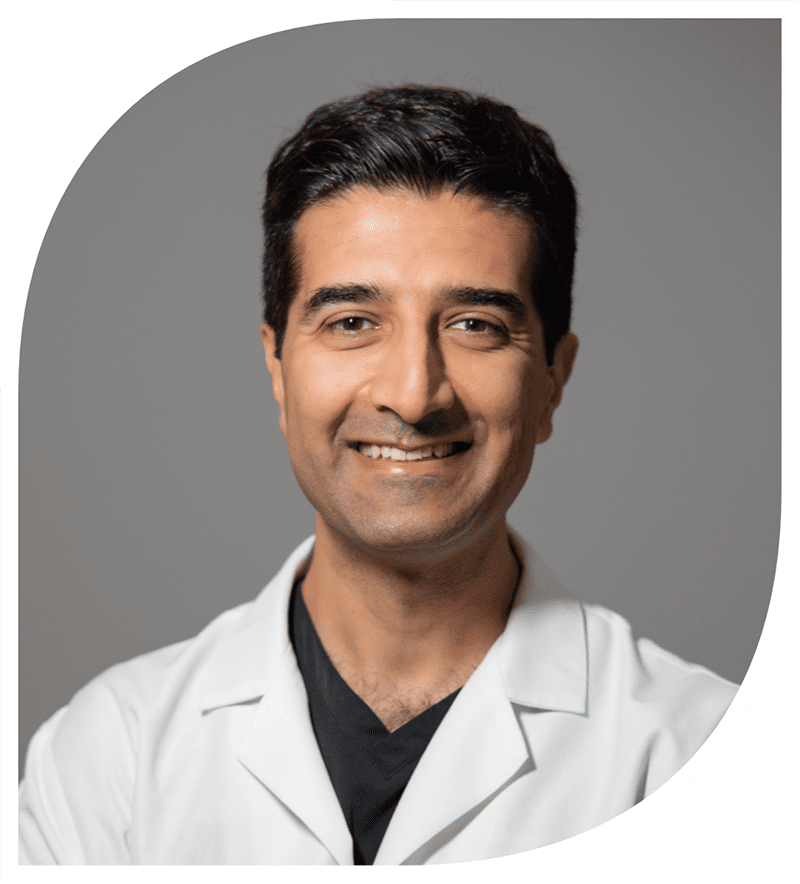 Certified by both the American Board of Otolaryngology and the American Board of Facial Plastic and Reconstructive Surgery, Dr. Chaboki has extensive knowledge of the intricacies of the face and neck. When you choose him for your procedure, you're choosing one of the most reputable facial plastic surgeons in DC, as well as a nationwide leader in preservation rhinoplasty.
Recovery After Cheek Augmentation
Cheek augmentation is a relatively brief outpatient procedure. Although you may return home the same day, it's important to have a friend or family member to drive you. Recuperation after cheek augmentation is not unlike that of dental surgery. You'll need to limit yourself to soft foods for several days, because hard, crunchy, or chewy foods can be difficult to eat.
Most patients take a few days to rest at home while swelling and bruising dissipate. You should also refrain from strenuous exercise for about 2 weeks. Dr. Chaboki will formally clear you for activity during a follow-up appointment.
In the long term, the results of your cheek augmentation can last indefinitely. Dr. Chaboki advises against any significant weight fluctuation, as a major gain or loss could affect your facial contours. It's also important to keep your skin protected from the sun to ensure it remains resilient and soft.
* Price information is an estimation and individual pricing will vary. All prices are subject to change and costs are non-refundable.
A Reputation Built on Results
Dr.Chaboki and his staff go above and beyond to ensure a seamless experience from the scheduling of...
If I could give six stars, I would. Dr. Chaboki not only knows his craft, but performs facial surgery...
Dr. Chaboki did an incredible amazing job on my facial contour. I'm very happy with the result.
Great office! I have loved the results from the treatments I have gotten done there. The office staff...
Back to Top