Potomac Plastic Surgery: Houtan Chaboki, MD
2311 M Street, N.W. Suite 501
Washington, DC 20037
Phone: (202) 800-2085
Monday - Friday: 8 a.m.–4 p.m.

Rhinoplasty – Cosmetic
Rhinoplasty, also called nose surgery, may address many aspects of the nasal bridge and tip. Rhinoplasty is very common in facial plastic surgery offices worldwide, especially in younger patients. In fact, you may be surprised by how frequently rhinoplasty is performed because the results can look so natural. Men and women travel from around the globe to experience Potomac Plastic Surgery's expertise in cosmetic rhinoplasty including revision and preservation rhinoplasty. Here in Washington, DC, double board-certified facial plastic surgeon Dr. Houtan Chaboki offers world-class results our patients can feel great about no matter how complex their case may be.
What Is Closed or "Incisionless" Rhinoplasty?
Closed rhinoplasty is known as endonasal (inside the nose) rhinoplasty. Many people consider this method of rhinoplasty as incisionless as Dr. Chaboki hides incisions inside the nose. Closed rhinoplasty offers patients several advantages:
Avoids external scars
Reduces rhinoplasty swelling
Reduces numbness of the nose
Dr. Chaboki performs a variety of rhinoplasty procedures, but specializes in and teaches other surgeons the closed rhinoplasty technique. Each patient is unique and requires a customized treatment plan, and the closed incisionless rhinoplasty can be used on a wide variety of patients from the most simple to the most complex revision surgery.
Dr. Chaboki offers his patients, who visit him from areas like Northern Virginia and Maryland, both open rhinoplasty and incisionless rhinoplasty procedures and will help determine the most appropriate method for you. Rhinoplasty, even when performed for cosmetic reasons, should avoid decreasing nasal function. It would be inappropriate to get a cosmetically improved nose if you are unable to breathe through it. For this reason, it's important to choose a surgeon with an artistic eye and sound medical experience.
What Is Preservation Rhinoplasty?
Preservation rhinoplasty is a relatively advanced surgical technique that allows plastic surgeons to modify the nose while preserving normal anatomy as much as possible. For example, rhinoplasty surgery to reduce a bump is typically reductive, with plastic surgeons only shaving, rasping, or filing down the bump. Preservation rhinoplasty is an alternate method that pushes or lets down the bump by removing tissue under the bump itself. As a result, preservation rhinoplasty results tend to be smoother.
Closed rhinoplasty is more difficult to learn for plastic surgeons, and closed preservation rhinoplasty has an even higher learning curve for some surgeons. Dr. Chaboki is one of a few select rhinoplasty specialists in the United States who perform this type of nasal surgery.
While closed preservation rhinoplasty is more difficult for the plastic surgeon, this advanced technique has many benefits for the patient including a smoother result and less swelling.
What Is Revision Rhinoplasty?
Rhinoplasty is considered the most difficult of all cosmetic surgery procedures by plastic surgeons. Even the "best" surgery may result in suboptimal outcomes with external irregularities or breathing difficulties. The complicated anatomy of the internal and external nose, along with variables of healing, can result in unpredictable results.
Revision rhinoplasty may be an option for patients who are seeking to refine a previous rhinoplasty surgery. Patients who have had rhinoplasty may consider another rhinoplasty at some point after the original procedure. Closed rhinoplasty may be an option in revision cases too.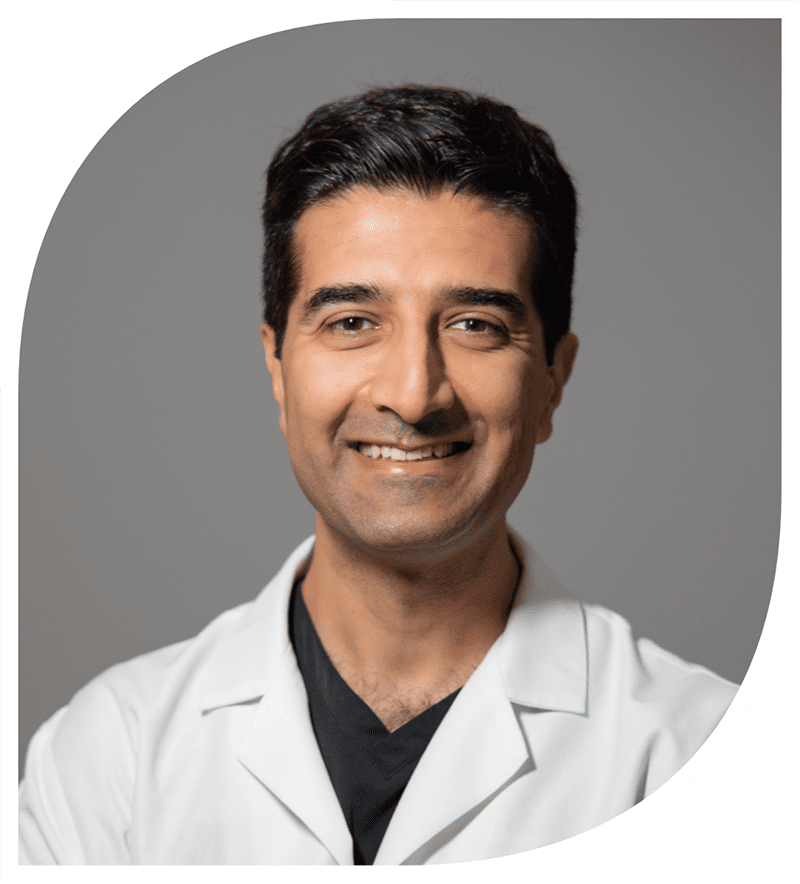 Houtan Chaboki, MD
Double Board-Certified
Facial Plastic Surgeon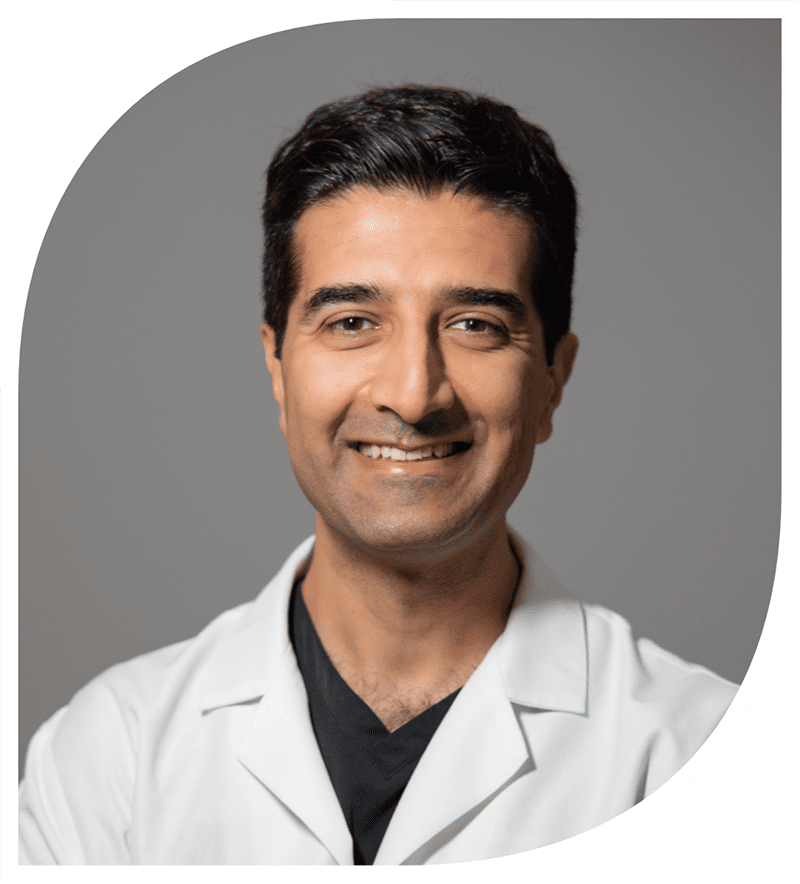 Certified by both the American Board of Otolaryngology and the American Board of Facial Plastic and Reconstructive Surgery, Dr. Chaboki has extensive knowledge of the intricacies of the face and neck. When you choose him for your procedure, you're choosing one of the most reputable facial plastic surgeons in DC, as well as a nationwide leader in preservation rhinoplasty.
How Much Does Rhinoplasty Cost?
The cost of rhinoplasty surgery typically falls somewhere between $6,500 and $15,000*, depending on the nature of your procedure and many other factors, such as operating room costs. Every patient is different, and there's no way to offer a concrete estimate without an in‐person consultation. A member of our staff will provide you with a written quote that reflects your specific procedure discussed with Dr. Chaboki. You can learn more about the costs associated with plastic surgery on our Fees & Financing page.
Can Rhinoplasty Improve Breathing?
Rhinoplasty, when performed along with a nasal and sinus surgery, to improve breathing may be referred to as functional rhinoplasty or reconstructive nasal surgery. As a facial plastic surgeon in Washington, DC, Dr. Chaboki performs functional rhinoplasty to enhance nasal function with improved airflow. He has specialized training in the anatomy, physiology, and cosmetic aspect of the nose and sinuses. His expertise on both the internal and external nose can help improve both the appearance and function of the nose at the same time.
Can Rhinoplasty Be Combined With Other Procedures?
Yes, Dr. Chaboki often combines rhinoplasty with other cosmetic procedures of the face, surgical or nonsurgical, for enhanced results. Chin augmentation surgery and nonsurgical dark circle treatment with dermal fillers are just some additional procedures that rhinoplasty patients consider. We want you to look and feel your best, so we'll discuss your cosmetic options with you during your initial consultation.
Are There Nonsurgical Alternatives to Cosmetic Rhinoplasty?
Nonsurgical rhinoplasty, also referred to as liquid rhinoplasty, is a quick procedure that is performed in the office via awake, local anesthesia and requires little to no downtime. Dermal fillers are soft gels that are injected into the nose to temporarily change the shape of your nose without surgery. Dr. Chaboki is a facial plastic surgery specialist who understands how combining facial fillers and BOTOX® Cosmetic injections can reshape the nose using only local anesthesia. For example, injections made in precise locations can camouflage a bump without surgery.
Both patients considering a nose job for the first time or those seeking revision rhinoplasty may possibly benefit from nonsurgical rhinoplasty. Some patients may also "test drive" a new nose with nonsurgical rhinoplasty prior to surgery. Nonsurgical rhinoplasty, however, is not a replacement for surgery and permanent results still require surgery.
To discuss your goals for cosmetic facial surgery and the areas that you would like to improve, request a consultation with Dr. Chaboki online or call his office at (202) 800-2085. Women and men visit him for complex rhinoplasty procedures from Arlington, VA; Silver Spring, MD; and throughout the Washington, DC, metro area.
* Price information is an estimation and individual pricing will vary. All prices are subject to change and costs are non-refundable. 
A Reputation Built on Results
I had a great experience with Dr. Chaboki and his staff. I went in for my consultation knowing exactly...
Excellent doctor. Highly recommended
Hey everyone, Hope everyone reading this is doing well. I came to Dr. Chaboki for a very challenging...
I had an amazing experience with Dr. Chaboki and his staff. Very polite from the start and cared about...
Back to Top