Potomac Plastic Surgery: Houtan Chaboki, MD
2311 M Street, N.W. Suite 501
Washington, DC 20037
Phone: (202) 800-2085
Monday - Friday: 8 a.m.–4 p.m.

Blepharoplasty (Eyelid Surgery) in Washington, DC
Blepharoplasty (Eyelid Surgery) in Washington, DC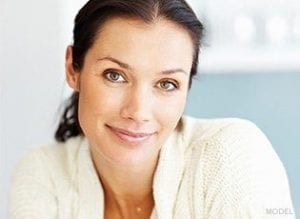 Large, open eyes are a universal sign of youth and beauty; however, the eyelids are one of the first areas to show signs of aging. Droopy upper eyelids, sagging eyebrows, or puffy lower eyelid bags can make you appear tired or older than you actually feel. While wrinkles typically come with age and sun exposure, some people are born with excess skin or fat around the eyes. Eyelid surgery is one of the first cosmetic procedures many patients undergo. As a board-certified facial plastic surgeon, Dr. Chaboki specializes in all aspects of cosmetic eyelid surgery, technically called blepharoplasty. At his Washington, DC, practice, his patients from Arlington, Ashburn, Bethesda, Chevy Chase, and other nearby cities trust him for attractive, natural-looking results.
Planning Your Eyelid Surgery
As with other surgical procedures, Dr. Chaboki tailors each blepharoplasty to the patient's precise specifications. During your consultation, he performs a thorough physical examination during which he evaluates factors including wrinkles, skin laxity, fat deposits, and volume loss. You also discuss your lifestyle, health history, and skincare habits. This helps him visualize your specific concerns and develop a surgical plan that gives you ideal results.
Depending on your aesthetic goals, your blepharoplasty can focus on your upper eyelids, lower eyelids, or both. Dr. Chaboki takes care to explain exactly what you can expect both before and after surgery, as well as what you can do to prepare. If you smoke, you should quit at least several weeks prior to surgery, as smoking increases your risk of certain complications. Dr. Chaboki may also advise you to temporarily discontinue the use of some medicines and supplements, such as blood thinners.
Blepharoplasty vs. Brow Lift
Upper blepharoplasty and brow lift surgery can both open up the eyes. For some patients, a brow lift alone may help improve the appearance of the upper eyelid because raising the eyebrows naturally leaves less redundant upper eyelid skin. Others require an upper blepharoplasty combined with a brow lift to attain desired results. In some patients, the eyebrows may actually drop lower after upper blepharoplasty, if the eyebrows are not stabilized or lifted with a brow lift.
Asian Eyelid Surgery
Dr. Chaboki is pleased to meet the needs of his patients of Asian descent with specialized eyelid surgery just for Asian eyes. Sometimes called double-eyelid surgery, this procedure adds definition to the upper eyelid and creates a clear eyelid crease. This creates a more "open" eye without sacrificing the patient's ethnic identity.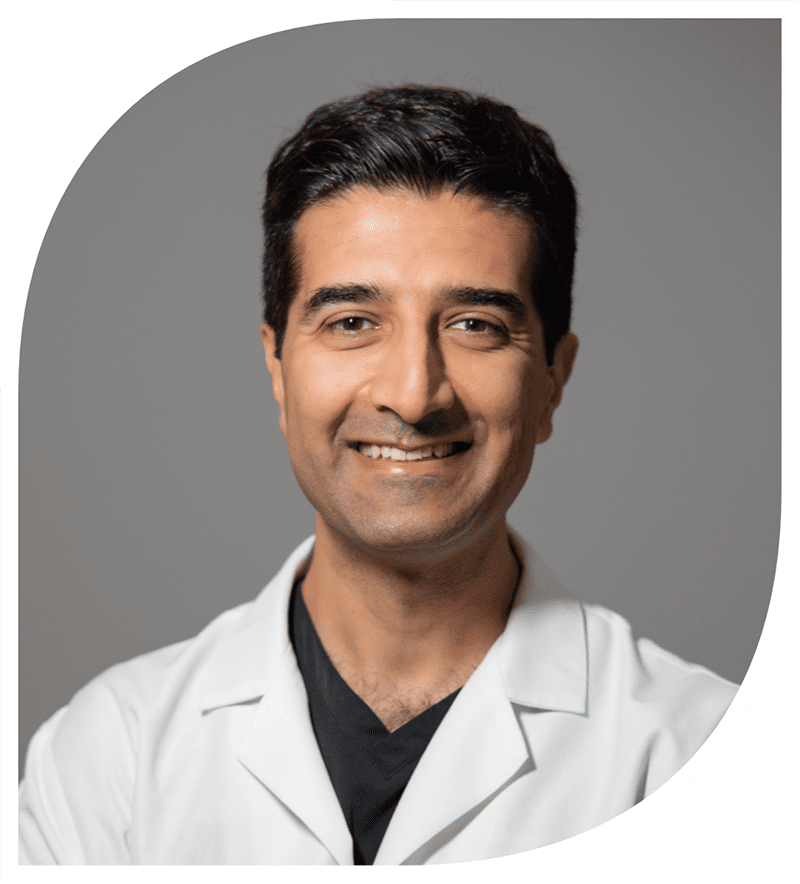 Houtan Chaboki, MD
Double Board-Certified
Facial Plastic Surgeon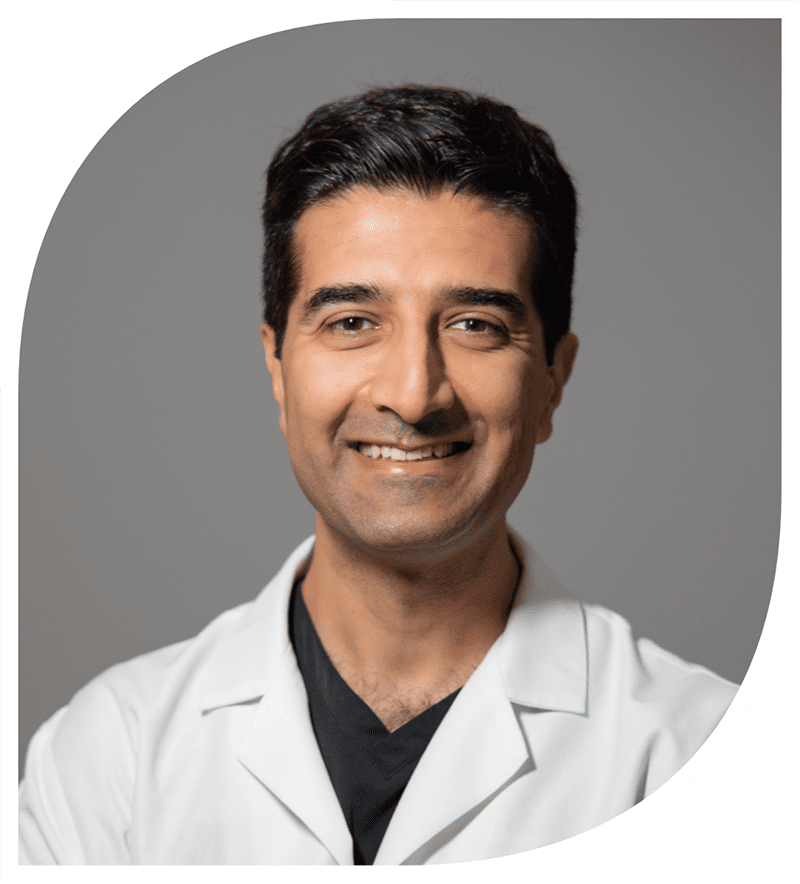 Certified by both the American Board of Otolaryngology and the American Board of Facial Plastic and Reconstructive Surgery, Dr. Chaboki has extensive knowledge of the intricacies of the face and neck. When you choose him for your procedure, you're choosing one of the most reputable facial plastic surgeons in DC, as well as a nationwide leader in preservation rhinoplasty.
How Much Does Eyelid Surgery Cost in Washington, DC?
The cost associated with eyelid surgery (or blepharoplasty) typically falls within the range of $4,000 to $12,000 *. However, each patient — and each procedure — is unique, and the ultimate cost of any plastic surgery procedure depends on a few different factors, including the surgeon's fees, facility fees, and fees charged by the anesthesiologist. During your consultation, we provide you with a personalized quote that accurately reflects your procedure. Learn more about paying for plastic surgery here.
How Is Eyelid Surgery Performed?
Dr. Chaboki performs blepharoplasty using local anesthetic with sedation or general anesthesia, depending on the extent of your surgery. The procedure requires carefully placed incisions to ensure that any scars will be hidden in the natural contours of the eye. In some cases for lower eyelid surgery, the incisions may actually be within the eyelid, resulting in no visible scars.

Through these incisions, Dr. Chaboki removes excess fat and tightens muscles and skin. If you are also interested in a brow lift or facelift, Dr. Chaboki can perform these procedures at the same time.
Blepharoplasty Recovery
To minimize swelling after surgery, Dr. Chaboki recommends the following:
Reduce your consumption of salty or spicy foods.
Reduce your consumption of processed foods. Focus instead on fresh produce and lean proteins.
Try gentle facial massage or compression garments.
After blepharoplasty, you will need to avoid strenuous activity for at least 2 weeks so you can heal. For the first few days after surgery, you should keep ice on your eyes while you are awake to control swelling. You should also keep your head elevated at all times and sleep upright using several pillows or in a chair.
Each patient is unique and follows his or her own pattern of recuperation. Blepharoplasty is one of the more comfortable facial surgeries, and some patients don't require any sort of prescription medicine. Dr. Chaboki works with you to help you manage your discomfort. The following timeline is typical:
1-2 days after surgery: You may wash your face using a mild cleanser.
1 week: Dr. Chaboki removes your sutures. If you have dissolvable sutures, they will be mostly dissolved by this point.
7-10 days: You may return to work or school.
1-2 weeks: You may resume applying makeup.
2 weeks: You may resume vigorous, low-risk activities, including sexual activity.
3 weeks: You may switch from glasses to contact lenses.
2 months: You may safely participate in contact sports.
When swelling has fully resolved after several weeks, you might be hearing, "Wow, you look fabulous," instead of, "You look tired." No matter what other people say, what's important is that you are happy with your fresh, younger-looking eyes.
Enhancing Your Blepharoplasty Results
Dr. Chaboki offers a variety of surgical and nonsurgical treatments to complement the results of your eyelid surgery. Explore your options:
Ready to improve your eyelids? Request a cosmetic consultation online or call Dr. Chaboki's office at (202) 800-2085 today. Women and men visit Dr. Chaboki for eyelid surgery from Arlington, VA; Silver Spring, MD; and throughout the Washington, DC, metro area.
* Price information is an estimation and individual pricing will vary. All prices are subject to change and costs are non-refundable.
A Reputation Built on Results
Dr.Chaboki and his staff go above and beyond to ensure a seamless experience from the scheduling of...
If I could give six stars, I would. Dr. Chaboki not only knows his craft, but performs facial surgery...
Dr. Chaboki did an incredible amazing job on my facial contour. I'm very happy with the result.
Great office! I have loved the results from the treatments I have gotten done there. The office staff...
Back to Top