Potomac Plastic Surgery: Houtan Chaboki, MD
2311 M Street, N.W. Suite 501
Washington, DC 20037
Phone: (202) 800-2085
Monday - Friday: 8 a.m.–4 p.m.

Meet Dr. Chaboki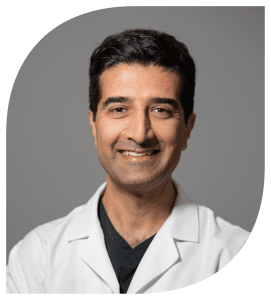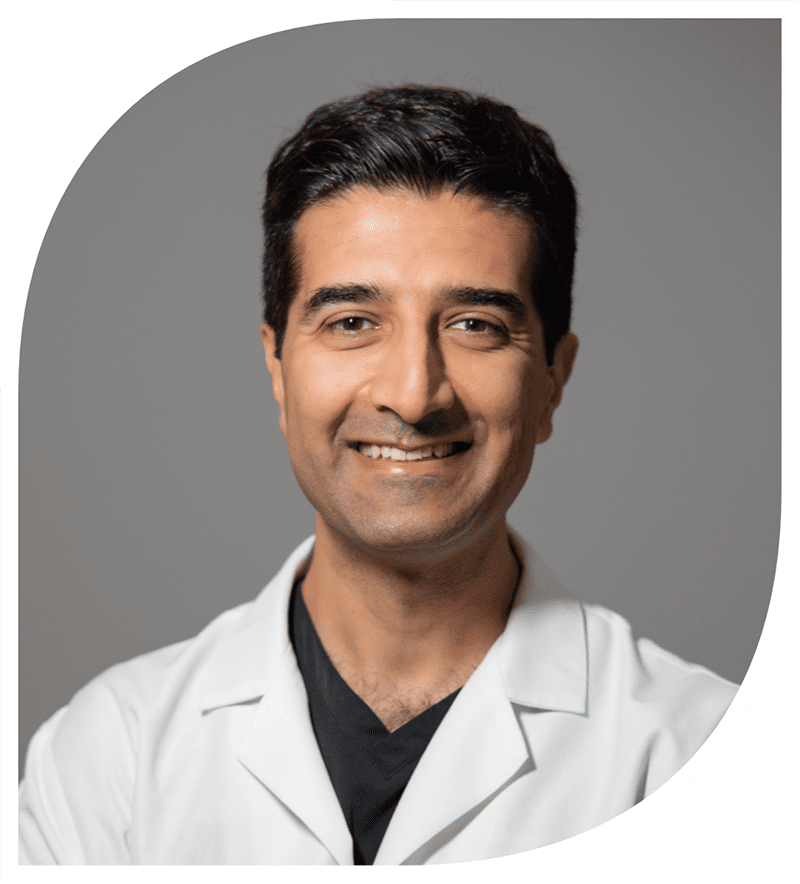 Dr. Houtan Chaboki is a double board-certified facial plastic surgeon in Washington, DC, serving patients from Arlington, VA, Bethesda and Chevy Chase, MD, and surrounding communities. He takes an individualized approach with each of the men and women he treats, spending considerable time on each consultation to discuss various treatment options. His expertise includes preservation rhinoplasty, rejuvenation of the aging face, and procedures tailored specifically for men.
People who choose Dr. Chaboki find a surgeon who will have their best interests in mind at all times. As a facial plastic surgeon dedicated to his Washington, DC, patients, Dr. Chaboki has based his practice on the core values of integrity, safety, and service. He is dedicated to providing effective, natural-looking results and using minimally invasive procedures whenever possible, leading to the least discomfort or downtime.
Follow him on Instagram:

Education and Training
Dr. Chaboki earned his undergraduate degree in biomedical engineering from Northwestern University and his MD from the University of Illinois in Chicago in 2000. After completing his residency in Otolaryngology-Head & Neck Surgery at the Mount Sinai Medical Center in New York, he served as a facial plastic surgery Fellow. He continues to instruct other physicians in both facial plastic surgery fundamentals as well as more specialized techniques. His research includes nasal surgery and cosmetic rhinoplasty.
A facial plastic surgeon specializes in performing cosmetic and reconstructive surgery on the face, head, and neck region. These surgeons perform the majority of elective facial plastic surgery procedures in the United States. Dr. Chaboki is board-certified in both otolaryngology (head & neck surgery) and facial plastic and reconstructive surgery. He spent 6 years after medical school in postgraduate surgical training. Concentrating on the complex anatomy, physiology, pathology, biochemistry, and bacteriology of all the organs and structures of the head and neck provides the facial plastic surgeon a strong understanding of the anatomical region being treated.
Dr. Chaboki is a member of the American Academy of Facial Plastic and Reconstructive Surgery, the world's largest specialty association that represents over 2,700 facial plastic and reconstructive surgeons throughout the world.
For details about Dr. Chaboki's credentials, view his CV and LinkedIn page.
Teaching Appointments and Facilities
In addition to performing procedures at his new facility, Dr. Houtan Chaboki is affiliated with several metropolitan Washington-area hospitals.
Georgetown University
Sibley Memorial Hospital
George Washington University
Washington, DC, Hand & Upper Extremity Ambulatory Surgery Center (DCHUX)
Peer Recognition & Community Outreach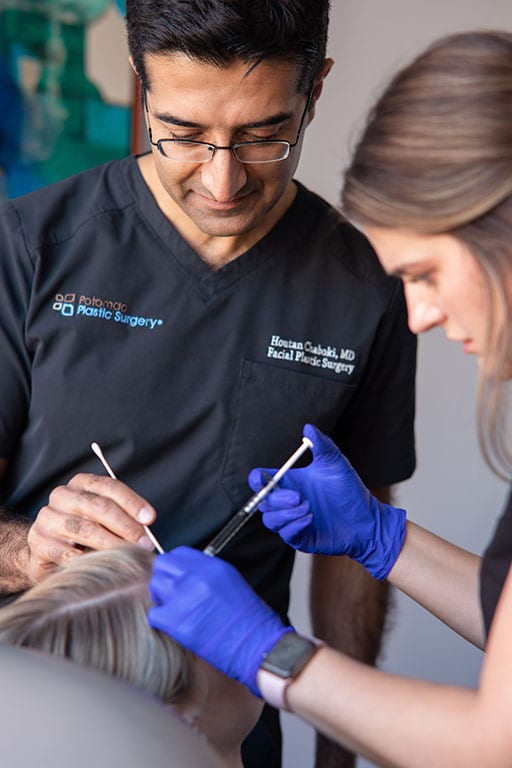 Dr. Chaboki is well-regarded for his knowledge and skill when performing complex procedures such as eyelid surgery and facelift for Maryland and Virginia-area residents. He's widely respected not only by his patients but also by other doctors. Dr. Chaboki is a "Top Doctor" on U.S. News & World Report, which recognizes the top 10% of physicians the region.
Physicians from around the world frequently visit his Washington, DC office and operating room to view firsthand the new, state-of-the-art techniques that he employs. As part of his ongoing commitment to education, Dr. Chaboki presents lectures on various facial plastic surgery topics for physicians and patients alike.
Dr. Chaboki also does pro-bono cosmetic surgery for victims of domestic violence. As a member of FACE TO FACE: The National Domestic Violence Project, he contributes his time and surgical expertise to provide free care for these patients.
Focusing on the Face
Dr. Chaboki specializes exclusively in surgery of the face, neck, eyes, and nose. He approaches each individual as not just a surgeon but as a comprehensive aesthetic physician, so if there are other nonsurgical cosmetic options, they will be thoroughly explored as well.
Dr. Chaboki is renowned for his expertise in rhinoplasty, and is one of the country's leading preservation rhinoplasty specialists. In addition to performing cosmetic rhinoplasty, he specializes in procedures to improve breathing and nasal function, including septoplasty, turbinate reduction, nasal valve surgery, and sinus surgery.
Building Relationships
Successful facial plastic surgery is not the result of the procedure alone. Good rapport must be developed between patient and surgeon. Trust, based on realistic expectations and exacting medical expertise, develops in the consulting stages before surgery. Preoperative and postoperative care are essential for outstanding results. Dr. Chaboki is always available to answer all of your questions about your specific needs.
To ensure attention to safety and the best results, choosing from the many facial plastic surgeons in Washington, DC, should never be a snap decision. It's not about who offers the best prices or the most convenient location. When considering facial plastic surgery, you want to feel confident that you have found not only a skilled and experienced physician but also a person you can talk to, count on, and feel safe with.
Benefits of a Consultation
One of the first things men and women discover about Dr. Chaboki when they meet with him for a consultation is that he is informative, not pushy. His consultations are not based on trying to talk you into a particular procedure. He's there to discuss your needs, explain your options, present the most reasonable solutions, and always make sure that you are informed and comfortable with your decision before moving forward.
Dr. Chaboki will personally evaluate your case and determine which surgical or nonsurgical procedure is appropriate for you. He will also compile a comprehensive medical history, taking your past and present medical issues into account. While plastic surgery is routine for Dr. Chaboki, it is still a serious medical procedure. Dr. Chaboki takes every precaution to assure that your surgery and recovery will be safe and rewarding. As part of the decision-making process, he will explain the consequences, complications, risks, benefits, and advantages of each treatment.
Dr. Chaboki will often use computer simulation to help you visualize your possible surgical outcome. He will take the time to answer all your questions and discuss your concerns. Then, together, you and Dr. Chaboki will decide what is right for you.
A Reputation Built on Results
Highly recommend! Dr. Chaboki, Amelia and Tonya are wonderful! Amelia does the most attentive job with...
From the location to the staff and service, I had a very pleasant experience! Would definitely recommend...
Highly recommend Potomac Plastic Surgery. Did Botox with Amanda NP great experience very knowledgeable....
Superb staff and excellent doctor. He knows his stuff. He will not treat you unless you need it. Went...
Before, During, and After Surgery
The confidence patients have in Dr. Chaboki is rooted in the fact that he is always accessible and available to answer their questions. He understands that any surgery can be stressful, so he is there to support his patients through the entire process – from decision-making and preparation to the actual surgery, which is performed in a safe, professional surgical suite with board-certified anesthesiologists.
After surgery, he and his team are available 24 hours a day by mobile phone to answer questions about the recovery process and to ensure that recuperation goes quickly and smoothly. He believes that good follow-up care is essential to achieving and maintaining the very best long-term results.
Board and Society Memberships
Dr. Chaboki is a board certified facial plastic surgeon. The ABFPRS certifies surgeons exclusively in facial plastic and reconstructive surgery. Established in 1986, the ABFPRS is dedicated to improving the quality of facial plastic surgery available to the public by measuring the qualifications of candidate surgeons against certain rigorous standards.
Dr. Chaboki is a diplomate of The American Board of Otolaryngology (Head and Neck Surgery). The ABOto ensures that its diplomates have met the ABOto's professional standards of training and knowledge in otolaryngology – head and neck surgery. Diplomates are required to have completed a minimum of five years of surgical residency training in otolaryngology after graduation from medical school, received approval of the training Program Director, and successfully completed a rigorous written and oral examination process administered by the ABOto.
Dr. Chaboki is a fellow of the American Academy of Facial Plastic and Reconstructive Surgery. The AAFPRS is the world's largest specialty association that represents over 2,700 facial plastic and reconstructive surgeons throughout the world. AAFPRS members are board certified surgeons who subscribe to a code of ethics and focus on surgery of the face, head, and neck.
Dr. Chaboki is a member of the American Academy of Otolaryngology-Head and Neck Surgery. The AAO-HNS is the world's largest organization representing specialists who treat the ear, nose, throat, and related structures of the head and neck. The Academy represents more than 12,000 otolaryngologists — head and neck surgeons who diagnose and treat disorders of those areas.
To learn more about Dr. Chaboki and the procedures he performs, request a consultation online or call his office at  (202) 800-2085.