Potomac Plastic Surgery: Houtan Chaboki, MD
2311 M Street, N.W. Suite 501
Washington, DC 20037
Phone: (202) 800-2085
Monday - Friday: 8 a.m.–4 p.m.

KYBELLA®
Double chin injections with KYBELLA® have become a popular solution for people in Washington, DC; Arlington, VA; Silver Spring, MD; and other nearby communities frustrated by stubborn fat below the chin. With a series of quick injections, KYBELLA can effectively dissolve this unwanted fat for a smoother, sleeker profile that makes you look great from any angle.
If you'd like to learn more about KYBELLA or another procedure, request a consultation online or call our office at (202) 800-2085.
Kybella

Before & After Photos

Keep in mind that each patient is unique and your results may vary.

Before & After
Nonsurgical neck fat reduction in a woman
Neck liposuction used to be the only way with plastic surgery to reduce neck fat. Now, Kybella® is an alternative to plastic surgery that gradually reduces neck fat without surgery. Several injections of Kybella in the office via local anesthesia dissolves fat. Downtime is minimal and results develop gradually over time. Patients of...
Read More
Keep in mind that each patient is unique and your results may vary.
What Is KYBELLA?
KYBELLA is an injectable treatment approved by the FDA to treat submental fullness, which is the medical term for what most of us call a double chin.
KYBELLA works because its active ingredient, deoxycholic acid, is especially effective at breaking down fat. In fact, our bodies produce deoxycholic acid naturally in order to help us digest fat from the foods we eat. When administered to unwanted fat through injections, KYBELLA goes to work dissolving the fat to break it down and help the body absorb it.
The Procedure
Before your procedure: Dr. Chaboki consults with you to help you determine whether KYBELLA is the right choice for you. He performs a physical examination of your chin and neck to help him plan your treatment. If you have loose, excess skin in addition to fat below your chin, you may be a better candidate for a surgical approach such as a facelift, neck lift, chin augmentation, or facial sculpting with liposuction. Dr. Chaboki uses his experience as a facial plastic surgery specialist to find the right approach for you.
The procedure: A treatment with KYBELLA is not unlike other injectable treatments. Dr. Chaboki first cleanses your treatment area to remove dirt and oil. Local anesthesia is then provided to the treatment area. He makes a series of injections under your chin, each lasting for only a moment. Immediately after, he offers you a cold compress to help maintain your comfort.
After the procedure: As with other injectable treatments, you may return to your normal activities as soon as your appointment is over. Makeup may be applied soon afterward, and men can shave, too.
Seeing results: KYBELLA typically requires a series of 2 to 4 treatments for maximum results, with up to 6 treatments possible. Each treatment is spread out with several weeks in between. During your consultation, Dr. Chaboki will review your case and make a recommendation based on your needs.
Results
Patients may report seeing preliminary results just a few days after their initial treatments. However, optimal results are usually achieved about a month or more after the final treatment. Once you've reached your final outcome, you can enjoy your results indefinitely by living your normal healthy lifestyle.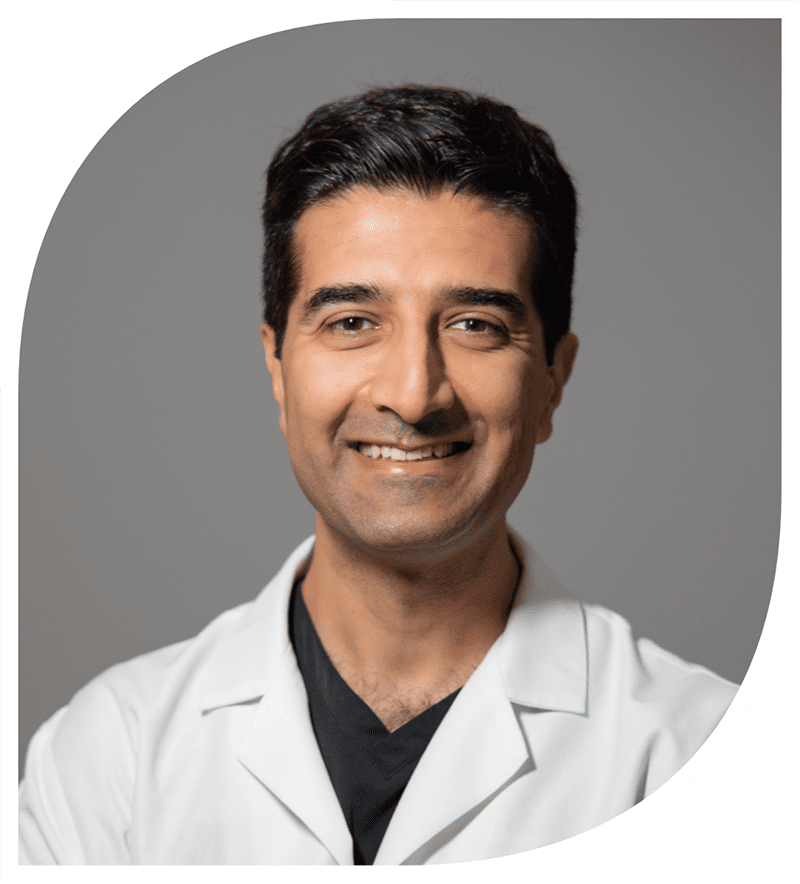 Houtan Chaboki, MD
Double Board-Certified
Facial Plastic Surgeon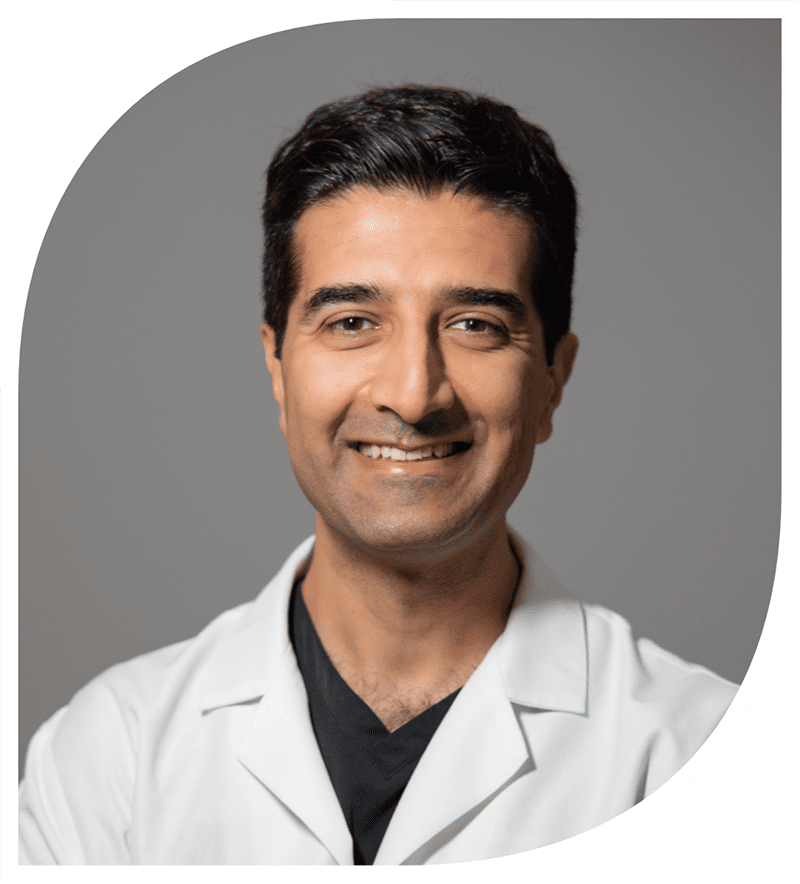 Certified by both the American Board of Otolaryngology and the American Board of Facial Plastic and Reconstructive Surgery, Dr. Chaboki has extensive knowledge of the intricacies of the face and neck. When you choose him for your procedure, you're choosing one of the most reputable facial plastic surgeons in DC, as well as a nationwide leader in preservation rhinoplasty.
Risks & Side Effects
KYBELLA is an FDA-approved product, which means that its safety and effectiveness have been carefully vetted. Side effects are typically limited to reactions at the injection site area and resolve with time. However, patients with active infections in or near the treatment area are not eligible for KYBELLA. If you have any concerns about undergoing KYBELLA injections, be sure to discuss them with Dr. Chaboki during your consultation.
Complementary Therapies
As an injectable procedure, KYBELLA may be administered at the same time as other injectables, such as BOTOX® Cosmetic for forehead wrinkles or JUVÉDERM® for lip enhancement. This innovative approach is sometimes called a nonsurgical facelift. During your consultation, Dr. Chaboki works closely with you to design the ideal treatment plan for you.
A Reputation Built on Results
Had to reset a broken nose - could not have picked a better doc - I am so deeply grateful to have gone...
I had a liquid rhinoplasty. Dr. Chaboki was not only welcoming and informative, he was detailed in every...
I had such a great experience with Dr.Chaboki! I went in for a non surgical rhinoplasty. I was so nervous...
Back to Top