Potomac Plastic Surgery: Houtan Chaboki, MD
2311 M Street, N.W. Suite 501
Washington, DC 20037
Phone: (202) 800-2085
Monday - Friday: 8 a.m.–4 p.m.

Chemical Peels
Chemical peels remove the outer layer of damaged skin cells to smooth skin texture and reduce imperfections. We use chemical peels in our Washington, DC, med spa to reduce wrinkles and fine lines, soften deep laugh and frown lines, repair sun damage, reduce age spots, and improve scars. Skin resurfacing diminishes the outward signs of aging and revitalizes the tone and condition of the skin.
To learn more about chemical peels, request a cosmetic consultation with Dr. Chaboki online or call his office at (202) 800-2085. Women and men visit Dr. Chaboki for chemical peels from Arlington, VA; Bethesda and Chevy Chase, MD; and surrounding communities.
Chemical Peel

Before & After Photos

Keep in mind that each patient is unique and your results may vary.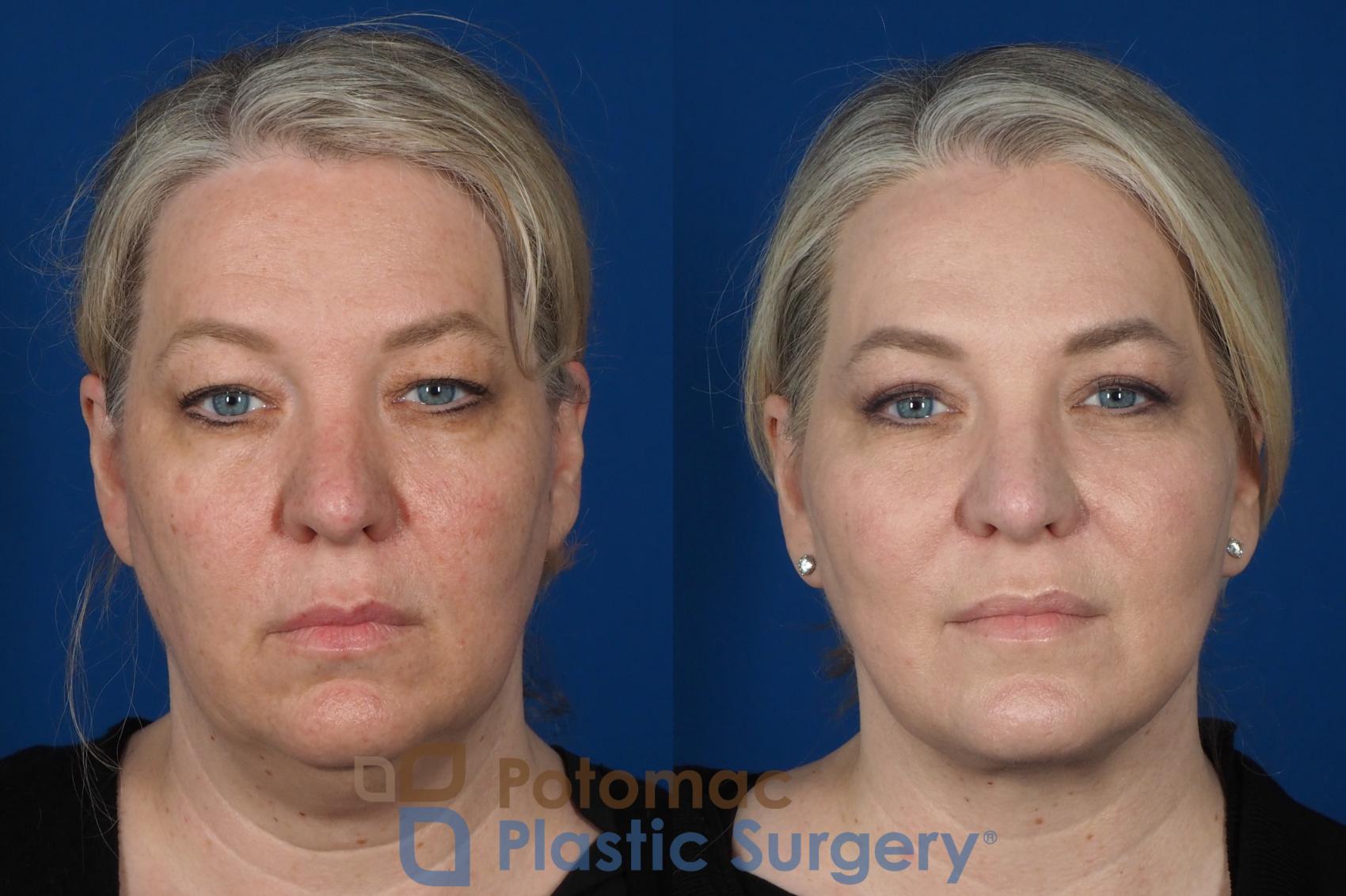 Before & After
Face/Neck lift with blepharoplasty and a chemical peel to rejuvenate the face of a middle-aged woman
Natural and refreshed! Patients who choose facelift and neck lift procedures may have complaints such as a full neck, sagging jowls, or double chin. Dr. Chaboki evaluates the underlying anatomy of bone, fat, skin, and muscle to diagnose the reason for each patient's specific appearance and then determines the "best" plastic sur...
Read More

Before & After
TCA chemical peel to treat fine lines and wrinkles in an older woman
Skin enhancement with chemical peels is a great addition to basic skin care. Chemical peels gently resurface the skin by removing the sun-damaged top layer, or epidermis. Peels may be repeated every few months, as necessary, for desired results. This middle aged Maryland woman underwent skin care with a med spa treatment of...
Read More
Keep in mind that each patient is unique and your results may vary.
How Is a Chemical Peel Performed?
Dr. Chaboki lightly applies the chemical peel to gently remove damaged skin, layer by layer, revealing the new skin underneath. Chemical peels are associated with only minimal discomfort and absolutely no bleeding. Local anesthesia is provided.
Based on the areas treated, a chemical peel takes between 15 to 30 minutes. The areas that have been treated with the chemical peel will appear red, irritated and moist for the first few days, which is a normal part of the healing process. Dr. Chaboki prescribes special medications to accelerate the resolution of this redness.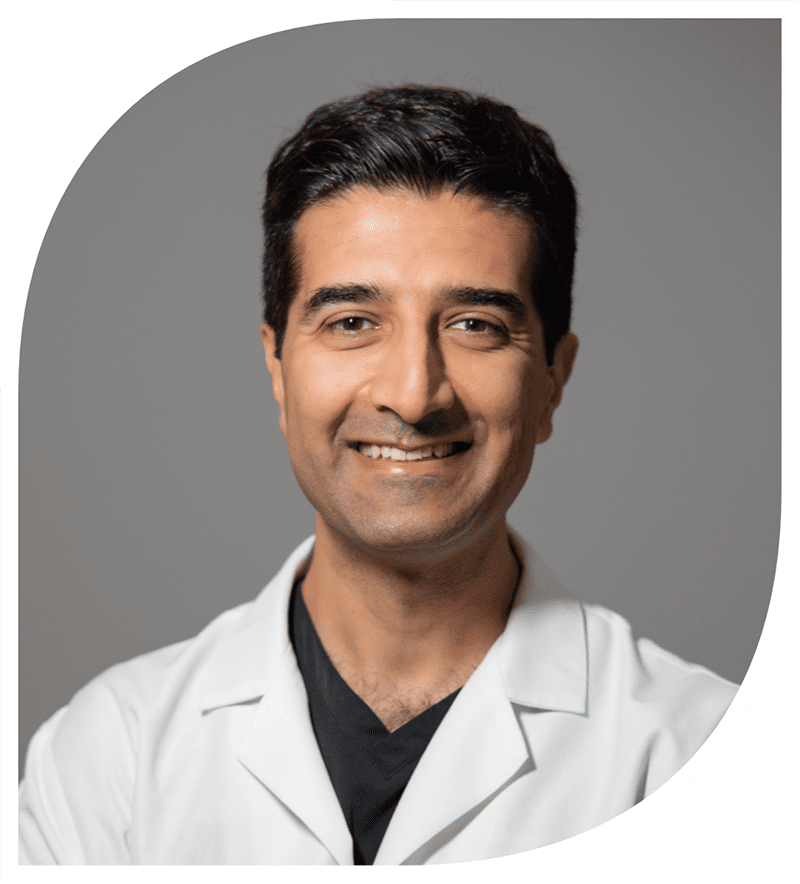 Houtan Chaboki, MD
Double Board-Certified
Facial Plastic Surgeon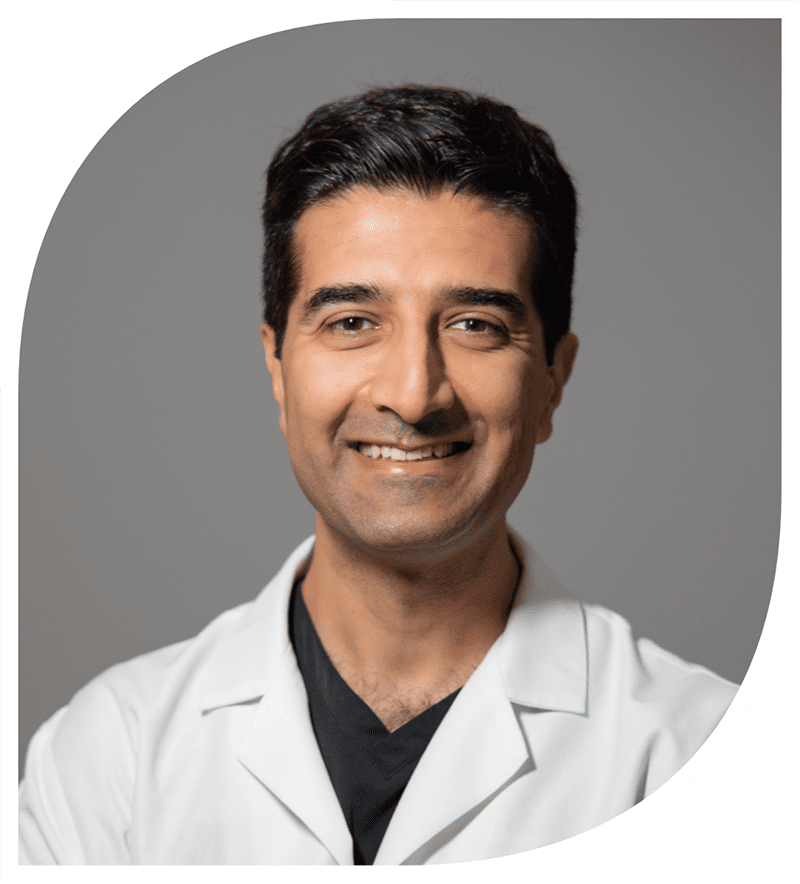 Certified by both the American Board of Otolaryngology and the American Board of Facial Plastic and Reconstructive Surgery, Dr. Chaboki has extensive knowledge of the intricacies of the face and neck. When you choose him for your procedure, you're choosing one of the most reputable facial plastic surgeons in DC, as well as a nationwide leader in preservation rhinoplasty.
What Can I Expect After a Chemical Peel?
Most patients are able to return to work in 7 to 10 days with makeup. The post-treatment redness gradually fades over a matter of weeks, leaving the skin with a fresher, smoother, more polished and youthful appearance. After the skin has healed, the routine use of sunscreen is recommended to protect your skin from damaging ultraviolet rays. Treatments may be repeated, depending on the peel depth, every few weeks to months. To maintain healthy skin between treatments, Dr. Chaboki provides a variety of facial skin care products.
Alternatives to Chemical Peels
Chemical peels can be combined with a facelift and eyelid surgery, as well as many other cosmetic plastic procedures. If you're interested in other nonsurgical ways to reduce wrinkles, you may want to consider BOTOX® Cosmetic or facial fillers.
A Reputation Built on Results
Had to reset a broken nose - could not have picked a better doc - I am so deeply grateful to have gone...
I had a liquid rhinoplasty. Dr. Chaboki was not only welcoming and informative, he was detailed in every...
I had such a great experience with Dr.Chaboki! I went in for a non surgical rhinoplasty. I was so nervous...
Back to Top