Potomac Plastic Surgery: Houtan Chaboki, MD
2311 M Street, N.W. Suite 501
Washington, DC 20037
Phone: (202) 800-2085
Monday - Friday: 8 a.m.–4 p.m.

Liquid Facelift
In Washington, DC, board-certified facial plastic surgeon Dr. Houtan Chaboki specializes in designing non-invasive facial rejuvenation procedures, and one of his most popular is the liquid facelift, also called the nonsurgical facelift. People from Arlington, Silver Spring, and other nearby communities considering a facelift often choose this procedure when they're not quite ready for surgery or to enhance the appearance of prior surgical results.
What Is a Liquid Facelift?
Dr. Chaboki offers a nonsurgical alternative to a facelift that's customized to your needs, which may include:
Reducing wrinkles
Replacing lost facial fullness
Restoring thicker, fuller hair
Creating a more youthful appearance
For example, you may want to fill out the hollows in your cheeks while smoothing away the wrinkles and lines around your mouth. Combining several of the minimally invasive options available can help you achieve your cosmetic goals while saving you time and money. Dr. Chaboki will determine whether nonsurgical options can give you the results you desire or you'll require a surgical facelift to address more significant sagging.
What Does a Liquid Facelift Include?
You feel energized and youthful in spirit, but your face may tell a different story. Gravity, weight loss, pregnancy, sun damage, stress, genetics, and other factors can result in lost facial volume, skin wrinkling, and related concerns. These nonsurgical options can be performed quickly and often are combined with other med spa treatments to achieve an overall more youthful appearance:
This method of facial rejuvenation involves removing fat from one section of your body and then using the harvested fat to fill areas of your face that have lost volume, such as your cheeks, jawline, or "parentheses" (nasolabial folds). Also known as liposculpture, this procedure provides a minimally invasive option for achieving a more youthful look.
Injectable fillers can restore lost volume to areas such as your cheeks as well as smooth out wrinkles. Bring back that youthful appearance with a facial filler such as Restylane®, JUVÉDERM®, RADIESSE®, or Sculptra® Aesthetic:
JUVÉDERM is a hyaluronic acid gel that provides a way to restore your skin's hydration and volume, smoothing away facial wrinkles and folds and adding volume.
Restylane, also made of hyaluronic acid, is particularly effective for reducing folds and lines around your mouth, eyes, nose and forehead. It also can add definition.
BELOTERO BALANCE® replenishes your skin's natural hyaluronic acid to provide immediate and smooth improvement of facial lines, folds, and wrinkles. BELOTERO BALANCE integrates with your skin and unique facial contours.
RADIESSE restores the youthful radiance of your skin by stimulating collagen production, which enhances your skin's volume, strength, and elasticity. Benefits may last up to a year or more.
Sculptra Aesthetic corrects lost facial volume, such as hollowed cheeks, with a safe, synthetic injectable material known as poly-L-lactic acid. Benefits appear gradually over 6 weeks following treatment.
Ranking as the most popular physician-administered aesthetic procedure in the U.S., BOTOX Cosmetic can be combined with other nonsurgical facelift options to smooth out wrinkles in your forehead and crow's feet, as well as elevate drooping eyebrows. Some patients with extreme skin laxity in the upper eyelids may need eyelid surgery (blepharoplasty).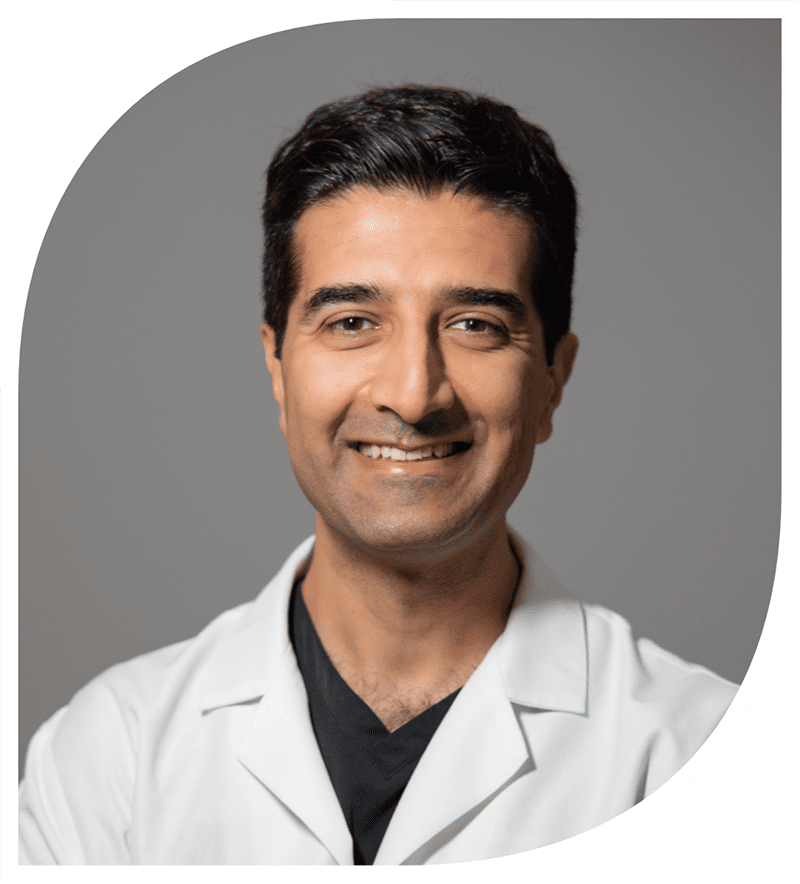 Houtan Chaboki, MD
Double Board-Certified
Facial Plastic Surgeon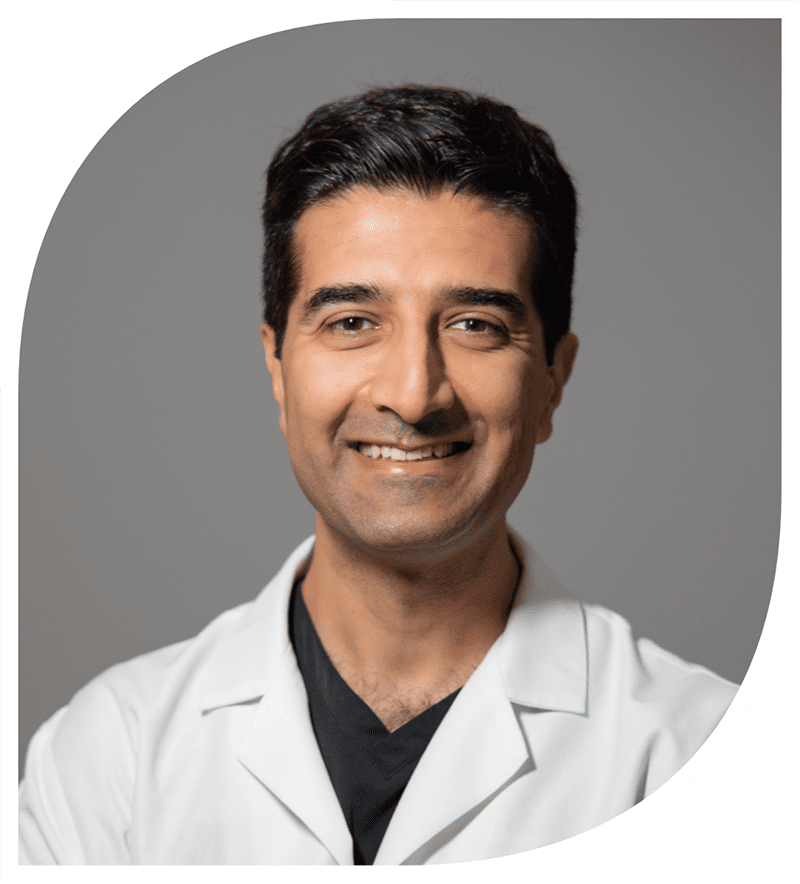 Certified by both the American Board of Otolaryngology and the American Board of Facial Plastic and Reconstructive Surgery, Dr. Chaboki has extensive knowledge of the intricacies of the face and neck. When you choose him for your procedure, you're choosing one of the most reputable facial plastic surgeons in DC, as well as a nationwide leader in preservation rhinoplasty.
Cosmetic injections of KYBELLA offer gradual neck fat reduction in the office without surgery. For patients with submental fullness, or a "double chin," who don't want surgery, KYBELLA is a quick procedure performed via local anesthesia that targets fat. Results develop gradually after several weeks. KYBELLA can be combined with other nonsurgical treatments, too, for enhanced nonsurgical rejuvenation.
Micro Infusion
Micro infusion is the next advance in skin treatments. Beyond traditional facials and peels, micro infusion can help improve the overall look and feel of skin.
Micro infusion, which may be referred to as "BOTOX facial" or "meso BOTOX", is significantly different from traditional microneedling procedures. First, microinfusion has less discomfort and downtime as compared to needling. Patients may choose to return to work the same day. Second, a custom cocktail of skin relaxers (ex. BOTOX, Dysport®, Jeuveau®) and hyaluronic gels (ex. BELOTERO BALANCE) is placed in a device with tiny needles. These nearly microscopic needles effortlessly deliver the custom cocktail directly into the superficial dermis.
Results may be seen within 24 hours and fully develop several days after treatment. Treatments may be repeated every few months. Results are described as "glowy" or "photo filter"-like. Skin may feel tighter with a more uniformed smooth texture.
Liquid Facelift FAQ
How much does a liquid facelift cost?
Each liquid facelift at our Washington, D.C., practice is priced based on the specific products used during your procedure. During your consultation, we provide you with a written quote that accurately reflects the details of your nonsurgical facelift.
When will I be able to return to work?
If you undergo a nonsurgical facelift that uses only injectables, it's likely you'll be able to return to work the same day. Injectables typically don't require much downtime, even when they're administered in conjunction with each other. If your procedure involves a fat transfer, you'll likely need a bit more downtime since that approach is slightly more invasive than a procedure that uses strictly injectables.
How long will my results last?
This depends on the exact nature of your procedure. While the results of a nonsurgical facelift aren't permanent, they can be prolonged by following Dr. Chaboki's aftercare instructions and practicing good skincare habits. During your consultation, Dr. Chaboki offers you a more specific idea of the results you can anticipate, as well as their longevity.
To learn more about the liquid or nonsurgical facelift, as well as other procedures to minimize the signs of aging, request a consultation with Dr. Chaboki online or call his DC plastic surgery office at (202) 800-2085.
A Reputation Built on Results
I have been here twice and the experience has been great so far. I've been to a few places like this...
Had to reset a broken nose - could not have picked a better doc - I am so deeply grateful to have gone...
I had a liquid rhinoplasty. Dr. Chaboki was not only welcoming and informative, he was detailed in every...
Back to Top