Potomac Plastic Surgery: Houtan Chaboki, MD
2311 M Street, N.W. Suite 501
Washington, DC 20037
Phone: (202) 800-2085
Monday - Friday: 8 a.m.–4 p.m.

BOTOX® Cosmetic in Washington, DC
BOTOX® Cosmetic in Washington, DC
BOTOX® Cosmetic treatments are one of the greatest advancements yet in the treatment and prevention of facial wrinkles. Millions of these procedures have been performed, making it one of the most popular aesthetic procedures in the United States. The experienced team at Potomac Plastic Surgery, led by board-certified facial plastic surgeon Dr. Houtan Chaboki, evaluates each of the women and men who visit for BOTOX in Washington, DC, from Bethesda and Chevy Chase, Maryland; Arlington, Virginia; and other nearby communities. We perform each injection with optimal safety and attention to results.
Improvements From BOTOX
BOTOX Cosmetic is an injectable treatment that temporarily smoothes out facial wrinkles that form due to muscular movement. It is typically used to address the following concerns:
Horizontal forehead lines
Frown lines between the eyebrows
Crow's feet around the outer corners of the eyes
Since all the wrinkles mentioned above are the result of years of frowns and smiles, there's some indication that early treatment with BOTOX Cosmetic could possibly prevent these lines from forming in the first place.
At his practice in Washington, DC, Dr. Chaboki can use BOTOX on its own, before or after any cosmetic surgery procedure, such as a facelift, or in conjunction with other med spa services.
What Is BOTOX Cosmetic?
BOTOX Cosmetic is made with a purified protein that is injected with a very small needle. It works by relaxing the muscles of the face so that the skin lies flat.
The BOTOX Procedure
Before the procedure. Dr. Chaboki will perform a comprehensive cosmetic and medical evaluation and determine if BOTOX is appropriate for you.
The procedure. For the majority of patients, no anesthesia is required. Dr. Chaboki applies ice packs to the area before and after treatment. He uses the smallest possible needle to gently inject BOTOX. Discomfort is minimal and brief. The entire injection procedure takes less than 5 minutes.
After the procedure. There's no recovery time needed, and you're ready to get on with your day. The most common side effects following injection include temporary swelling and bruising.
Seeing results. You may notice an improvement within days, but maximum results occur by 2 weeks. The beneficial effect on wrinkles may last up to 4 months, although results may vary.
Can BOTOX Be Used for an Eyebrow Lift?
BOTOX injections can provide the temporary appearance of an eyebrow lift or an eyelid lift without surgery. Instead of actually lifting the brow like a surgical brow lift, this procedure relaxes the muscles around the eye that pull down the brow (orbital muscles) leaving other facial muscles (frontalis muscles) to lift the brow freely. Results are temporary and more subtle than with surgery; however, there is no recovery required. It's important to choose a skilled injector such as Dr. Chaboki to attain natural-looking results.
Does BOTOX Work for the Jawline?
Dr. Chaboki provides temporary nonsurgical jaw reduction by placing BOTOX injections into the masseter muscles on the sides of the jaw. The muscles gradually relax, creating a slimmer, contoured jawline. Because the masseter muscles are much larger than the facial muscles that create lines and wrinkles, jaw slimming requires higher doses of BOTOX than used for forehead lines, frown lines, or crow's feet. For desired results, patients typically require 2 treatments a few weeks apart, then another treatment several months later for maintenance.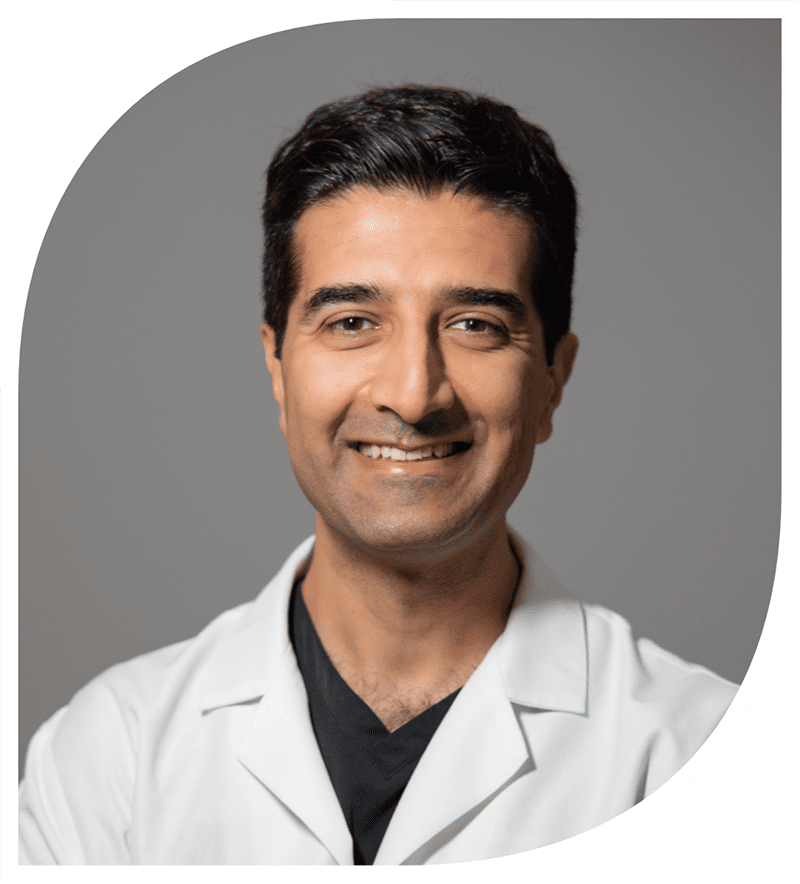 Houtan Chaboki, MD
Double Board-Certified
Facial Plastic Surgeon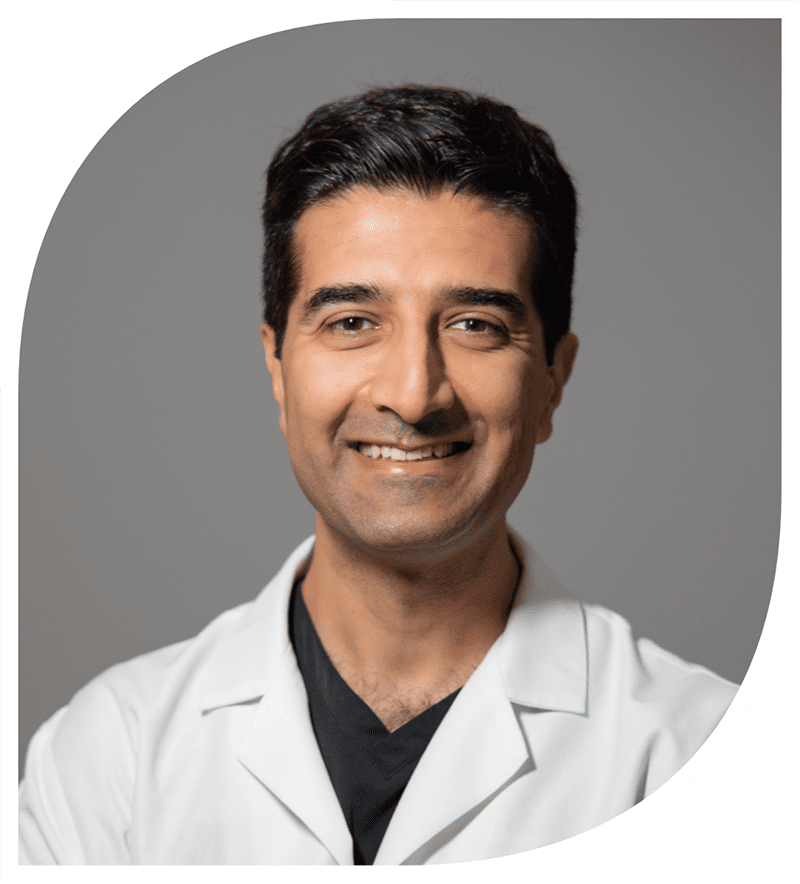 Certified by both the American Board of Otolaryngology and the American Board of Facial Plastic and Reconstructive Surgery, Dr. Chaboki has extensive knowledge of the intricacies of the face and neck. When you choose him for your procedure, you're choosing one of the most reputable facial plastic surgeons in DC, as well as a nationwide leader in preservation rhinoplasty.
Advanced BOTOX Uses
BOTOX offers a range of other uses that go well beyond reducing wrinkles, including:
Reducing excessive underarm sweat: Both women and men can suffer from hyperhidrosis, a condition that causes excessive underarm sweating. The condition can be embarrassing and even costly if stained blouses or shirts need to be replaced often.
Creating a more pleasant appearance: Some patients come to our practice complaining that they look angry, even when they're not. "Resting angry face" can be treated with targeted BOTOX injections.
Improving a "gummy smile": Some people feel self-conscious about their smiles because a large amount of their upper gums is exposed. Surgical treatments for a gummy smile can be quite expensive. BOTOX injections provide a minimally invasive, less costly way to reduce the appearance of a gummy smile.
Smoothing a wrinkled chin: Excess muscle tension of the chin can create a wrinkled appearance. This wrinkled chin is referred to as peau d'orange, which is French for "orange peel skin."
Reducing pain: Migraine headache and TMJ conditions contribute to discomfort in the face, jaw, temples, and head in many patients. BOTOX injections can help temporarily relieve pain in appropriate patients.
Nonsurgical rhinoplasty: Dr. Chaboki combines BOTOX with dermal fillers to change the appearance of a patient's nose without surgery. The results are temporary but can be maintained with touch-up treatments. It's also a good way to help you decide if you want to move forward with surgical rhinoplasty.
Maintaining Your BOTOX Results
If you're pleased with the aesthetic improvement of a BOTOX treatment, you'll want to get on a treatment schedule so you can maintain the results. Results typically last 3 to 6 months. With repeated treatments, the results may begin to last longer. If you discontinue treatment, your lines and wrinkles will gradually look the way they did before treatment.
Risks and Side Effects of BOTOX
Typical side effects from injections are minor swelling and bruising. BOTOX is not an option for patients who:
Have an infection or acne flare-up in the area of injection.
Are allergic to any of the ingredients in BOTOX Cosmetic.
Are pregnant, breastfeeding, or think they might be pregnant.
Have a neuromuscular disorder, such as ALS, myasthenia gravis, or Lambert-Eaton syndrome or Alzheimer's disease.
Are using any of the following medications: gentamicin, tobramycin, clindamycin, and lincomycin.
Combining BOTOX & BOTOX Alternatives
BOTOX Cosmetic is frequently and safely combined with other med spa services and facial plastic surgery procedures. Dr. Chaboki can combine your BOTOX injections with these other procedures for a customized treatment plan. For example, he often recommends a basic skin care regimen and chemical peels for more complete skin rejuvenation.
BOTOX does not fill-in or add volume to the skin. A plumping effect can be achieved with facial fillers or fat transfer. If you're looking for more long-term results, Dr. Chaboki might suggest facial cosmetic surgery procedures such as a brow lift, eyelid surgery, or a facelift.
To learn more about BOTOX and other nonsurgical treatments by the facial rejuvenation specialists at Potomac Plastic Surgery, request a cosmetic consultation online or call the office at (202) 800-2085.
A Reputation Built on Results
Had to reset a broken nose - could not have picked a better doc - I am so deeply grateful to have gone...
I had a liquid rhinoplasty. Dr. Chaboki was not only welcoming and informative, he was detailed in every...
I had such a great experience with Dr.Chaboki! I went in for a non surgical rhinoplasty. I was so nervous...
Back to Top