Potomac Plastic Surgery: Houtan Chaboki, MD
2311 M Street, N.W. Suite 501
Washington, DC 20037
Phone: (202) 800-2085
Monday - Friday: 8 a.m.–4 p.m.

Dermal Fillers in Washington, DC
Dermal Fillers in Washington, DC
While you may not want other areas of your body to be plump, a little plumping may be just what you need to make your face look younger and more attractive. It might be time for you to try dermal facial fillers in Washington, DC, at Potomac Plastic Surgery. These simple injections offer patients from Arlington, Bethesda, Chevy Chase, and other nearby communities a nonsurgical way to reduce the appearance of wrinkles and add volume to thin or hollow facial features.
Dermal Filler Options
Women and men visit us for dermal fillers to restore a more youthful look. Facial plastic surgeon Dr. Houtan Chaboki has spent his career providing his patients with the best options for facial rejuvenation. He uses a variety of facial fillers to reduce the signs of aging, including:
A Commitment to Personalized Results
Dr. Chaboki and his staff recognize that each patient is unique — and their procedures should be, too. Beginning with your initial consultation, we get to know you as an individual, evaluating the structure of your face and the way it's changed over the years. During your consultation and subsequent treatment, we never want you to feel rushed. Instead, we spend time with you, ensuring you understand the products we're using and the results you can expect.
Are Dermal Fillers Right for You?
Thanks to their incredible versatility, dermal fillers are appropriate for a variety of people, especially those bothered by lines or wrinkles around the nose and mouth. Hyaluronic acid‐based fillers, such as JUVÉDERM, are well tolerated since hyaluronic acid is a substance that occurs naturally in the body. If you're looking for a simple, straightforward solution to many types of wrinkles but aren't yet ready to undergo surgery, or you'd like to complement or maintain the results of your surgery, fillers are likely right for you.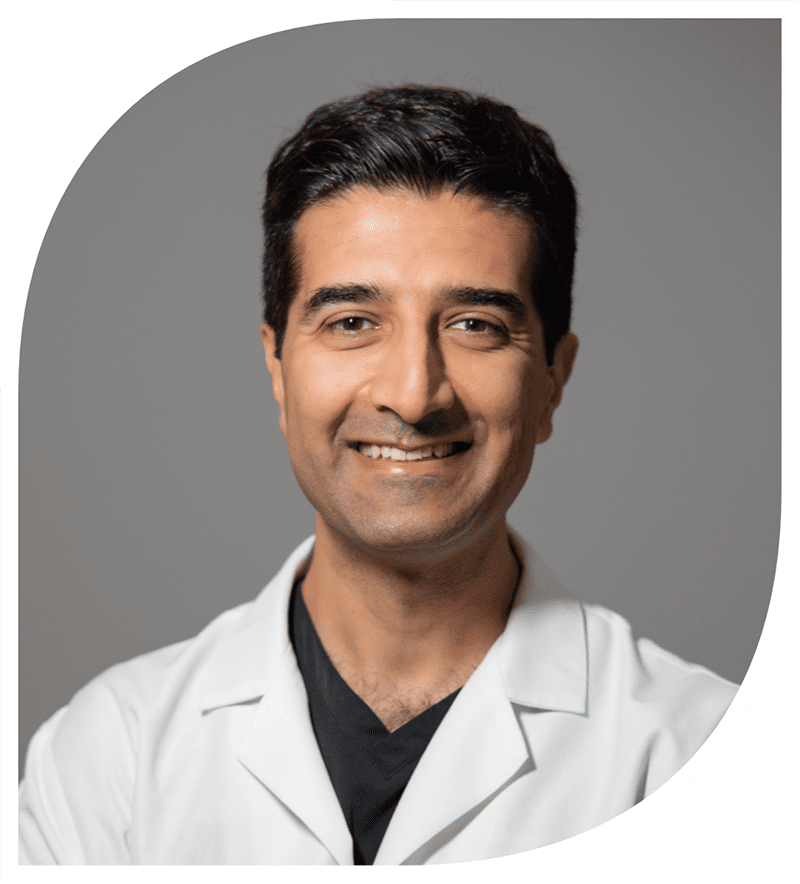 Houtan Chaboki, MD
Double Board-Certified
Facial Plastic Surgeon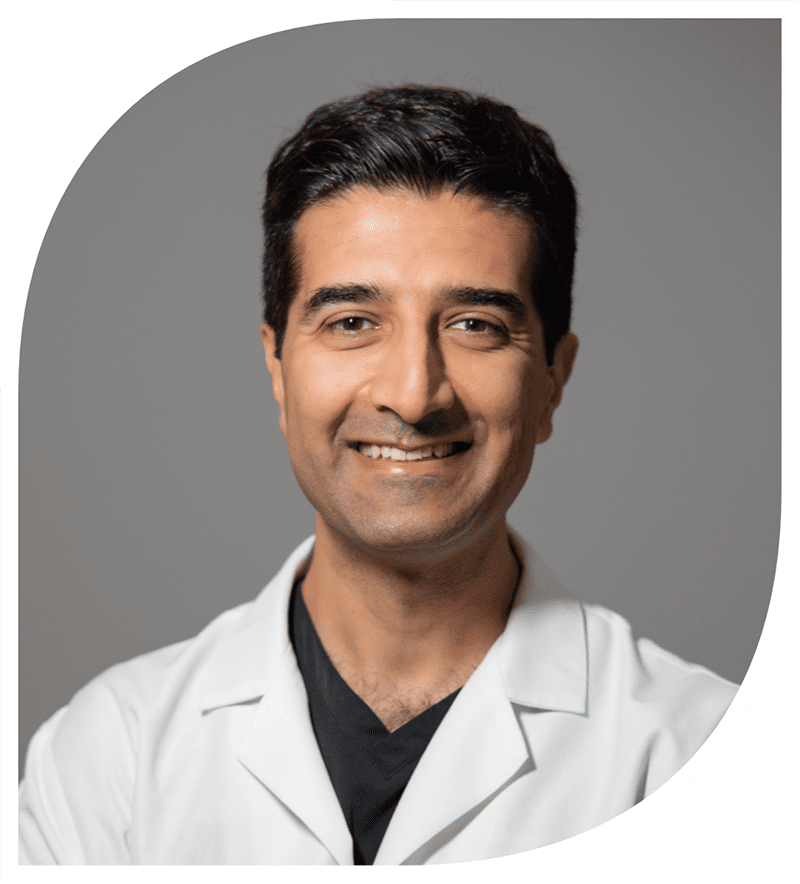 Certified by both the American Board of Otolaryngology and the American Board of Facial Plastic and Reconstructive Surgery, Dr. Chaboki has extensive knowledge of the intricacies of the face and neck. When you choose him for your procedure, you're choosing one of the most reputable facial plastic surgeons in DC, as well as a nationwide leader in preservation rhinoplasty.
JUVÉDERM® Injectable Gel
As we age, our skin changes. The natural volume of youthful skin begins to diminish over time as wrinkles and folds form. But, with JUVÉDERM Injectable Gel (from the makers of BOTOX® Cosmetic), you don't have to just sit back and let it happen. Recently approved by the FDA, JUVÉDERM Injectable Gel is a "next‐generation" dermal filler that, like Restylane, is made with hyaluronic acid. The smooth consistency gel helps to instantly restore your skin's volume and hydration to smooth away facial wrinkles and folds, such as "smile lines" or "parentheses."
Restylane®
Restylane is a popular nonsurgical option for those in Maryland and Northern Virginia who desire facial rejuvenation. The human body maintains healthy skin and firm underlying tissues by producing hyaluronic acid, which bonds with water in the body to maintain the volume and smoothness we associate with youth. Hyaluronic acid is the active ingredient in Restylane, which is injected into the skin with a very fine needle.
Restylane bonds with the body's own moisture to smooth the skin and replenish volume. It helps reduce the lines and folds that develop around the mouth, eyes, nose and forehead. By returning lost volume to tissues beneath the skin, Restylane can also strengthen the chin, sharpen the cheeks, and, as some Maryland patients have discovered, enhance the lips.
Your beautiful new look will appear immediately and last longer than collagen. A maintenance procedure can retain your more youthful‐looking results.
Completely biocompatible with the human body, Restylane requires no allergy test. The most common side effects are temporary redness and swelling, which usually subside in just a few days.
BELOTERO BALANCE®
BELOTERO BALANCE is another dermal filler made of hyaluronic acid. It provides immediate improvement of facial lines, folds, and wrinkles, with results that last several months. BELOTERO BALANCE was developed to better integrate with your skin and adapt to your unique facial contours. Patients love the smooth results.
RADIESSE®
Young, healthy skin contains plenty of collagen to maintain its volume, strength, and elasticity. The face gradually loses volume over time with the natural aging process. RADIESSE wrinkle filler stimulates collagen production. Results are immediate and potentially last up to one year in some patients. RADIESSE has also been approved to be mixed with lidocaine anesthetic for enhanced patient comfort.
Sculptra® Aesthetic
Sunken cheeks and facial volume loss caused by facial aging and sun damage can now be gradually improved with Sculptra Aesthetic, a safe, synthetic injectable material known as "poly‐L‐lactic acid." This injectable filler stimulates collagen production gradually for long‐lasting results.
Similar to other facial fillers, Sculptra Aesthetic is quickly administered in the office using local anesthesia. Improvements appear gradually as you naturally produce facial collagen, which takes approximately 6 weeks. Optimal cosmetic results usually require at least 2 treatments or more, each spaced at least 6 weeks apart.
While the cosmetic improvements can last up to 2 years, Sculptra Aesthetic is not permanent. Many patients return periodically for maintenance treatments.
These fillers can be used alone or in conjunction with other facial cosmetic treatments, such as BOTOX Cosmetic, other dermal fillers, or facelift surgery.
Versa
Versa is one of the newest hyaluronic acid fillers available to improve one's appearance. We can use Versa in multiple areas, such as the under-eye area and lips.
Dermal Fillers vs. Facial Implants
Dermal fillers such as Restylane Lyft® and JUVÉDERM® VOLUMA® can be used for cheek and chin augmentation instead of facial implant surgery. Here is a comparison of these procedure options:
Dermal fillers:
Procedure time: minutes
Anesthetic: none or topical
Downtime: none, minimal swelling
Results: instant, temporary, restore and add volume
Cheek or chin implants:
Procedure time: less than an hour
Anesthetic: local with sedation or general
Downtime: a few days
Results: instant, permanent, add volume and natural 3D shape, support facial tissue
Learn more about facial implants by visiting our Chin Augmentation and Cheek Augmentation pages.
Your Dermal Filler Treatment Experience
Although each product is unique, their treatment experiences are relatively similar. Administered right here in our office, you can expect to be done with your treatment in less than an hour. Your practitioner starts by cleansing your skin. You may then be asked to make certain facial expressions to help your injector visualize exactly where your treatment will be most effective. Finally, you'll feel a brief stinging sensation as your practitioner makes the injections. Most patients compare the sensation to that of an insect bite.
Immediately following your visit, you can safely return to your regular daily activities, although you may experience swelling, bleeding, bruising, or itching around your injection sites. These symptoms usually go away on their own within a day or so.
Frequently Asked Questions
Can injectables be "mixed and matched"?
Absolutely. It's not uncommon to undergo treatment with more than one type of injectable product at once. In fact, this approach even has its own name — the nonsurgical facelift. BOTOX Cosmetic is also a popular complement to injectable fillers. During your consultation, you and Dr. Chaboki discuss your specific concerns as well as good solutions for each.
How much do dermal fillers cost in Washington, DC?
We price our dermal fillers by the unit, so the cost of your own treatment depends on the areas you'd like treated as well as the products we determine are the best fit for you. During your initial consultation, we discuss pricing to help you make an informed decision.
How long after lip injections can you kiss?
Wait 1 to 2 days for any passionate kissing. It's likely your lips will be tender for a few days anyway. A quick peck and air kissing are OK right away.
How often can I have dermal filler touch‐ups?
There's no evidence that having repeat procedures is harmful, so it's safe to come in for touch‐ups when you begin to notice your results fading. The results of hyaluronic acid‐based fillers typically last between 6 months and over a year, depending on the specific product and its placement. We discuss the likely longevity of your results during your consultation.
How long do dermal fillers last?
The longevity of dermal filler results typically ranges from 6 months to 2 years depending on the specific filler and area treated.
Are dermal fillers safe?
Dermal fillers are considered very safe when injected by an experienced, qualified provider into a carefully screened patient. The fillers Dr. Chaboki uses are FDA approved for optimal safety and to minimize the risk of complications or allergic reactions. He will review your health history before treatment to determine if you are a good candidate.
Only after a comprehensive evaluation can Dr. Chaboki determine the appropriate option for you. To learn more about facial fillers and other med spa services, request a cosmetic consultation with Dr. Chaboki online or call his office at (202) 800-2085.
A Reputation Built on Results
Dr.Chaboki and his staff go above and beyond to ensure a seamless experience from the scheduling of...
If I could give six stars, I would. Dr. Chaboki not only knows his craft, but performs facial surgery...
Dr. Chaboki did an incredible amazing job on my facial contour. I'm very happy with the result.
Great office! I have loved the results from the treatments I have gotten done there. The office staff...
Back to Top