Potomac Plastic Surgery: Houtan Chaboki, MD
2311 M Street, N.W. Suite 501
Washington, DC 20037
Phone: (202) 800-2085
Monday - Friday: 8 a.m.–4 p.m.

Nonsurgical jaw reduction with Botox Cosmetic to slim the face and jawline of a younger woman
*Keep in mind that each patient is unique and your results may vary.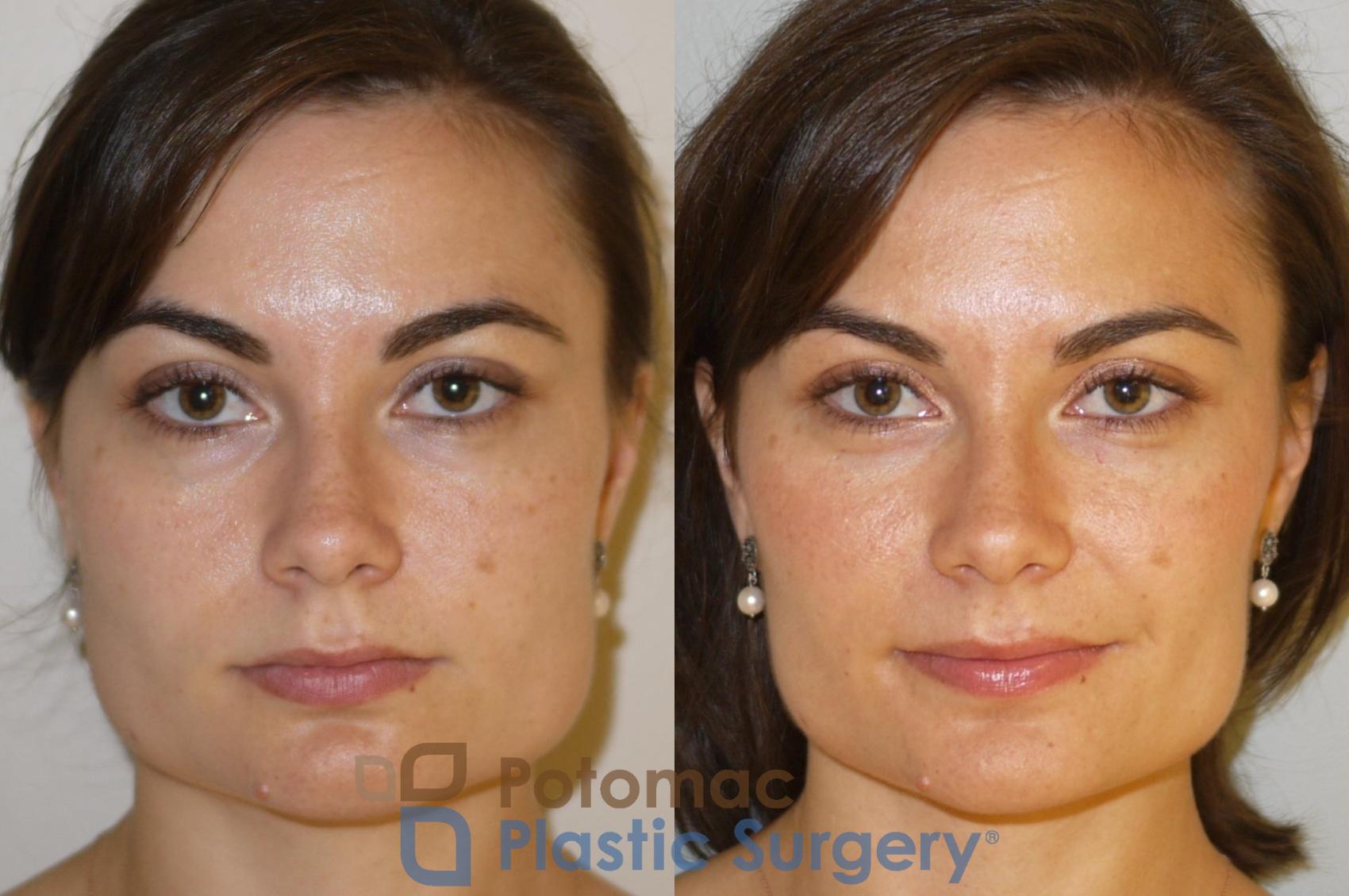 Before & After

Slimming the face can be achieved by modifying muscle or bone, in addition to facial fat. While Washington patients consider Botox Cosmetic to treat facial wrinkles and frown lines, it is also an option to slim the face for appropriate patients. Specialized techniques with Botox Cosmetic allow plastic surgeons to slim the jawline for patients with large jaw muscles. Result gradually develop over several weeks and persist for several months. Botox alternatives such as Dysport or Xeomin may also be used to produce similar aesthetic results.
This busy Washington area professional had always thought her lower facial area was too wide and heavy, which distracted from other facial features such as her eyes. She consulted with cosmetic surgeon Dr. Chaboki to review plastic surgery options. Examination revealed enlarged lower jaw muscles (masseter) and jaw bone (mandible). She underwent Botox jaw reduction in the office and quickly returned to work. After photographs demonstrate slimming of the lower face and restoration of facial balance.
Procedures Performed
About This Patient
View All Patient Photos