Potomac Plastic Surgery: Houtan Chaboki, MD
2311 M Street, N.W. Suite 501
Washington, DC 20037
Phone: (202) 800-2085
Monday - Friday: 8 a.m.–4 p.m.

Rhinoplasty and septoplasty to preserve and enhance the integrity of the nose in a younger man
*Keep in mind that each patient is unique and your results may vary.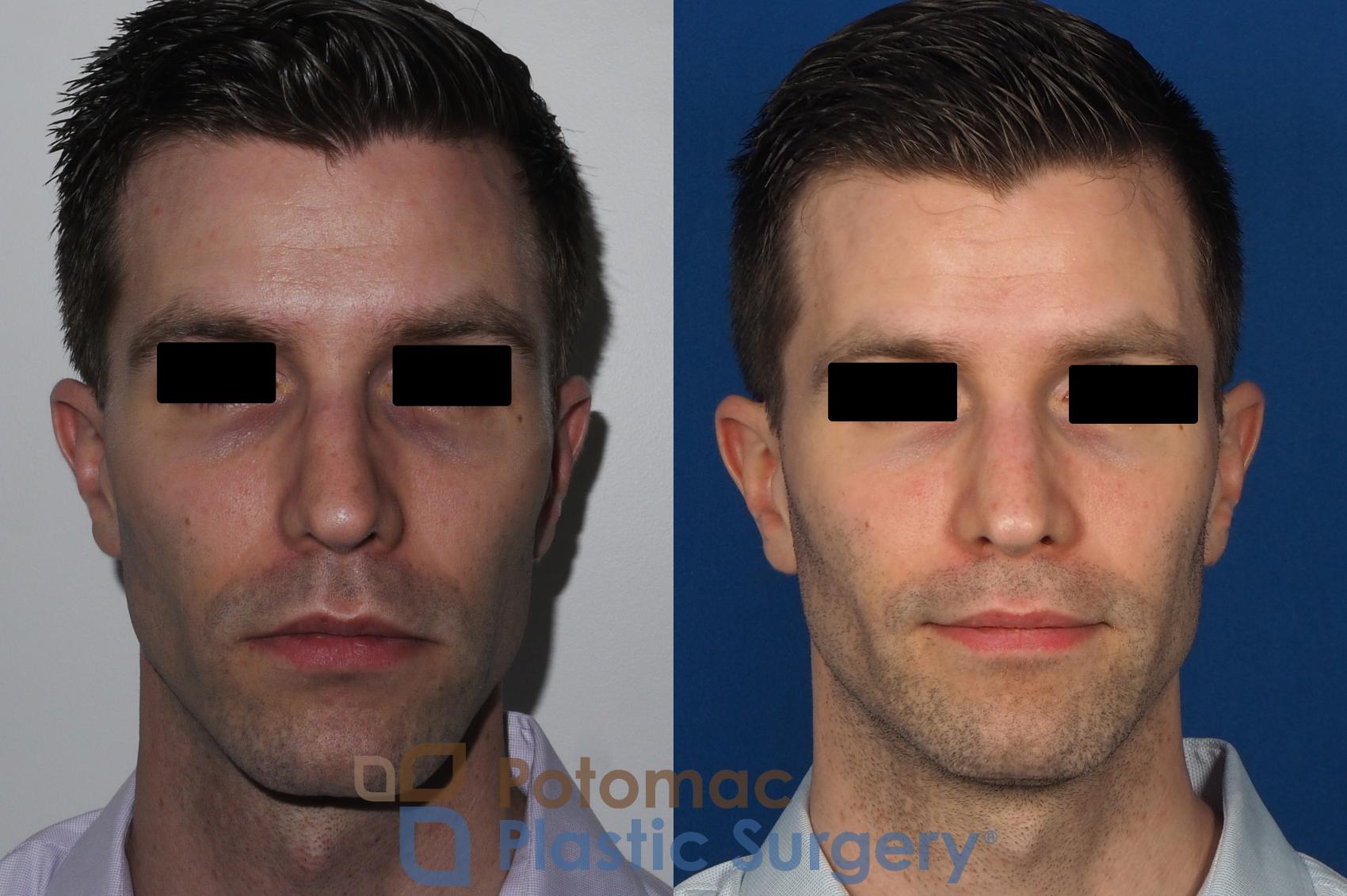 Before & After

Less is more in plastic surgery. In addition to improving nasal function (ie. breathing), one of the primary goals in rhinoplasty surgery is to take attention away of the nose. Many plastic surgeons attempt to blend the nose with the face for a balanced appearance. Patients generally want to look better, not totally different.
This Washington rhinoplasty patient was referred to Dr. Chaboki for his expertise in rhinoplasty. Dr. Chaboki focuses on all aspects of nasal surgery and has special expertise on closed rhinoplasty and preservation rhinoplasty. Consultation with Dr. Chaboki allowed the patient to view potential rhinoplasty results with computer simulation before surgery.
He first tried nonsurgical rhinoplasty to simulate possible results with a facial filler injection. He then proceeded with plastic surgery once he was ready. The patient underwent a closed septoplasty and rhinoplasty. Nasal bones was conservatively shaved and cartilage grafts used to improve the appearance.
Rhinoplasty in men is approached differently, as compared to women. Dr. Chaboki prefers conservative procedures for natural results. Contact the office to determine if you're a candidate for nasal procedures.
Procedures Performed
About This Patient
View All Patient Photos