Potomac Plastic Surgery: Houtan Chaboki, MD
2311 M Street, N.W. Suite 501
Washington, DC 20037
Phone: (202) 800-2085
Monday - Friday: 8 a.m.–4 p.m.

Septoplasty and cosmetic rhinoplasty to improve the breathing ability and appearance of the nose of a younger woman
*Keep in mind that each patient is unique and your results may vary.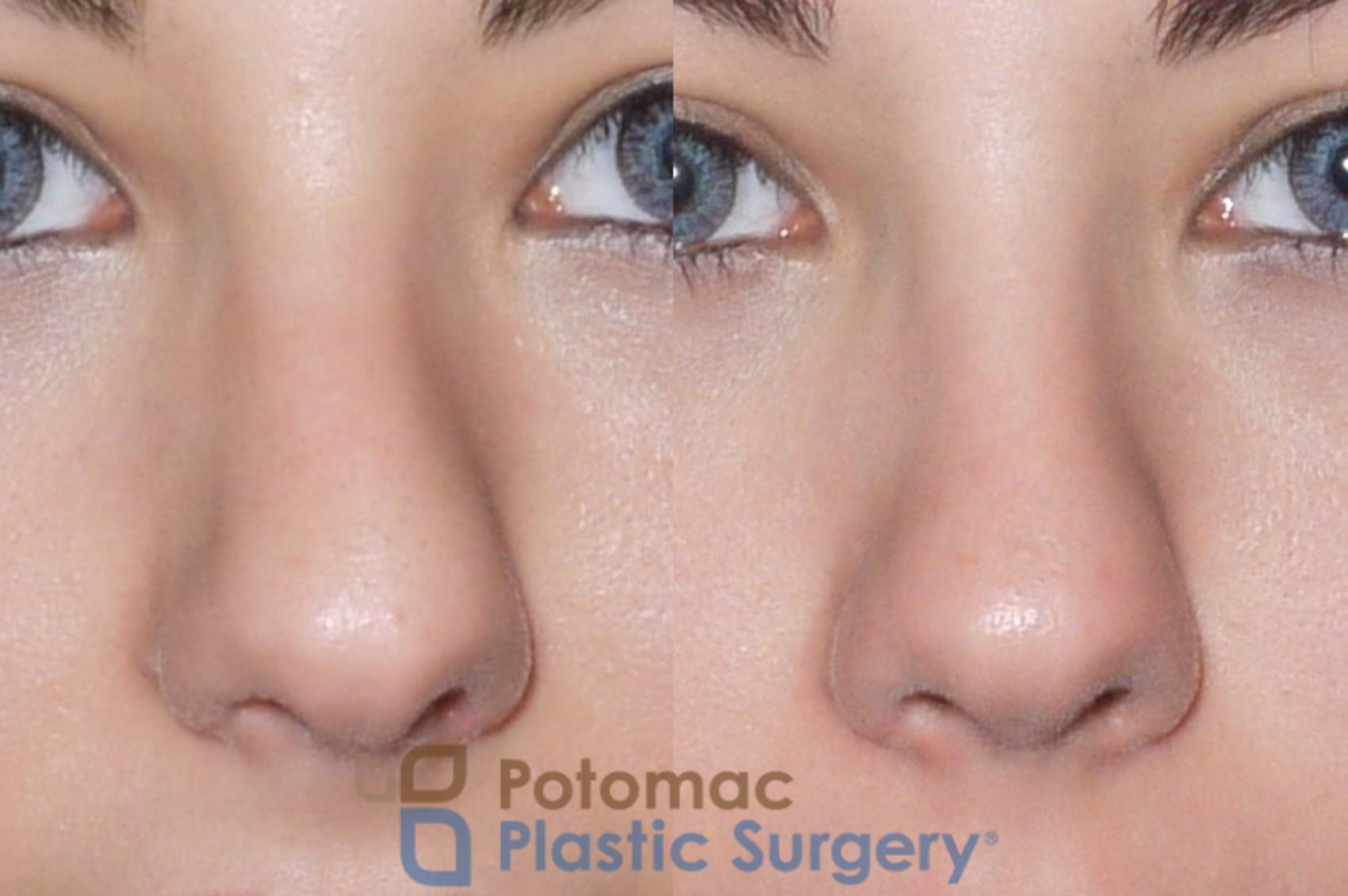 Before & After

Washington DC and Virginia area cosmetic rhinoplasty patients often request reduction of the nasal bump. The bump or hump of the nose is primarily made of skin, cartilage, and bone. The nasal septum contributes to the bump, and some patients have an overgrowth or deviation of the septum that makes the nose appear relatively larger.
This patient was looking to have rhinoplasty to refine the nasal tip and bridge and to improve the droopy appearance of the tip when smiling, especially on the profile view. The patient had consulted other northern Virginia plastic surgeons and researched various rhinoplasty techniques before speaking with Dr. Chaboki, a board-certified facial plastic surgeon. The patient underwent a closed septoplasty and rhinoplasty to improve both the breathing and appearance of the nose, thus avoiding any external incisions. Dr. Chaboki performs all types of rhinoplasty and septoplasty, including open and closed techniques.
About This Patient
View All Patient Photos