Potomac Plastic Surgery: Houtan Chaboki, MD
2311 M Street, N.W. Suite 501
Washington, DC 20037
Phone: (202) 800-2085
Monday - Friday: 8 a.m.–4 p.m.

Otoplasty to improve the size and shape of the ears of a young man
*Keep in mind that each patient is unique and your results may vary.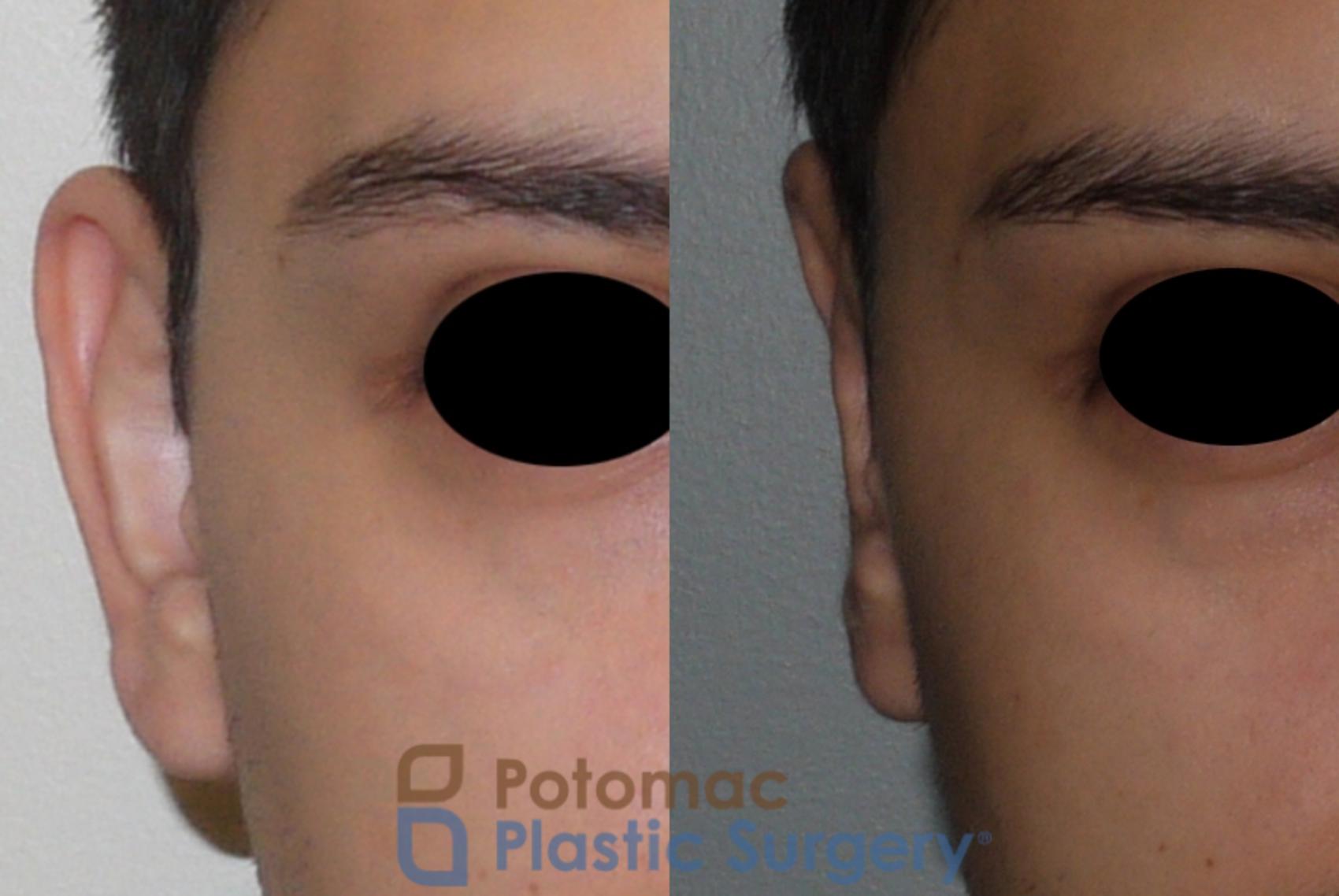 Before & After

Cosmetic ear surgery is called otoplasty by plastic surgeons. Washington DC and northern Virginia patients may seek cosmetic ear surgery to reshape and resize the ears. Ears that are large or protruding often have a genetic component and seen across generations in families. Plastic surgeons often will recommend waiting until a child's ear is mature in size, around age 6, before considering otoplasty.
This patient consulted with Dr. Chaboki, a Washington DC facial plastic surgeon, to perform cosmetic ear surgery to improve the size and shape of the both ears. Cosmetic otoplasty was performed in the office via local anesthesia. These before and after otoplasty photographs show natural otoplasty results.
About This Patient
View All Patient Photos