Potomac Plastic Surgery: Houtan Chaboki, MD
2311 M Street, N.W. Suite 501
Washington, DC 20037
Phone: (202) 800-2085
Monday - Friday: 8 a.m.–4 p.m.

Otoplasty surgery to reduce prominent ears in a young woman
*Keep in mind that each patient is unique and your results may vary.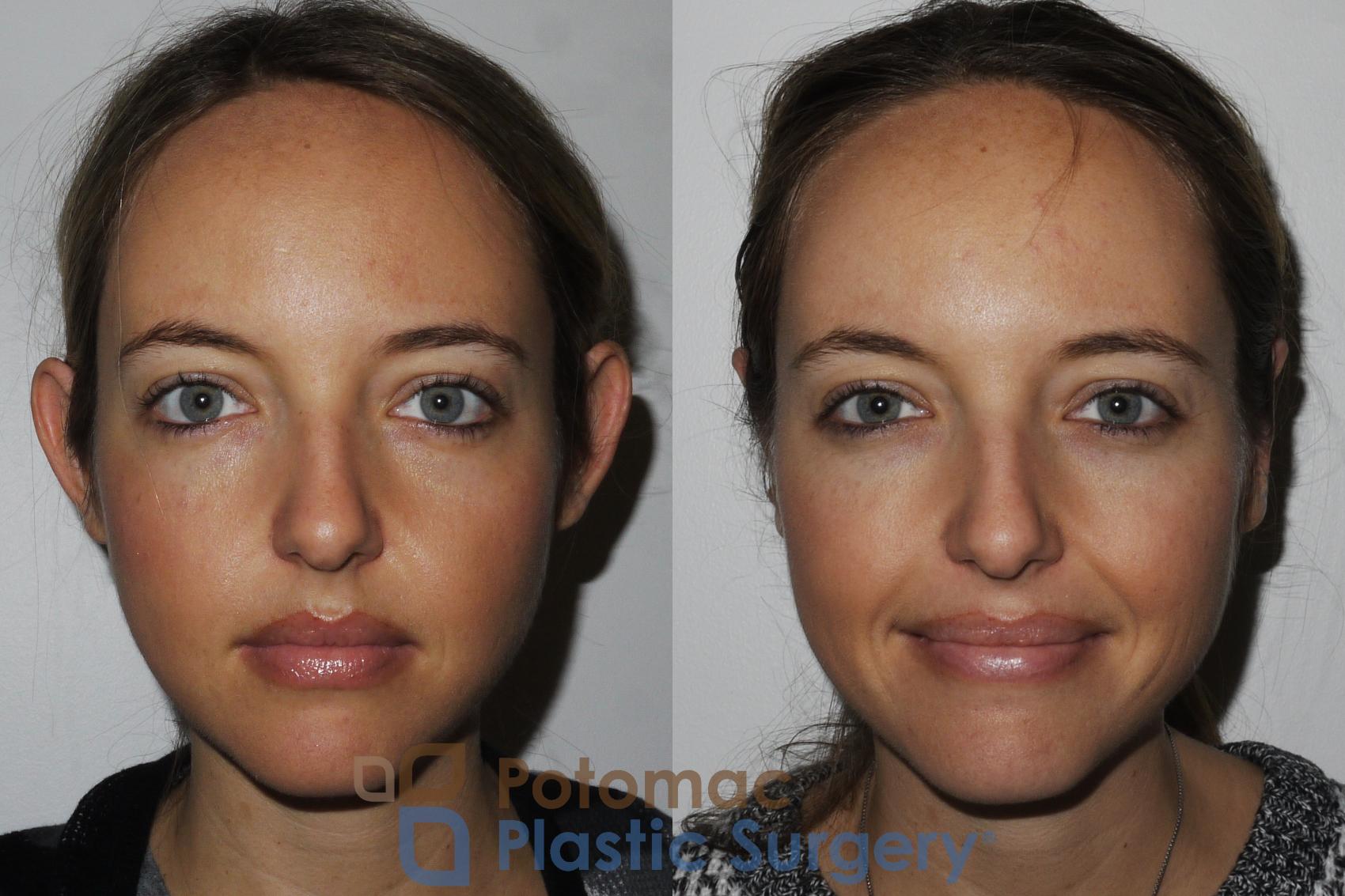 Before & After

Ears should not draw unnecessary attention when looking at a person's face. Large, protruding, or asymmetric ears tend to draw one's eye toward to side of the head, instead of the eyes which is more desirable. Otoplasty, cosmetic surgery to reshape the ear performed by plastic surgeons, makes the ears less noticeable by modifying the underlying ear cartilage. The incision for otoplasty surgery is hidden behind the ear and skin sutures dissolve with time. Some will have surgery as a child, but those who see Dr. Chaboki have waited until adulthood to have cosmetic otoplasty.
This patient wanted to reduce the size of her ears. She underwent otoplasty surgery in the office via local anesthesia with Dr. Chaboki, a board certified Washington DC facial plastic surgeon. The ears appear natural after plastic surgery and no longer draw uncessary attention, and she now wears her hair in a ponytail with confidence.
Procedures Performed
About This Patient
View All Patient Photos