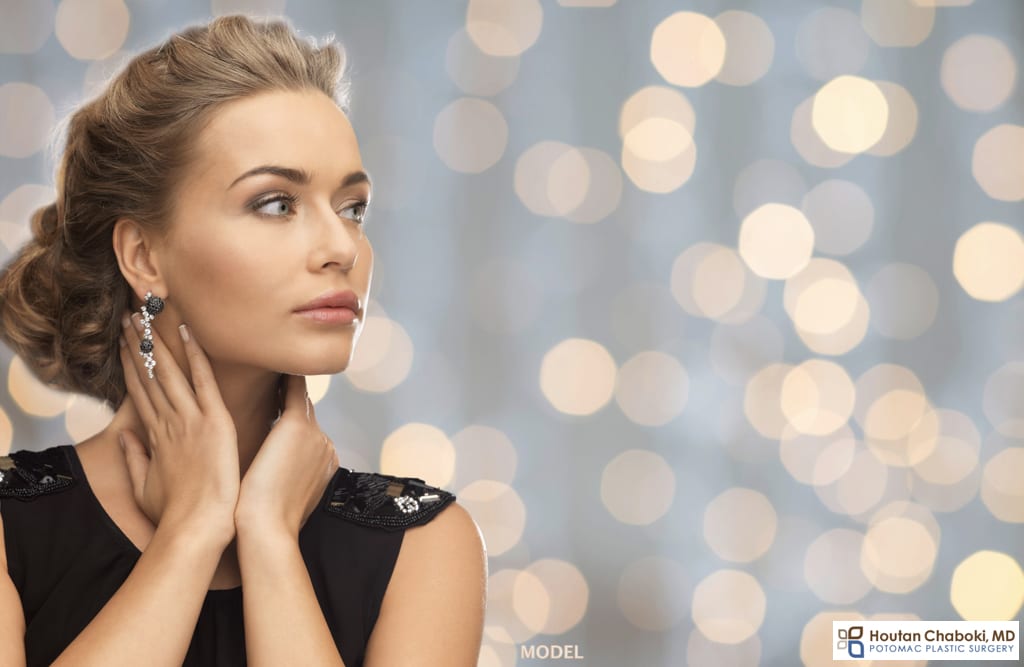 With every new year, Washington DC patients make a resolution to improve their lives. Stop smoking, loose weight, get healthier, or spend more time with family are some of the most common resolutions. As part of the new year, many also consider taking care of themselves with cosmetic surgery and make the effort to move forward with plastic surgery.
Whether you're thinking of improving your neck with a facelift or eyes with a blepharoplasty, it's good to do a little homework ahead of time. Below are some items to consider before having plastic surgery.
Know your doctor
Board certified facial plastic surgeons and plastic surgeons have extensive training in cosmetic and reconstructive plastic surgery. In addition to reading the online reviews, take some time to look at their credentials, professional experience, and before/after photographs. Some plastic surgeons specialize in facelift surgery, while others are experts on breast surgery.
Understands the risks
Plastic surgery has inherent risks. To help minimize risks, plastic surgeons spend time counseling patients as part of the consultation process. Medical history and medications are also reviewed, so keep this information available. Even non-surgical treatments such as Botox® or Dysport® have risks.
Don't choose a plastic surgeon on price alone
As the saying goes, you get what you pay for. The best plastic surgeons don't discount surgery. One shouldn't skimp on quality to save money. The cost of plastic surgery involves a variety of factors such as the surgeon's fees, facility and anesthesia fees, and material costs. Cheap plastic surgery may cut corners.
Have realistic expectations
Anticipate improvement in your appearance, not perfection. There may always be some asymmetry, for example. In addition, many plastic surgeons tend to favor more subtle results rather than a dramatic change.
Be patient for the final results
Even non-surgical treatments such as Botox and lip fillers take some time to take effect. Plastic surgery patients need to fully heal before seeing the end result. Rhinoplasty is generally known to have swelling to last several months, if not at least a year, to gradually resolve.
Be prepared for possibly more treatments
Nothing lasts forever, even in plastic surgery. While plastic surgeons might be able to "turn back the hands of time", they can't stop the clock. Your skin and tissue will continue to age. However, plastic surgery improvements can last several years.
Ask your plastic surgeon questions
Plastic surgeons will educate their patients during the consultation, but also expect patients to have several questions about their desired procedure. Common questions include anticipated recovery time and tips to minimize swelling/brusing after plastic surgery. Do some research and develop a list of questions ahead of time.
Is plastic surgery part of your New Year's resolutions? Contact the office now to schedule a consultation.