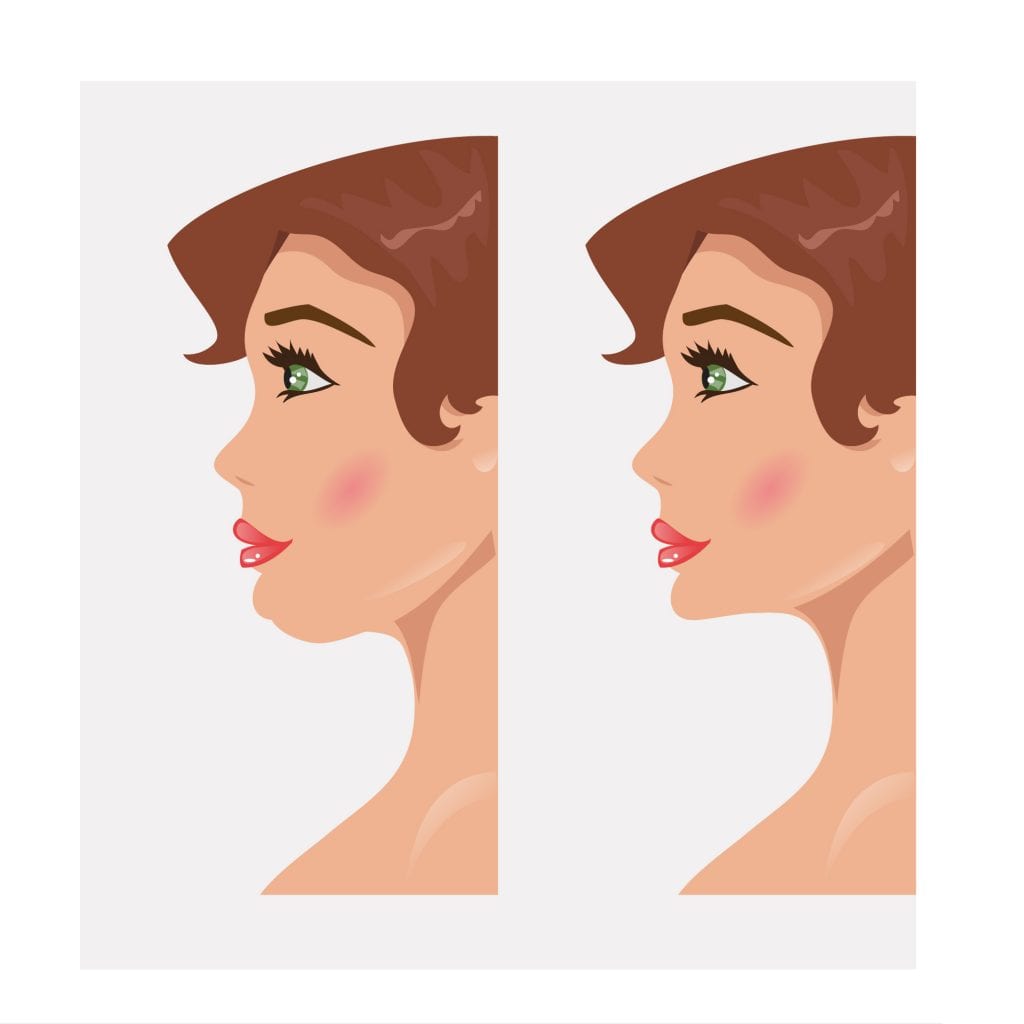 Cosmetic facial surgery has evolved over the years, but generally still involves tissue (i.e. skin, muscle, fat) repositioning, tightening, and/or reduction. A face lift rejuvenates the lower face, neck, and jawline by modifying skin, muscle, and fat via incisions that are hidden in natural curves and crevices around the ear and hairline.
"The deeper fat and muscle layer, rather than the skin, is the secret to face lift surgery." – Houtan Chaboki, MD
Historically, early face lifts only pulled on the the skin. Plastic surgeons at the time only had a basic understanding of facial anatomy and physiology. The results of these type of face lifts were suboptimal, as they were more likely to be temporary or to appear unnatural. Face lift scars were also more of an issue with the higher tension and pulling on the skin from these old techniques.
Plastic surgeons now primarily pull and place tension on the underlying muscle and fat layer (i.e. SMAS) of the neck and jawline, rather than the skin itself. The skin layer isn't really pulled during a face lift. Instead the skin is redraped after the SMAS layer is lifted. A previous blog post showed the minimal scarring that occurs with modern face lift techniques.
Most face lifts require some skin removal during the lift. Yes, to a degree skin is pulled, but more importantly the tissue and muscle beneath the skin is tightened. This deeper layer is the secret to face lift surgery. The covering skin reflects what is happening underneath the face. The majority of the pull is generally not on the skin layer itself.
Regardless of whether skin, muscle, and/or fat is modified, face lift patients may feel a tight sensation in the lower face and neck for a period of time. This tightness sensation is partially from skin pulling (if any), but mostly from the lifting of the underlying muscle and fat layer, in addition to the natural swelling and healing process after cosmetic surgery. The tightness sensation diminishes with time as tissue relaxes and swelling resolves.
Want to learn more about face lift surgery? Contact the office and schedule a consultation.