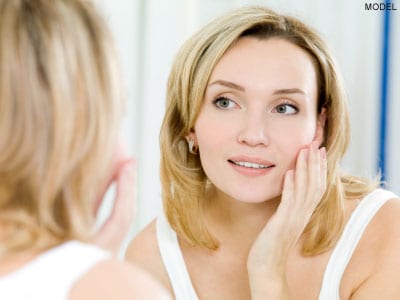 The holidays bring many patients who want to look fresher and younger before the big family gatherings. Who doesn't want to look their best? While many Washington DC Botox patients are already comfortable and familiar with the treatments, many patients come to the plastic surgeon's the first time during the holidays. Here are 5 tips to consider before your first Botox treatment.
1. Determine the options
Everyone is familiar with Botox, but nowadays there are alternatives that offer similar wrinkle reduction. Dysport and Xeomin act in much the same ways as Botox. All of these cosmetic treatments help soften the facial wrinkles from muscle activity. Results with any of these treatments develop over a few days and last about 3-4 months. Prices and side effects are similar too.
2. Find out who is doing the Botox
Once upon a time, only plastic surgeons or dermatologists gave Botox injections. However, now many type of cosmetic providers give Botox in the office. From emergency room physicians and pediatricians, anyone with a medical degree is giving cosmetic Botox injections. Depending on state regulations, some cosmetic offices have nurses or physician assistants giving the Botox too, under physician supervision.
3. Be familiar with common Botox side effects
Botox is given via a very small needle. As a result, the most common sides effects are mild bruising, swelling, and headache. Most side effects are minor and temporary.
4. Be familiar with Botox touch-up policy
Some patients need more or less Botox, depending on their anatomy, degree of facial aging, and personal preferences. While a majority of patients achieve their desired results with one treatment, some patients may need a touch-up after several days. Some plastic surgery practices offer a minor touch-up without additional charge, while some dermatologists will charge for each office visit and Botox treatment.
5. Starting Botox younger may help reduce wrinkles when you're older
Plastic surgery treatments use to be considered for the "older" generation. However, many Washington DC area women are starting Botox injections and
facial fillers
in their 20's. By starting young, woman feel that Botox can help prevent or minimize the inevitable wrinkles that come with age. Similar to sunblock and avoiding excess sun exposure, regular Botox injections can help slow the onset of facial skin aging, as part of a skin care regimen.
Speak with a cosmetic surgeon to see if Botox treatment is appropriate for you. Please share your thoughts below.