Potomac Plastic Surgery: Houtan Chaboki, MD
2311 M Street, N.W. Suite 501
Washington, DC 20037
Phone: (202) 800-2085
Monday - Friday: 8 a.m.–4 p.m.

Otoplasty FAQ
Dr. Houtan Chaboki is board-certified in otolaryngology (head and neck surgery) and facial plastic and reconstructive surgery. To learn more about cosmetic ear surgery in Maryland request a cosmetic consultation with Dr. Chaboki online or call his office at (202) 800-2085. He serves men and women in Washington, DC, Northern Virginia, and Maryland.
Torn Ear Lobe

Before & After Photos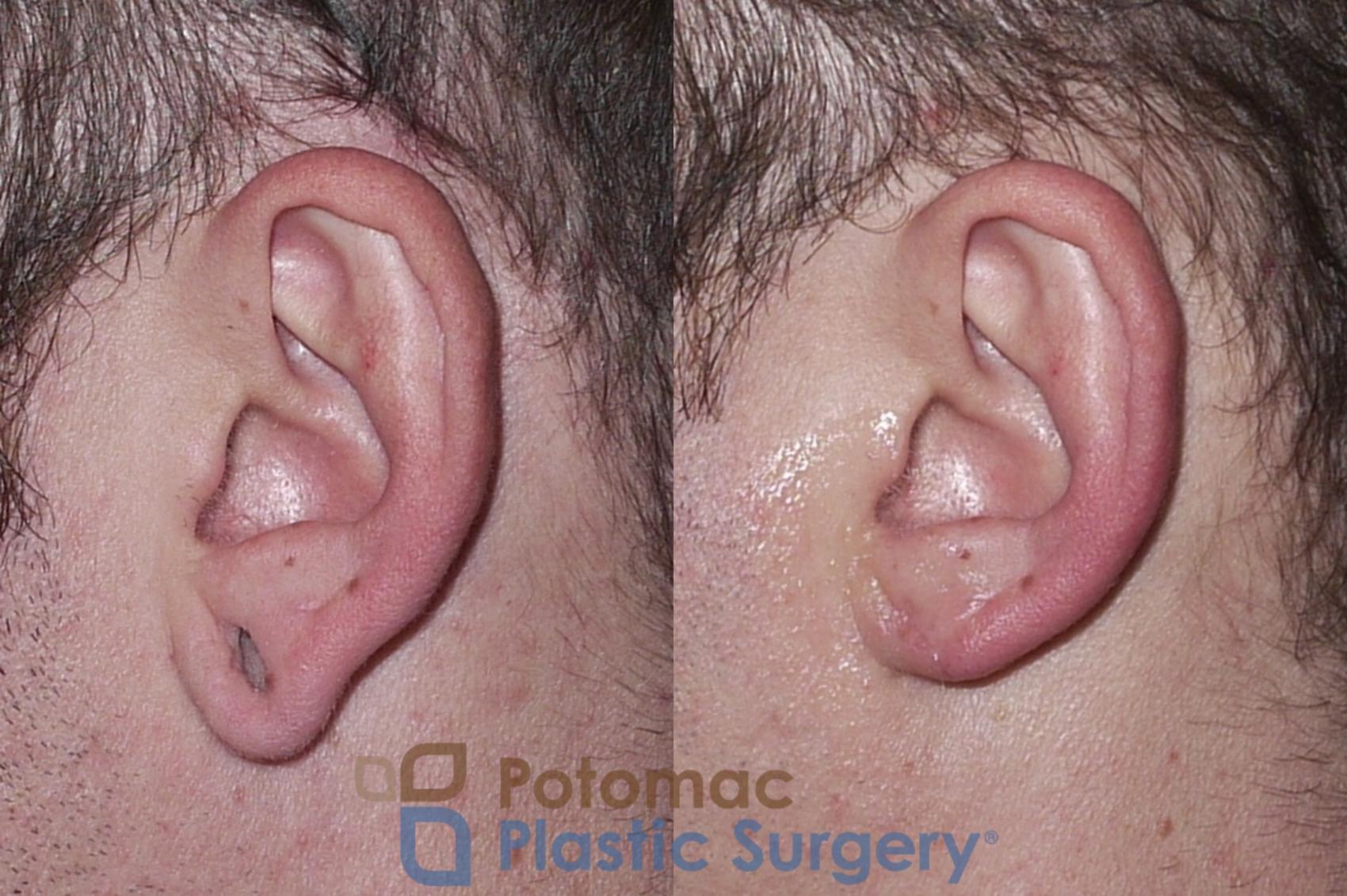 Before & After
Gage earlobe repair in a young man
Ear lobes may be become stretched, enlarged, torn, or split from such factors as injury or heavy earrings. Plastic surgery on the ear lobe can help restore the skin via an office procedure with local anesthesia. Washington DC area patients typically go back to work the same day and have their stitches removed after one week.
Read More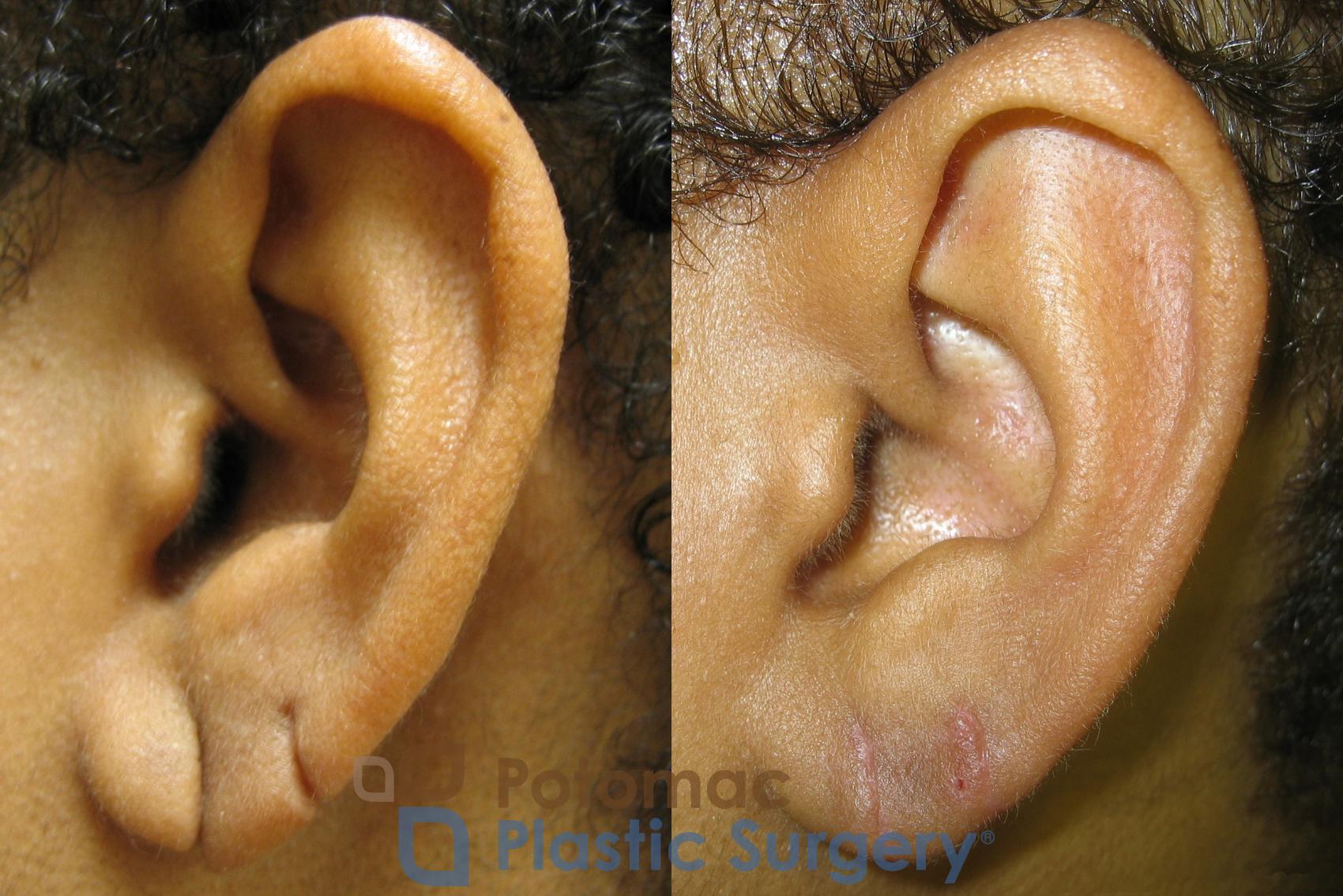 Before & After
Split Earlobe repair to treat torn earlobes in an older female
Ear lobe injuries are common. Torn ear lobes may occur from heavy earrings, metal allergy, or trauma. Splits in the ear lobe are easily repaired in the office with local anesthesia. A northern Virginia woman was seeking repair of her torn earlobe. She had injured the ear from wearing large earrings. She underwent split ear lobe repair under l...
Read More
Keep in mind that each patient is unique and your results may vary.
* Price information is an estimation and individual pricing will vary. All prices are subject to change and costs are non-refundable.