Potomac Plastic Surgery: Houtan Chaboki, MD
2311 M Street, N.W. Suite 501
Washington, DC 20037
Phone: (202) 800-2085
Monday - Friday: 8 a.m.–4 p.m.

Closed rhinoplasty to reduce a nasal bump in a man
*Keep in mind that each patient is unique and your results may vary.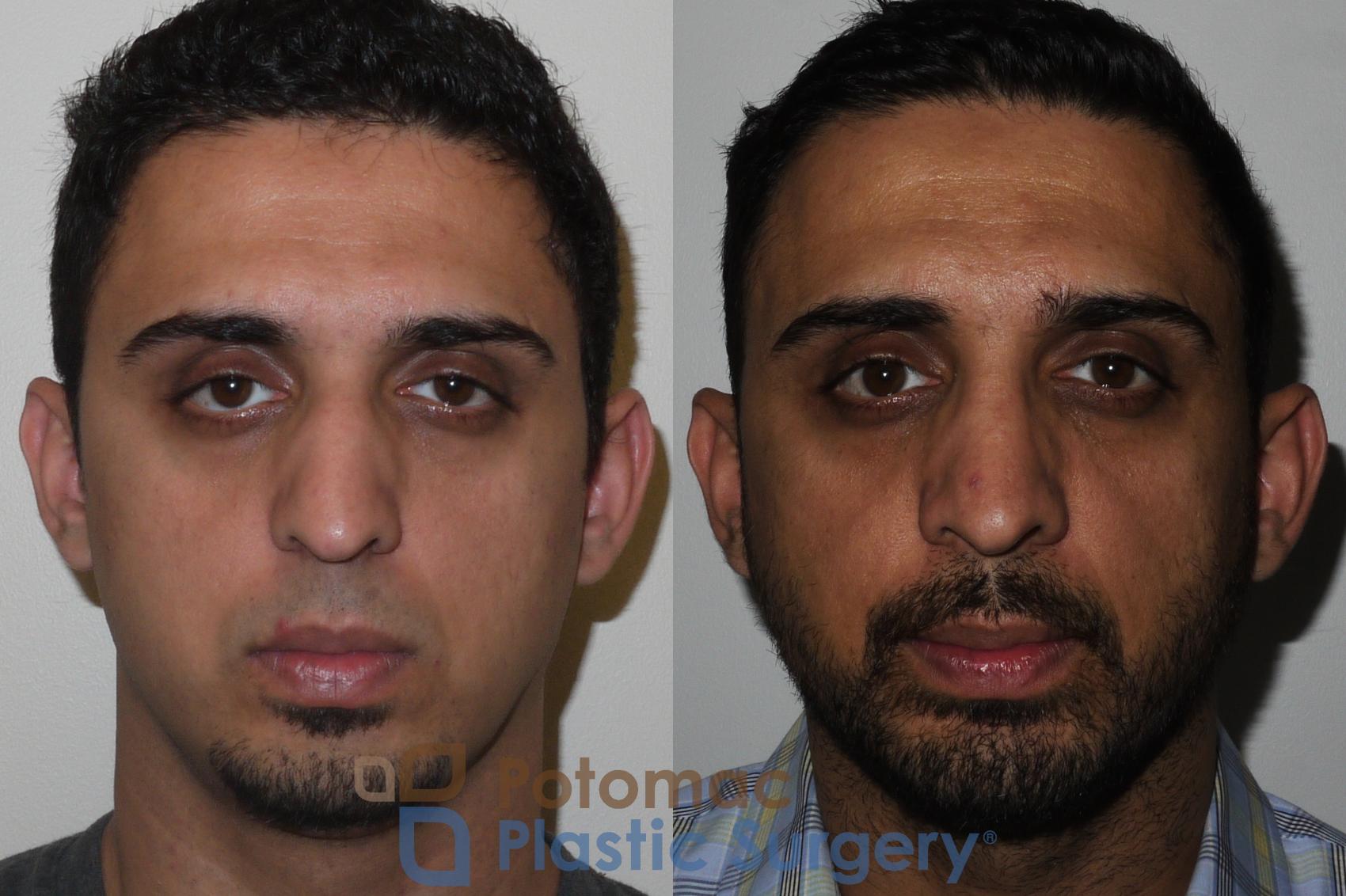 Before & After

Broken noses are common in a rhinoplasty surgeon's practice. Sticking out from the face, the nose is prone to injury, possibly as a design feature developed during human evolution. Nasal fractures can affect both the appearance and function of the nose via contributing to a deviated septum, crooked nose, and nasal hump.
This man had multiple nasal fractures from sports injuries over the years. He was having chronic nasal congestion and was looking for nasal surgery to improve his breathing and appearance of the nose. He wanted a straighter nose and to improve his profile, especially when he smiled.
The patient underwent closed rhinoplasty and septoplasty. Due to the multiple injuries, his rhinoplasty required multiple osteotomies (i.e. bone reshaping) and cartilage grafts to adequately contour the nose. Patients with a deviated nose or a large nasal hump often need bone reshaping with osteotomy as part of the rhinoplasty surgery. After rhinoplasty photographs are five years from the plastic surgery and demonstrate his natural results.
Procedures Performed
About This Patient
View All Patient Photos