Potomac Plastic Surgery: Houtan Chaboki, MD
2311 M Street, N.W. Suite 501
Washington, DC 20037
Phone: (202) 800-2085
Monday - Friday: 8 a.m.–4 p.m.

Septorhinoplasty with nasal valve repair to improve both the function and appearance of the nose of a younger woman
*Keep in mind that each patient is unique and your results may vary.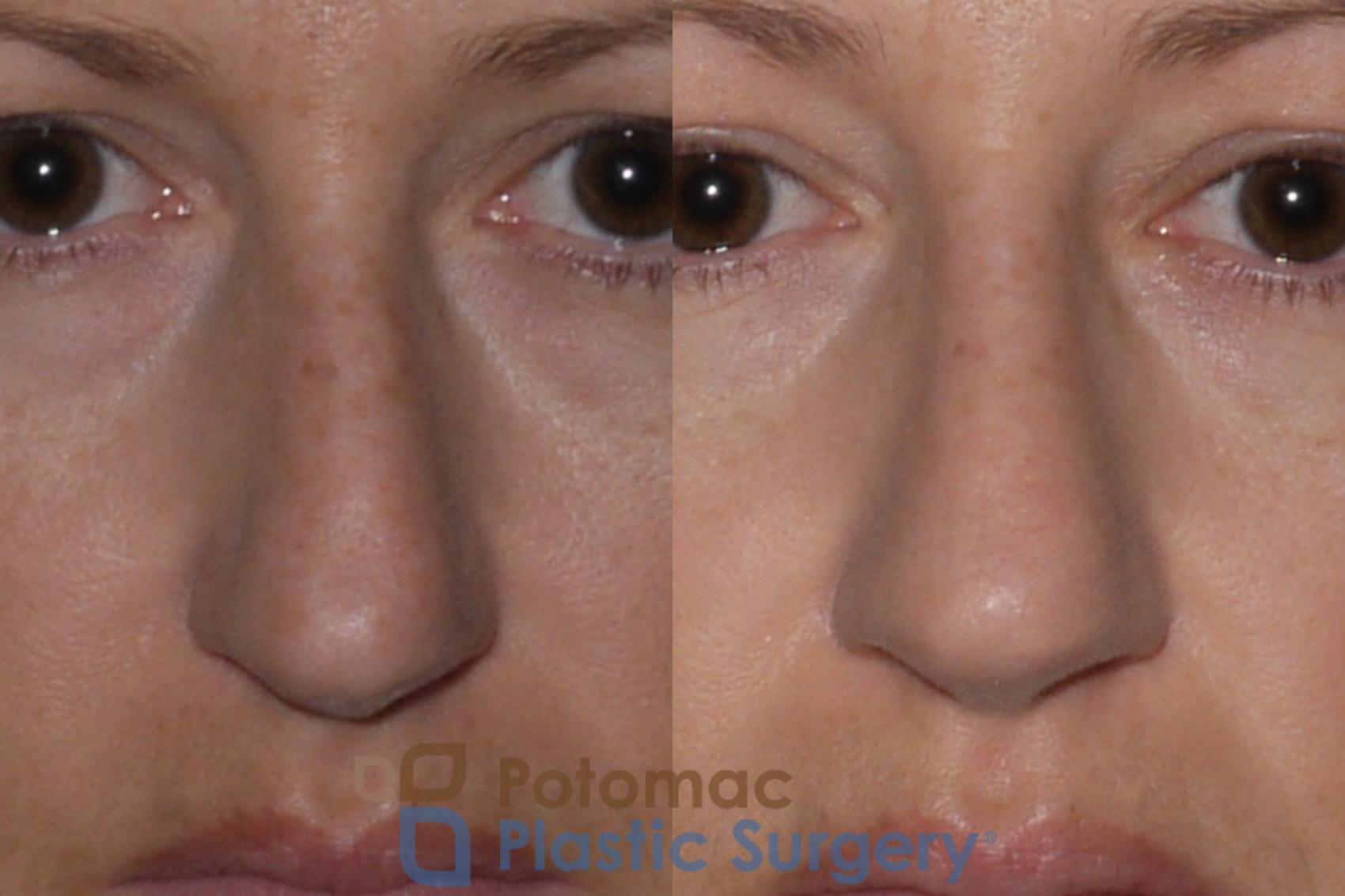 Before & After

Plastic surgery of the nose (rhinoplasty) is one of the most common cosmetic procedures performed in the Washington DC area. Rhinoplasty is performed to improve both the form and function of the nose. Patients often want to improve the breathing through the nose and appearance at the same time.
Dr. Chaboki, a board certified facial plastic surgeon, performs all types of rhinoplasty procedures, but most commonly utilizes a closed approach to cosmetic nasal surgery. Closed rhinoplasty allows rhinoplasty surgeons to reshape the nose without external incisions, as compared to open rhinoplasty where an incision is placed between the nostrils. For example, a nasal bump can be reduced and the tip lifted via the closed approach. Each rhinoplasty surgery is unique and the specific approach is tailored to the needs and goals of each patient with consultation with Dr. Chaboki.
This patient had chronic nasal congestion, which did not improve with allergy medication. She was also bothered by the bump on the nose, nasal asymmetry, and droopy tip. She wanted to still look like herself and natural with rhinoplasty. She consulted with Dr. Chaboki to review septoplasty and cosmetic rhinoplasty options appropriate for her. The patient underwent a closed rhinoplasty, septoplasty, and nasal valve repair to reduce the bump, improve symmetry, and lift the tip. Her natural rhinoplasty achieved the results she desired without external scars and minimal downtime.
Procedures Performed
About This Patient
View All Patient Photos