Potomac Plastic Surgery: Houtan Chaboki, MD
2311 M Street, N.W. Suite 501
Washington, DC 20037
Phone: (202) 800-2085
Monday - Friday: 8 a.m.–4 p.m.

Septoplasty and rhinoplasty with turbinate reduction to realign and balance the previously injured nose of a younger woman
*Keep in mind that each patient is unique and your results may vary.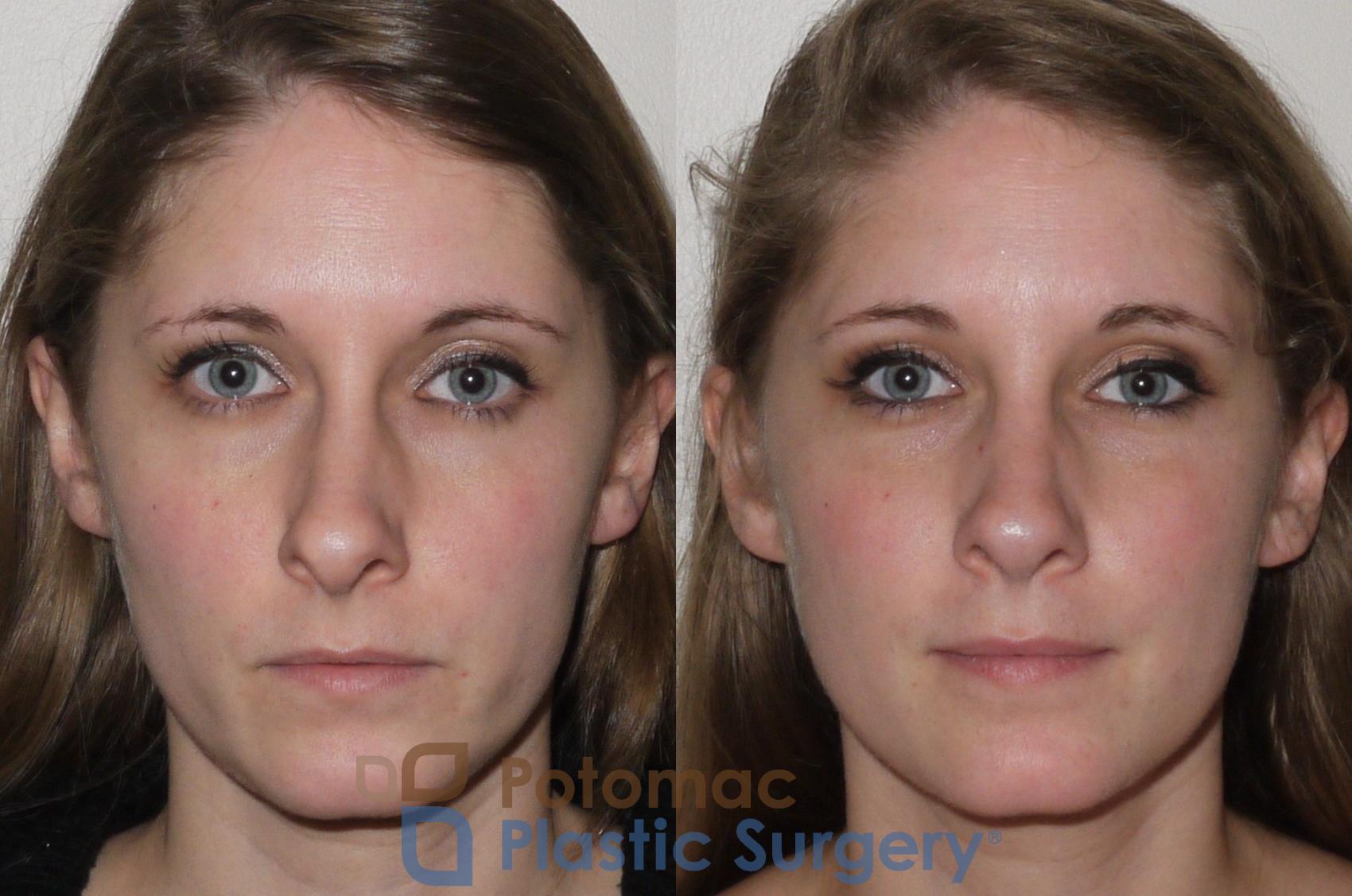 Before & After

A deviated septum, a common factor in nasal congestion, is a problem for many Washingtonians. While a deviated septum is very common, a nasal injury or fracture can contribute to the bone and/or cartilage bending or twisting. Washington DC deviated septum patients may complain of symptoms such as allergies, nasal blockage, or congestion.
This Washington DC area woman was referred to rhinoplasty specialist Dr. Chaboki after a nasal injury to review nasal surgery options. She wanted to improve her breathing and help make the nose straighter. The deviated septum is evident from the twisted appearance of her nose from prior injury. Her allergist had tried medications to improve breathing, but she still had nasal blockage from physically blocked nasal passages. She underwent a closed rhinoplasty, septoplasty, and turbinate reduction to help improve her nasal congestion and appearance of the nose. The tip of the nose was also conservatively set back to reduce a droopy tip, which may be best seen on smiling view. She has a nose that is now more balanced with her face.
Procedures Performed
About This Patient
View All Patient Photos