Potomac Plastic Surgery: Houtan Chaboki, MD
2311 M Street, N.W. Suite 501
Washington, DC 20037
Phone: (202) 800-2085
Monday - Friday: 8 a.m.–4 p.m.

Nonsurgical eyelid treatment in woman with filler
*Keep in mind that each patient is unique and your results may vary.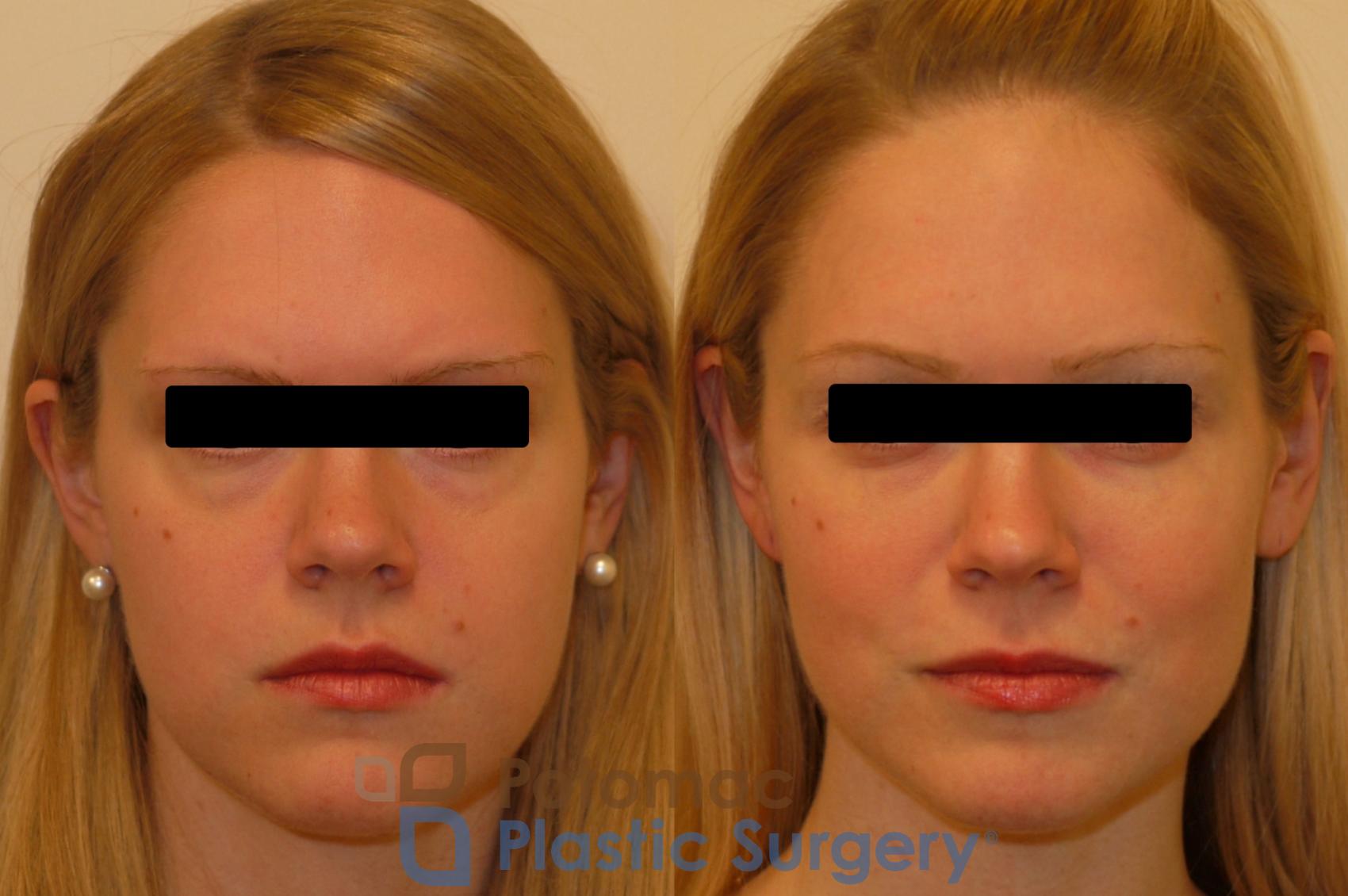 Before & After

Washington DC patients are requesting plastic surgery results without the surgical part. Non-surgical options have exploded over the years, with Botox® Cosmetic and facial fillers being the most popular. Facial filler results depend on several factors such as specific filler material, area of treatment, and amount of filler injected. Restylane® is one of several facial fillers that is commonly used to fill wrinkles around the mouth, lips, and cheeks to rejuvenate the face. Restylane, a hyaluronic acid facial filler, improves an area by adding volume. Dr. Chaboki, a board certified facial plastic surgeon, avoids over treatment to maintain subtle and natural improvement.
This young woman wanted to improve dark circles in the lower eyelid without surgery and consulted with Dr. Chaboki to review non-surgical options. She always had lower eye bags and dark circles that could not be covered despite make-up. She underwent Restylane injections in the office to help improve the appearance of the lower eye bags, dark circles, and upper cheek areas. With this office procedure, she was able to avoid lower eyelid surgery, but looks refreshed naturally. As a facial cosmetic surgeon, Dr. Chaboki performs a variety of tailored cosmetic treatments to help achieve desired results for patients.
Procedures Performed
About This Patient
View All Patient Photos
Back to Top