Potomac Plastic Surgery: Houtan Chaboki, MD
2311 M Street, N.W. Suite 501
Washington, DC 20037
Phone: (202) 800-2085
Monday - Friday: 8 a.m.–4 p.m.

Upper Lip Lift to enhance lip volume in an older woman
*Keep in mind that each patient is unique and your results may vary.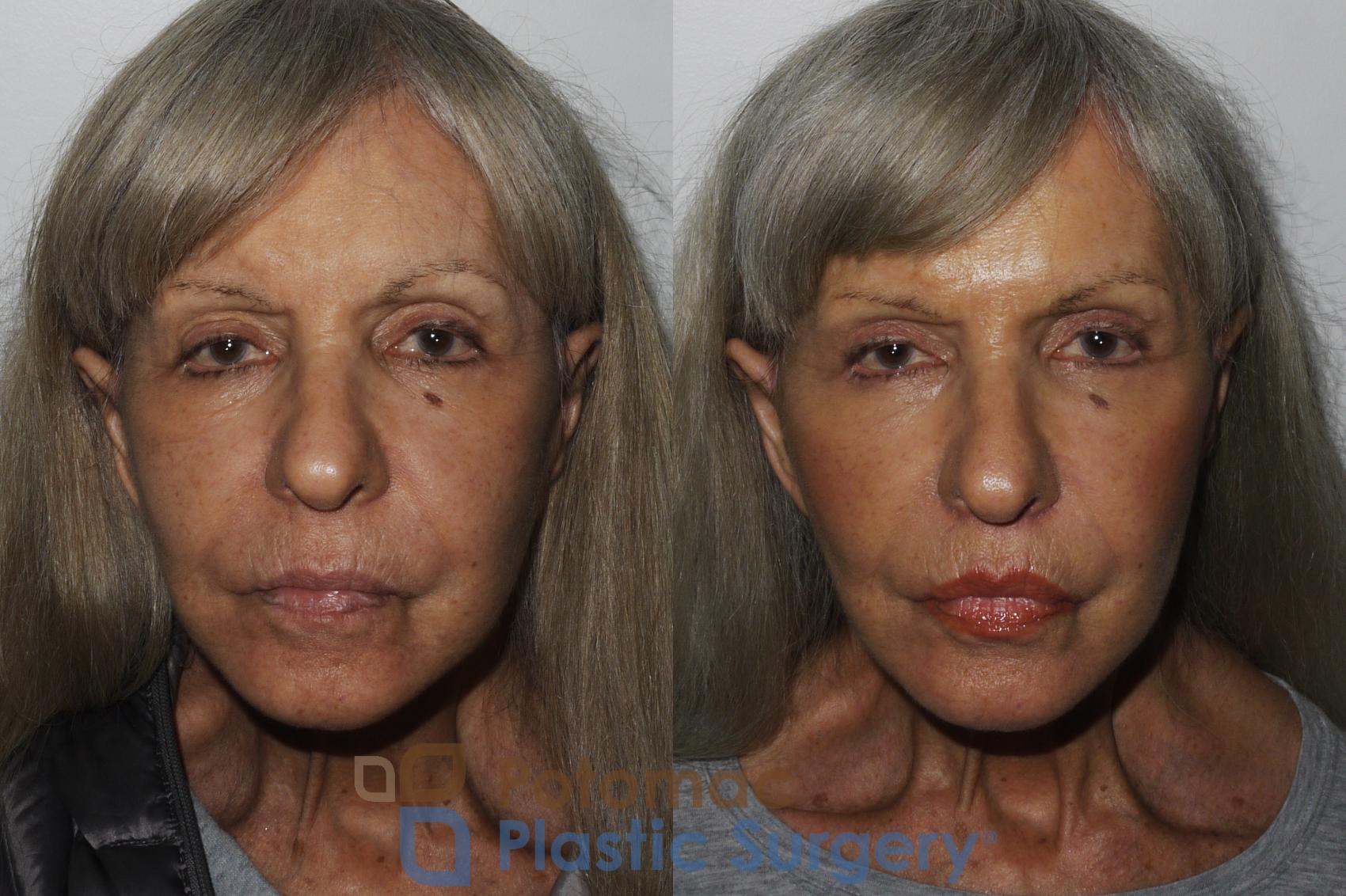 Before & After

After the eyes, the lips play a major role in aesthetic facial rejuvenation. Facial filler injections are the most common treatments to enhance one's lips. However, facial plastic surgery may be a better option for appropriate patients.
An upper lip lift is an office procedure to remove excess skin and wrinkles of the upper lip. The lips gradually shrink with age and lose volume. Lip injections help restore and plump up lips. However, the lips also develop excess skin and lengthen with time. Lip injections can't improve this excess length of the upper lip that develops with age. Cosmetic surgery is required.
The woman had prior facelift, eyelid, chin, and brow surgery. She wanted to further enhance the lips and asked her cosmetic surgeon, Dr. Chaboki, to review potential options. He suggested an upper lip lift.
This cosmetic procedure is performed in less than an hour via awake anesthesia. Discomfort is minimal and no bandage is required. Postoperative results show a natural improvement in her lips 2 months after cosmetic surgery. Upper lip lift can be performed in isolation or combined with other facial procedures.
Procedures Performed
About This Patient
View All Patient Photos