Potomac Plastic Surgery: Houtan Chaboki, MD
2311 M Street, N.W. Suite 501
Washington, DC 20037
Phone: (202) 800-2085
Monday - Friday: 8 a.m.–4 p.m.

Rhinoplasty and septoplasty to balance the nasal profile and improve its functionality for a younger woman
*Keep in mind that each patient is unique and your results may vary.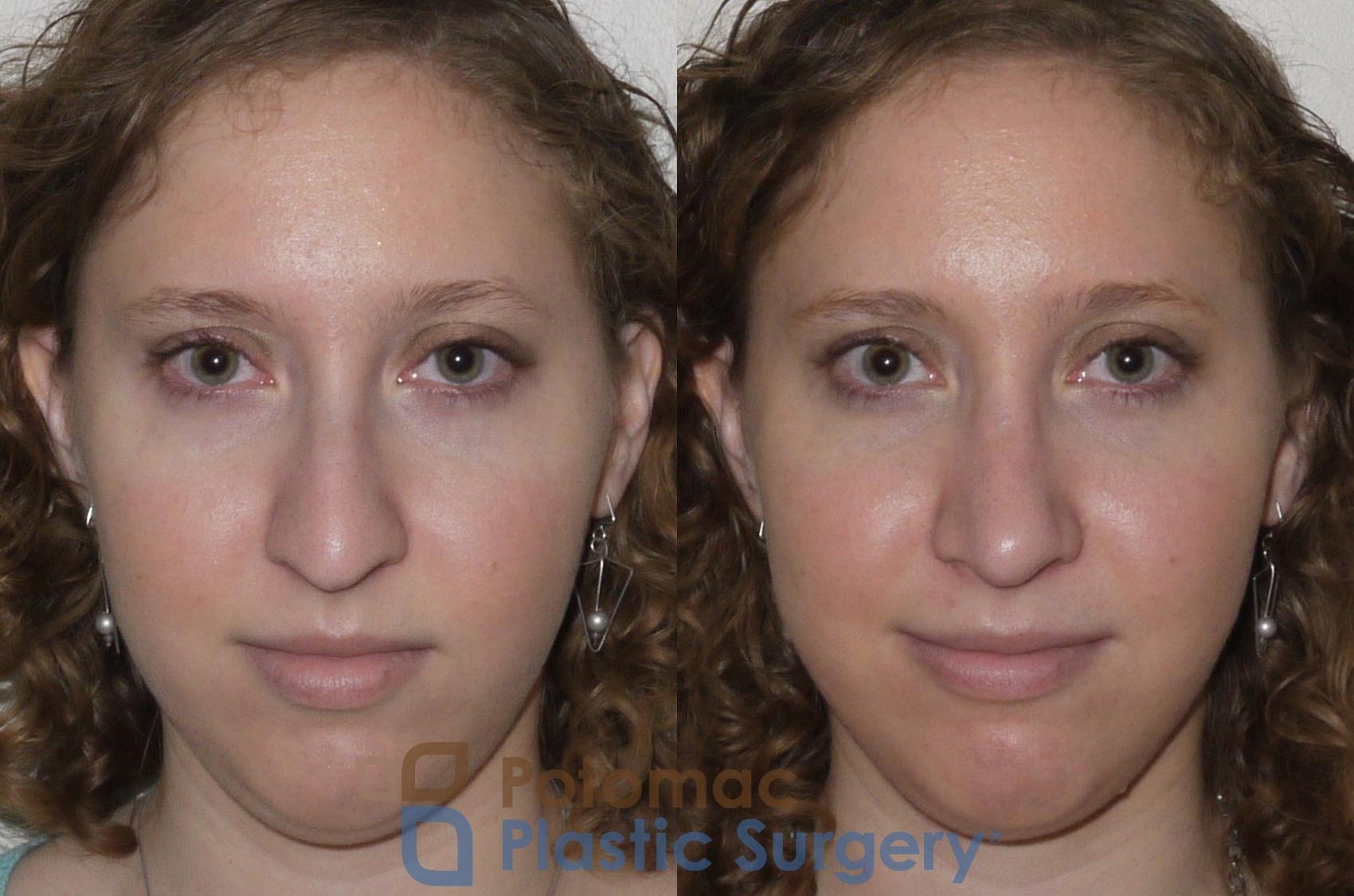 Before & After

Cosmetic rhinoplasty is tailored to the needs of every patient. Some patients want to improve the tip, while others want to reduce a bump and improve their profile. Many Washington DC and Maryland rhinoplasty patients also take the opportunity to improve breathing with nasal surgery, in addition to improving the appearance of the nose.
Like many Washington DC area patients, she had considered rhinoplasty since she was a teenager. She primarily was concerned about the bump, profile, and droopy tip. She knew others who have had rhinoplasty, and now she was ready for her own rhinoplasty. Living in the Washington area, she also had some nasal congestion and liked the idea of improved breathing too with rhinoplasty. She consulted with Dr. Chaboki, a Washington DC rhinoplasty surgeon, to review options. In addition to rhinoplasty, he discussed the possibility of a chin implant to improve nasal-facial balance. She preferred a more conservative approach and still wanted to look like herself. She underwent a closed rhinoplasty and septoplasty, without any external incisions. The profile was improved and the tip elevated. In addition to her breathing being improved, her nose is better without looking too different or operated on with natural results.
About This Patient
View All Patient Photos