Potomac Plastic Surgery: Houtan Chaboki, MD
2311 M Street, N.W. Suite 501
Washington, DC 20037
Phone: (202) 800-2085
Monday - Friday: 8 a.m.–4 p.m.

Revision rhinoplasty and septoplasty to improve the breathing and unnaturally narrow appearance of the nose of a younger man
*Keep in mind that each patient is unique and your results may vary.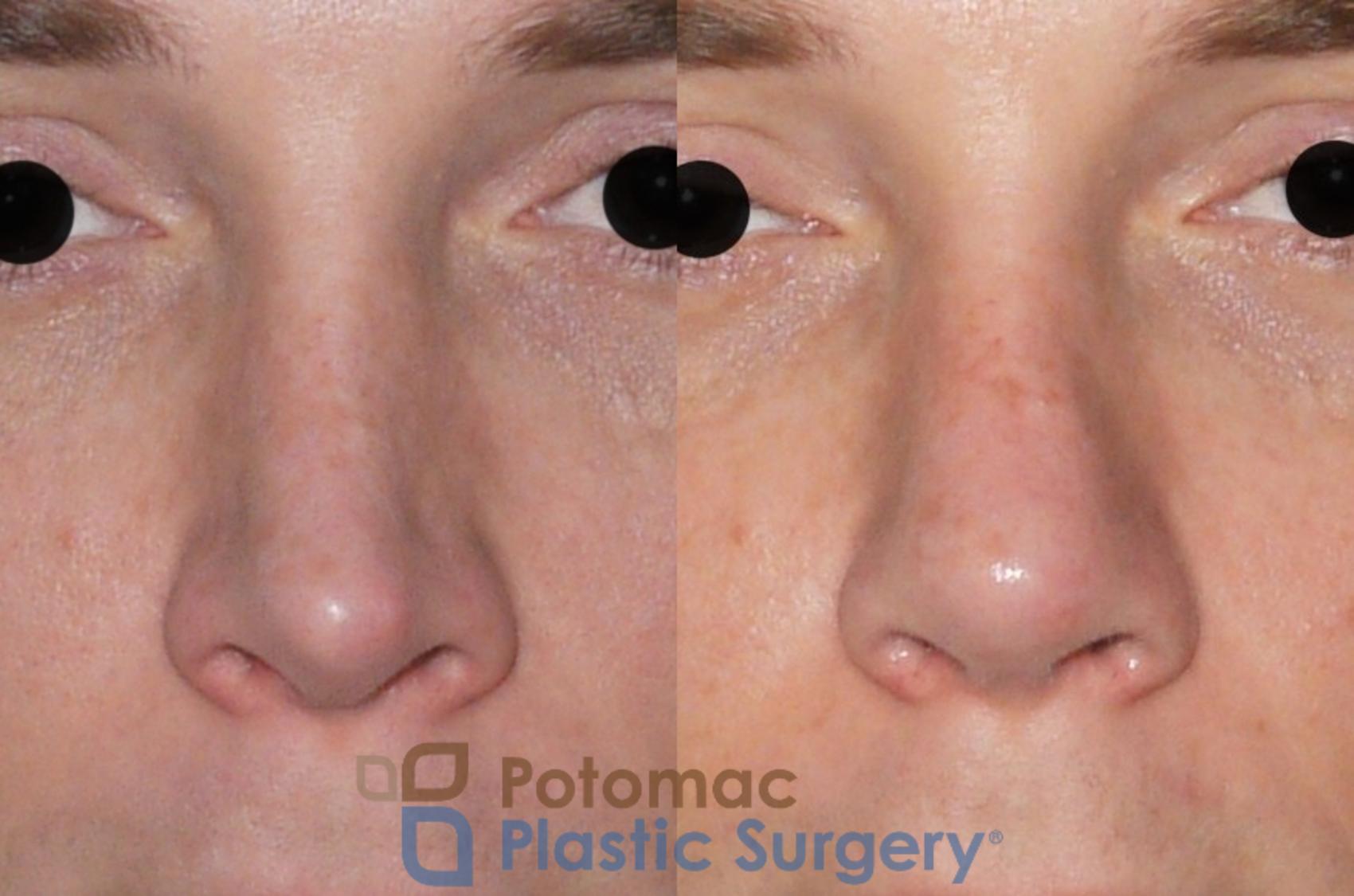 Before & After

Revision rhinoplasty may be minor or major and may occur anytime after the original procedure. For DC revision rhinoplasty patients, refining the tip or profile are the more common procedures requested. Some DC rhinoplasty patients unfortunately also have difficulty breathing through their nose after the initial rhinoplasty surgery.
This DC area patient had a rhinoplasty by another surgeon several years previously. He was seeking revision rhinoplasty for the unnatural narrow appearance of the nose, in addition to experiencing chronic breathing difficulty. Seeking plastic surgeon opinions, he met rhinoplasty surgeon Dr. Chaboki to review revision rhinoplasty and septoplasty options. First, non-surgical rhinoplasty was performed in the office via local anesthesia. However, due to the nature of the nasal congestion, a more extensive revision procedure was required. He underwent septoplasty and revision rhinoplasty via an open approach, with an external incision. Cartilage grafts from the nasal septum were utilized to help create better balance and countour of the nose. He is now very pleased with an improved appearance without the nose appearing overdone and has improved nasal breathing.
Procedures Performed
About This Patient
View All Patient Photos