Potomac Plastic Surgery: Houtan Chaboki, MD
2311 M Street, N.W. Suite 501
Washington, DC 20037
Phone: (202) 800-2085
Monday - Friday: 8 a.m.–4 p.m.

Septorhinoplasty with bone reshaping to straighten the nasal profile of a younger woman
*Keep in mind that each patient is unique and your results may vary.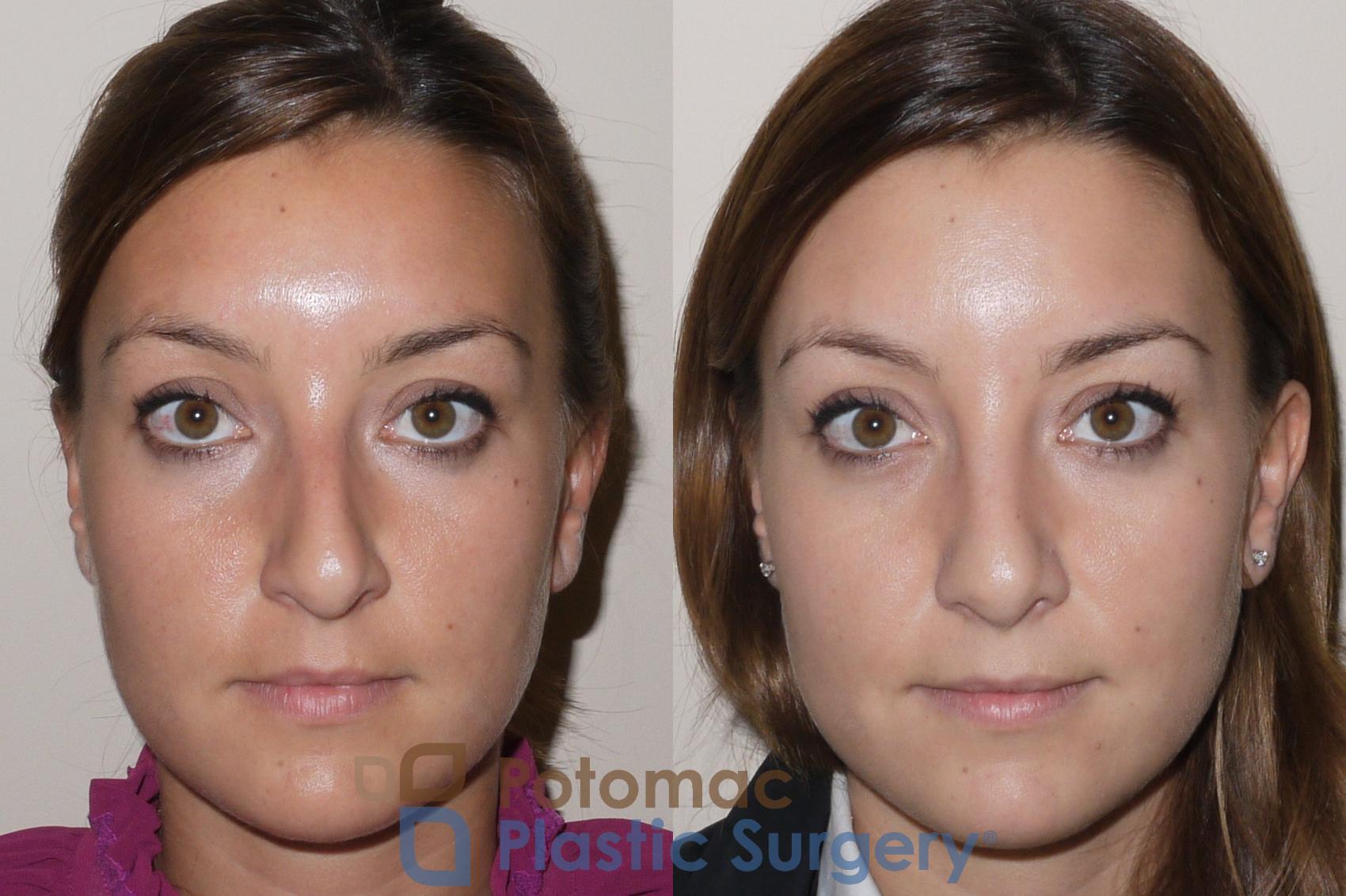 Before & After

Washington DC rhinoplasty patients often request reducing the hump of their nose. The nasal hump is typically made of both bone and cartilage, and hump reduction can be performed via either open or endonasal (closed) rhinoplasty techniques.
This young DC area woman wanted to improved her profile with hump reduction and straighten her nose. She also had a deviated septum which contributed both to the external appearance of her nose and nasal congestion. She underwent an endonasal rhinoplasty with hump reduction, bone reshaping, and septoplasty. Avoiding external incisions or scars, her nasal breathing and appearance have improved with the closed rhinoplasty approach.
Procedures Performed
About This Patient
View All Patient Photos