Potomac Plastic Surgery: Houtan Chaboki, MD
2311 M Street, N.W. Suite 501
Washington, DC 20037
Phone: (202) 800-2085
Monday - Friday: 8 a.m.–4 p.m.

Septoplasty and cosmetic rhinoplasty to correct and slim the nasal profile and ease breathing in an older woman
*Keep in mind that each patient is unique and your results may vary.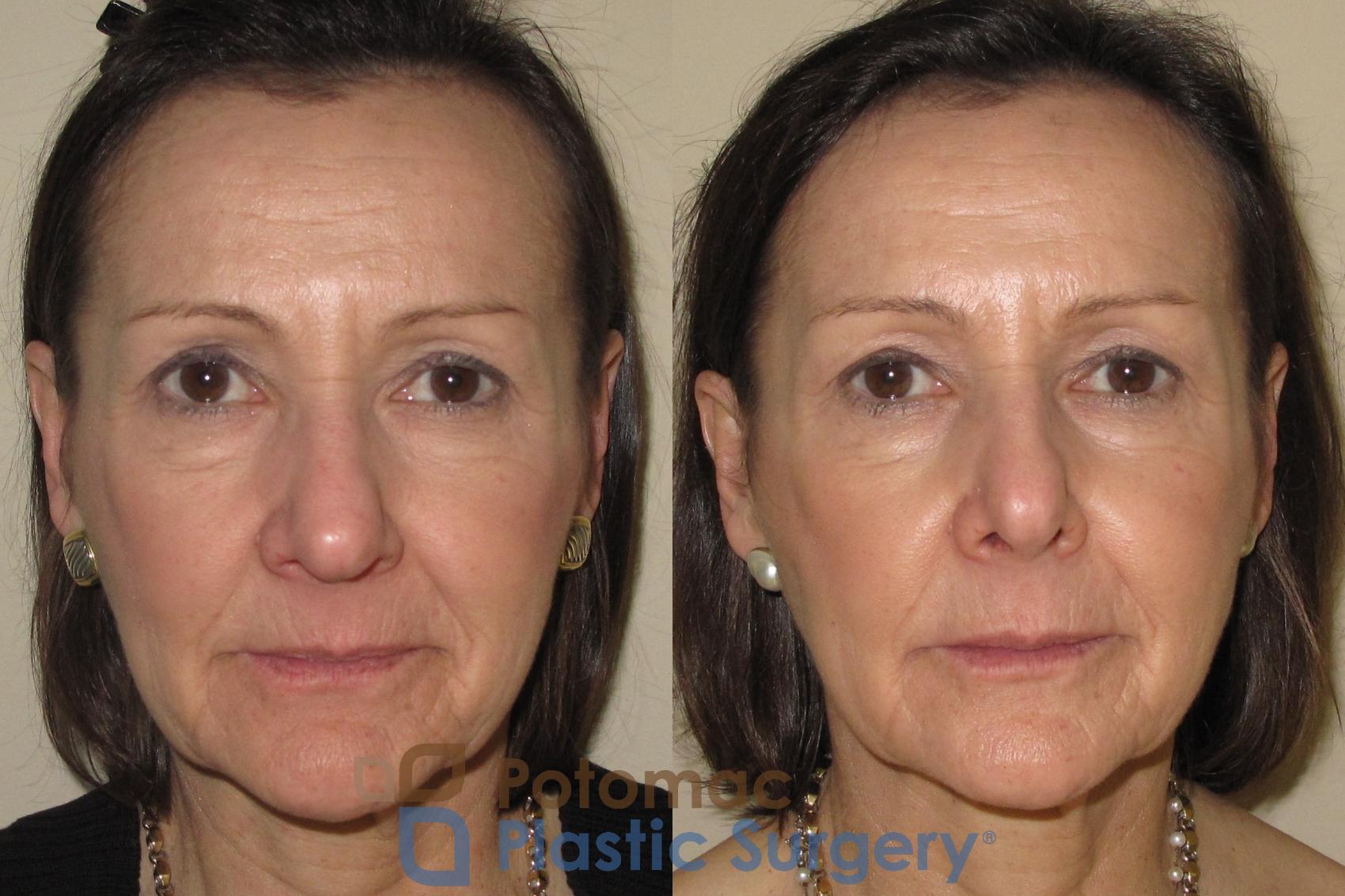 Before & After

A northern Virginia woman was having chronic sinus problems with nasal congestion, pressure, and post-nasal drip. She was scheduled to have sinus surgery and asked facial plastic surgeon Dr. Chaboki if rhinoplasty could be performed at the same time. She had wanted a smaller, more refined nose for a long time and this was the perfect opportunity for her to move forward with cosmetic nasal surgery. With a combined procedure, she only had to recover once from surgery with anesthesia.

The patient underwent septoplasty for her deviated septum and cosmetic rhinoplasty via an endonasal (closed) approach. The nasal tip was able to be refined and narrowed without any external incisions. The patient also took the opportunity to have Restylane injections for lip enhancement at the same time, since she was already having anesthesia for the cosmetic nasal surgery. Her sinuses cleared up and she received the natural result she desired.
Procedures Performed
About This Patient
View All Patient Photos