Potomac Plastic Surgery: Houtan Chaboki, MD
2311 M Street, N.W. Suite 501
Washington, DC 20037
Phone: (202) 800-2085
Monday - Friday: 8 a.m.–4 p.m.

Facial sculpting with Botox Cosmetic to slim the jawline of a younger woman
*Keep in mind that each patient is unique and your results may vary.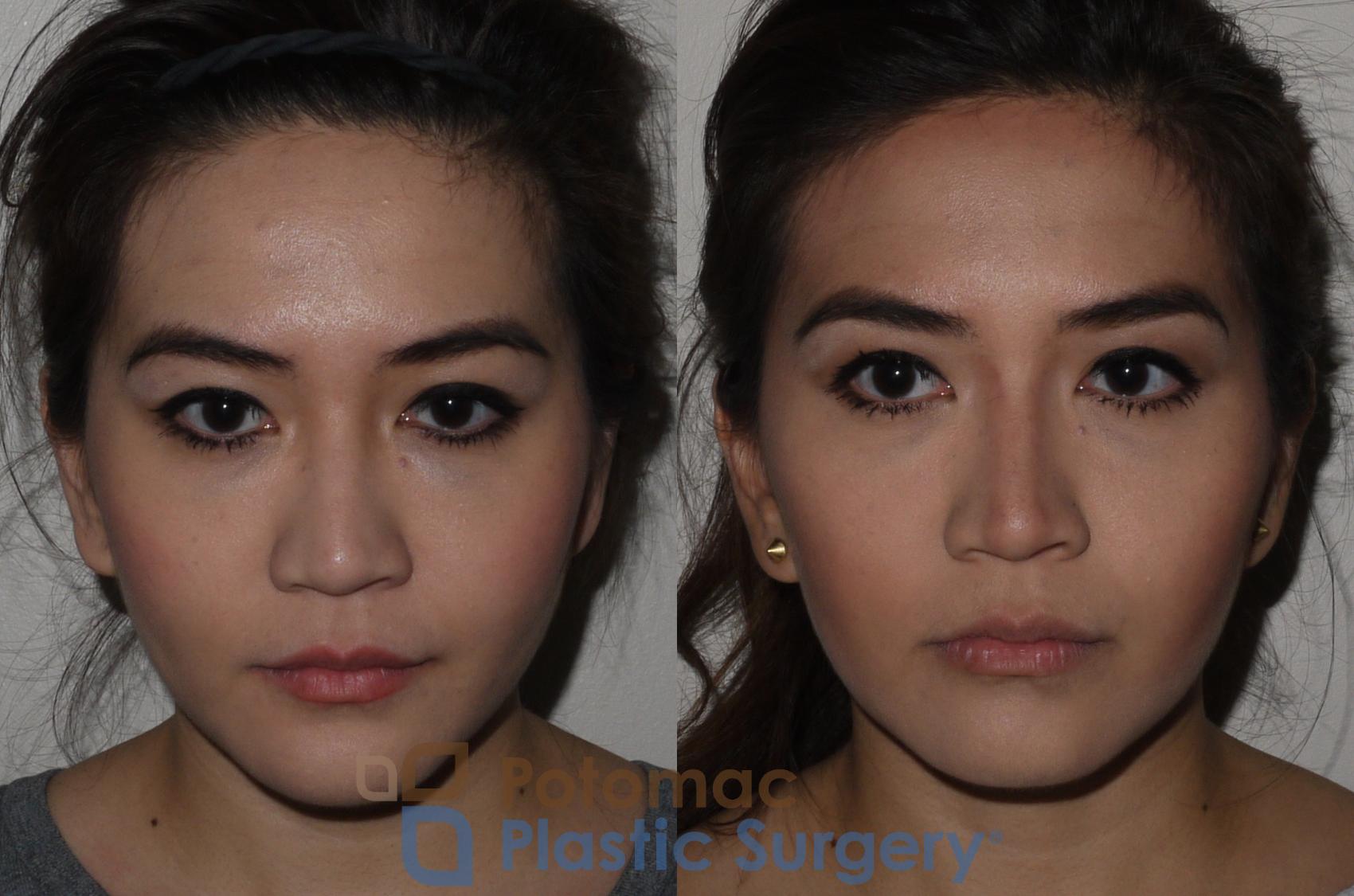 Before & After

Botox Cosmetic® is not just for wrinkles. Facial sculpting with Botox Cosmetic® for Washington DC area patients may also involve reducing the size of the lower jaw muscles (masseter). While many patients feel their face is "too fat", large jaw muscles may actually be the primary contributing factor to excess facial volume. Gradual reduction of jaw size occurs over several weeks with Botox Cosmetic®, but results last for several months. Alternative cosmetic treatments, such as Dysport® or Xeomin®, may also be used to produce similar cosmetic results.
This Washington area woman had felt her lower facial area was too wide, which distracts from other facial features such as the cheeks and eyes. She consulted with DC cosmetic surgeon Dr. Chaboki to review plastic surgery options. Physical examination revealed enlarged lower jaw muscles (masseter), which may best be appreciated on frontal view. In Dr. Chaboki's cosmetic surgery practice, she underwent Botox jaw reduction and returned to work the same day. Frontal view photographs demonstrate slimming of the lower face and restoration of her natural feminine facial proportion, which emphasizes her cheeks rather than the jaw.
Procedures Performed
About This Patient
View All Patient Photos