Potomac Plastic Surgery: Houtan Chaboki, MD
2311 M Street, N.W. Suite 501
Washington, DC 20037
Phone: (202) 800-2085
Monday - Friday: 8 a.m.–4 p.m.

Upper Blepharoplasty to rejuvenate the appearance of an older woman
*Keep in mind that each patient is unique and your results may vary.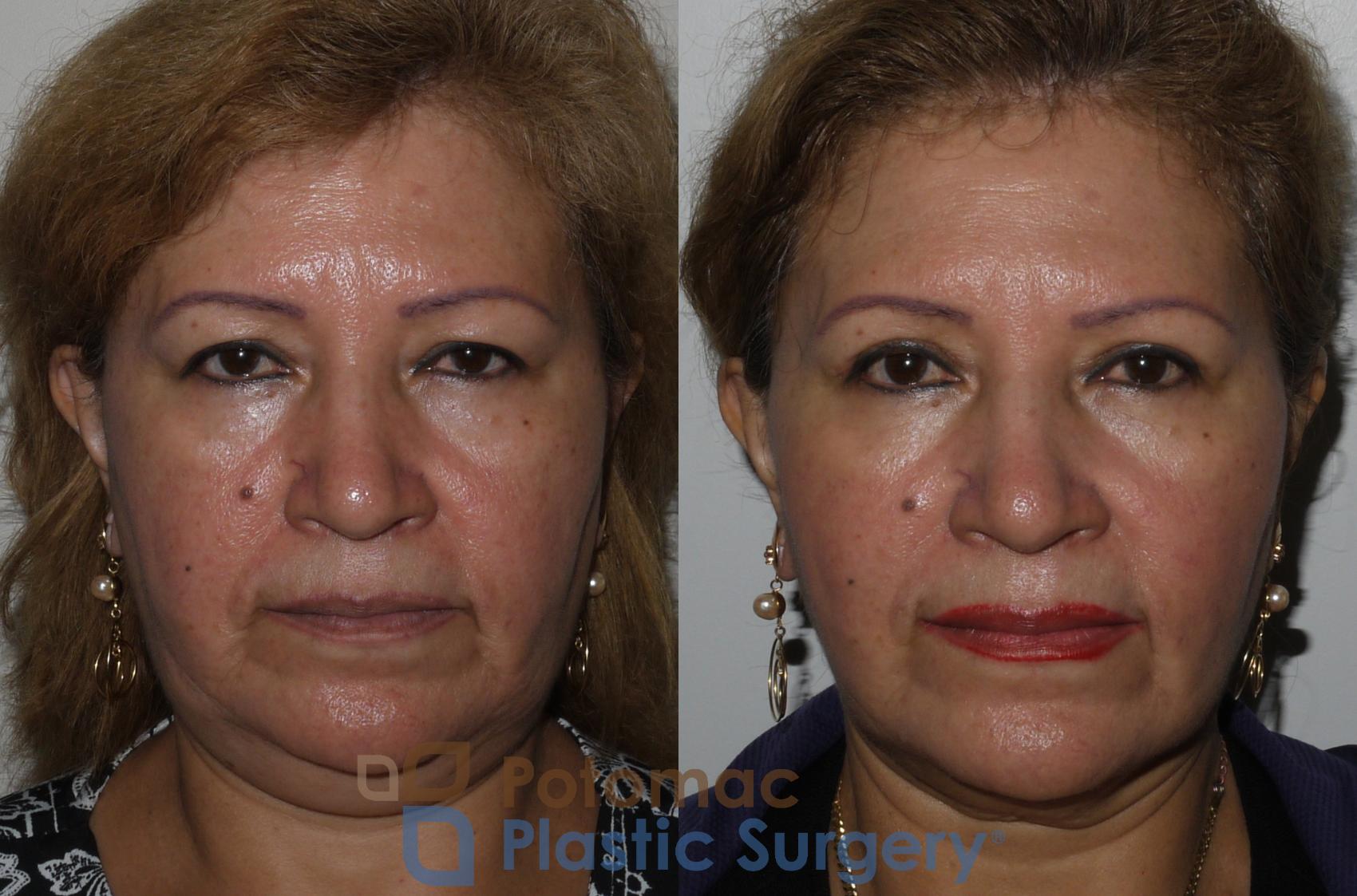 Before & After

Droopy upper eyelid, sagging brow skin, and wrinkles around the eyes develop automatically with age. While no one can "stop the clock", plastic surgeons can reset the clock back a few years for a refreshed appearance. Eyelid surgery is one option to make one appear more rested and rejuvenated without looking different. Plastic surgery of the upper eyelid (upper blepharoplasty) reduces excess skin and/or fat to create eyes that appear more open and less droopy. This type of eye lift is often performed in the office via local anesthesia.
This woman developed too much upper eyelid skin with time, which covered her eyelashes and made her eyes appear smaller and more tired. She had considered upper blepharoplasty for several years but was afraid of too much of change and not appearing like herself. She consulted with cosmetic eyelid surgeon Dr. Chaboki in his downtown Washington D.C. office. Examination revealed excess skin of the upper eyelid region with eyelid asymmetry.
She underwent upper eyelid surgery in the office via local anesthesia, which allows several advantages over general anesthesia. Dr. Chaboki is able to perform various cosmetic facial procedures with similar local anesthesia per patient request. The results appear natural with eyes that are now more open. Upper eyelid lift surgery is one of the most common plastic surgery procedures performed.
Procedures Performed
About This Patient
View All Patient Photos