Potomac Plastic Surgery: Houtan Chaboki, MD
2311 M Street, N.W. Suite 501
Washington, DC 20037
Phone: (202) 800-2085
Monday - Friday: 8 a.m.–4 p.m.

Upper Blepharoplasty to open up the eye area of a younger woman
*Keep in mind that each patient is unique and your results may vary.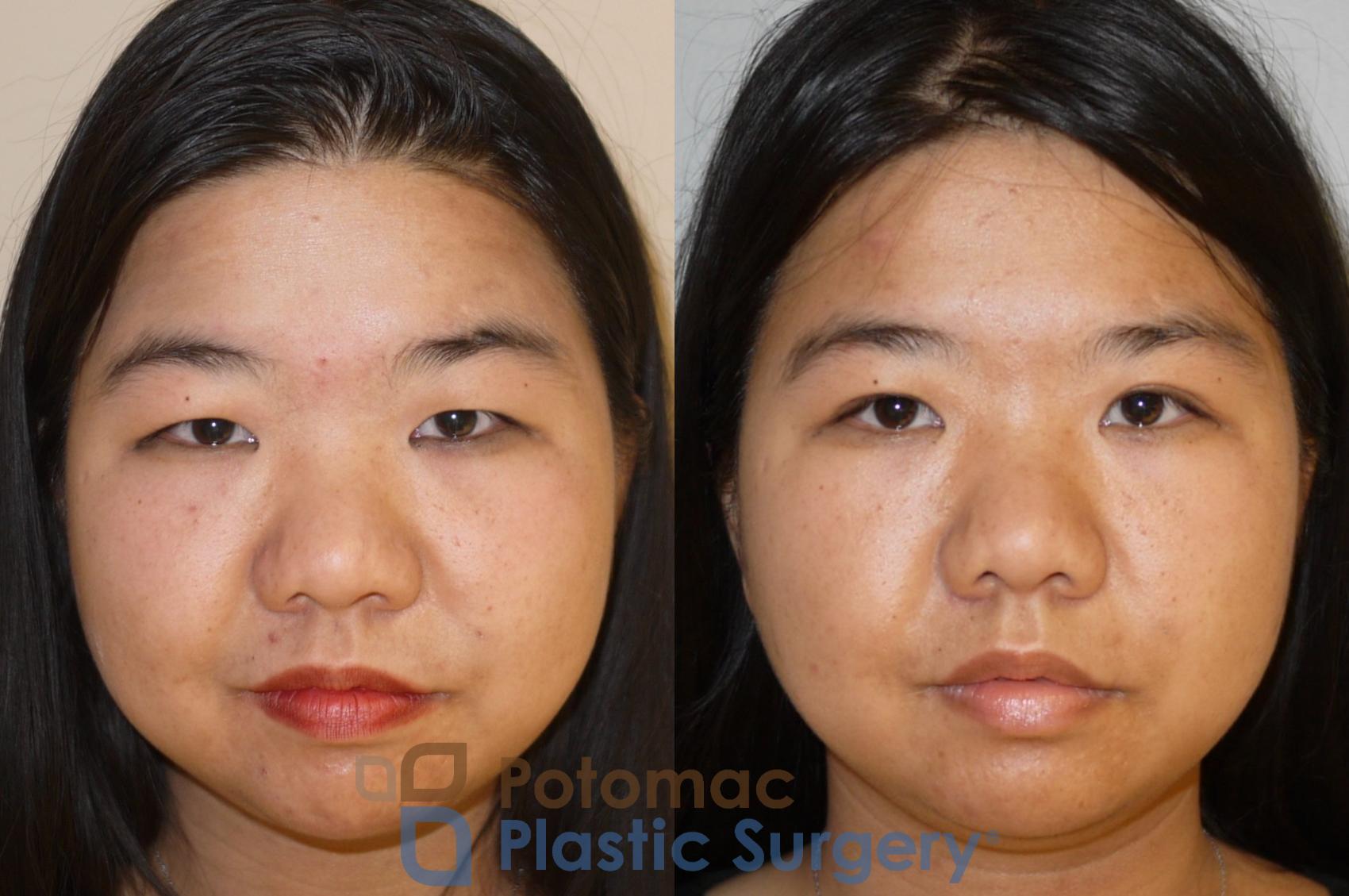 Before & After

Blepharoplasty (eyelid surgery) of the upper eyelids is a popular cosmetic procedure for both Washington DC area men and women. Upper eyelid surgery reduces excess skin, reduces fat, and/or tightens eyelid tissue. Asian patients, in particular, often will request upper eyelid surgery to create a crease or "double eyelid". The upper eyelid crease may not be present, ill-defined, or asymmetric in these patients. Each upper eyelid surgery (blepharoplasty) is tailored specifically for each patient based on their specific eyelid anatomy and personal desires.
This young woman had always considered upper eyelid surgery to help create an eyelid crease, a very popular procedure among Asian patients. Her skin is prone to scarring and she was concerned about unnatural results. She had consulted with facial plastic surgeon Dr. Chaboki to review cosmetic eyelid surgery options to create a crease. In the office via local anesthesia, Dr. Chaboki removed a small amount of skin and conservatively tightened the eyelid with sutures that gradually dissolve to help minimize risk of scarring. A quick recovery allowed her to return soon after cosmetic surgery. Her eyes now appear more open, while maintaining her Asian ethnicity, for natural results.
Procedures Performed
About This Patient
View All Patient Photos